As I was reading the CollegeLAX forums one night, I saw that the University of Richmond was interested in joining the SELC/MCLA. naturally, I did some research.
Richmond is currently in the NCLL, which is a league comprised of lacrosse clubs who are at a school with a varsity team or do not appear to have MCLA aspirations. I found that Richmond is currently in the process of elevating the status of their club lacrosse team to that of a Varsity Club, like Michigan. I compiled some questions from the LAS staff and fired away.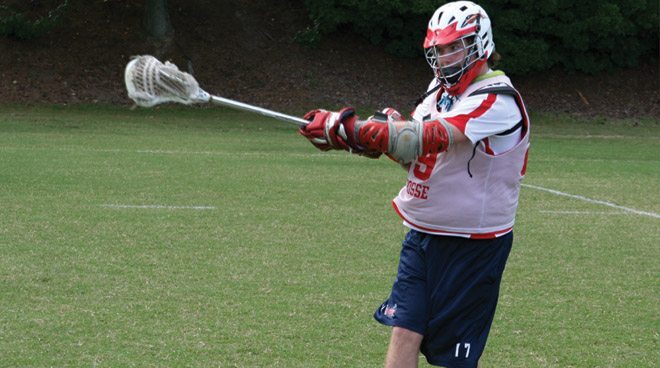 Tom Roberts, the university's Director of Recreation and Wellness, got back to me with some answers as well as an update regarding their coaching situation.
LAS: What were the key factors that led to Univ. of Richmond's decision to support men's club lacrosse in this fashion?
Tom Roberts: Elevating men's lacrosse to "varsity club" status is part of a larger plan to increase financial and administrative support to all sport clubs.  Our administration recognizes the value and benefits of sport clubs to the student and the university:
Benefit Sport Clubs will have on Students
– Connections: First year students make an immediate connection, an important indicator of student satisfaction, retention, and success.
– Support System: Teammates, coaches, and advisors provide a much needed support system.   This peer group of equally motivated student-athletes helps in achieving academic and athletic goals.
– Leadership Opportunities: Sport clubs help prepare students to live lives of purpose and become responsible leaders in society.
– Health and Well-Being: Participation in sport clubs promotes physical fitness, relieves stress and helps students with their emotional and psychological well being.
Benefit Sport Clubs will have on University
– Student Recruitment: Participation in sport clubs should not be the number one reason why a student selects the University of Richmond, but it can be a factor and have an influence on a prospective student's decision.  Club coaches and players will actively recruit students while they travel and proudly represent the university.
– Alumni Relations: Increase opportunities for alumni involvement and relations.  Alumni often show up on the road to support the clubs in distant cities, sometimes even providing local meals, housing and events.
– Student Retention and Satisfaction: Promotes and leads to greater student retention and satisfaction and positive relationships with student and parents.
What tactics is your club using to raise funding and meet your $200K operating budget goal?
Tom Roberts: Our Advancement Office is teaming up with affinity groups of parents and alumni to generate interest and raise funds.
What role have MCLA league officials played in supporting your efforts?
Tom Roberts: When the concept was first being considered, more than a year ago, I talked with Ken Lovic to explore the idea of the University of Richmond joining the MCLA.  He was very supportive and said the MCLA was looking for more representation in our central east coast location.
What are your plans for fall ball this year? What's your schedule looking like for 2011?
Tom Roberts: The players have prepared an excellent and challenging schedule for the fall.  This will be a transitional period for the club with the goal of recruiting and hiring a full-time coach. Once a coach is in place they will be challenged with cranking up the intensity of the practice and competition schedule without alienating current club players that did not sign up for the rigor of a "varsity club."  The new coach will have an opportunity to develop the spring competition schedule.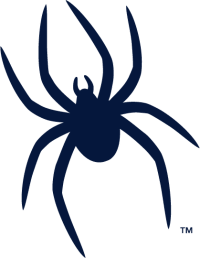 Is there a tentative date/year set for pursuing NCAA status in the future?
Tom Roberts: There is no set timeline for pursuing NCAA status. Elevating the men's lacrosse program to varsity club status will provide us the opportunity to evaluate the impact of a competitive men's lacrosse program on student recruitment and alumni support and to explore potential for NCAA-level competition.
I noticed you were not represented at this year's SELC league meeting. Was there a reason for not pursuing MCLA status for this spring? Will you be looking to join for Spring 2012?
Tom Roberts: We feel we needed a year to put the infrastructure in place before joining the competitive MCLA.  I've recently communicated with Buff Grub to express our desire to formally approach the MCLA and submit a membership application that it's my understanding will be reviewed for consideration next summer.
One interesting question I had come up when I asked what people would like to know about Richmond lacrosse involved your budget. Would you be willing to provide us with a little more info about it?

Tom Roberts: Our budget has not been established.  Although we raised enough funds to launch the program and elevate the club to varsity club status, we are still in the process of raising funds to further enhance and sustain the program.  The new coach will have the opportunity to provide input and develop the budget.  Once established, the majority of the funds will cover the cost of a full-time coach, transportation to ensure safe and efficient travel, and equipment and uniforms to have the players proudly represent the university.
And recently, Mr Roberts emailed me with an update on a new coaching hire. Apparently, when Richmond decides to do something, they shoot for the stars:
Tom Roberts: It's my pleasure to introduce Glenn Carter as the new University of Richmond Men's Lacrosse Varsity Club Head Coach. Glenn has been coaching at the highest levels for the past 16 years. Most recently, he was head coach of Ursinus College and has coached at the professional level for the Philadelphia Barrage. Prior to arriving at Ursinus, Carter served as the head assistant for the Neumann College Knights. There he helped lead the Knights to the 1999 ECAC South Region Championship. Carter was also a standout defenseman for the Knights as a player. Glenn has also served as a Head Varsity Coach for the Friends Central School in PA, sending many young men to top Division I, II and III colleges and universities. Glenn also serves as director for Black Bear Lacrosse. Black Bear operates many instructional camps around the country as well as operating travel teams that serve the Philadelphia Metro area and help to get many student athletes the opportunity to get noticed by Colleges and Universities. Glenn was a key speaker at the 2005 US Lacrosse National Convention as well as also serving as a traveling clinician for US Lacrosse assisting in developing lacrosse in "new" areas for both coaches and players.
Thanks for the interview, Mr. Roberts. I look forward to seeing Richmond on the field this spring.
________________________________________________________________________________________
This has been another Lax All Stars Fireside Chat. Check out our full list of interviews here.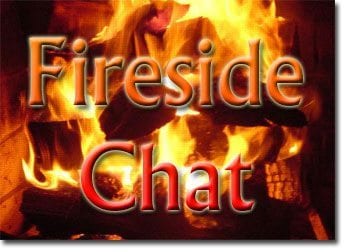 Got a question or news tip? Want your team covered? Drop us a line at info@lacrosseallstars.com and introduce yourself.