Down 1-0 to Delaware, with 9:40 seconds left in the first quarter, Brendan Montrello takes his man down the alley on a dodge and then stings a low-angle goal for the High Point Panthers' first ever NCAA D1 lacrosse goal. It's funny that the announcers were talking about it just as it went down. That's providence:
I'm still impressed that went in. What a shot!
Montrello hails from Scotia, NY, played at Niskayuna, and is a redshirt freshman for HPU. Montrello was a d-mid for Nisky, but is clearly a threat to score for the Panthers.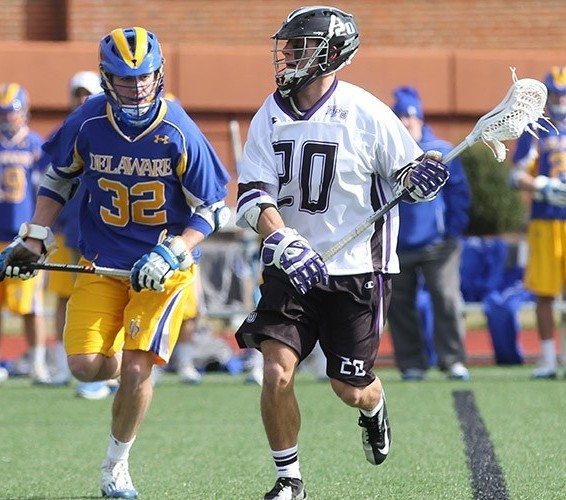 Congrats to Delaware on the win, High Point on the effort, and Montrello for cementing his name in High Point lacrosse lore forever!
Another thing to note: We asked HPU to put up video of the first-ever goal and they got it done ASAP. Not only is this program rocking on the field early on, but their sports information crew is on top of things in a major way. That will only help moving forward!
Go HERE for more on the D1 season opener between High Point and Delaware.