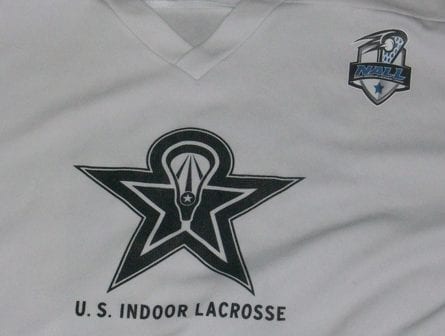 Editor's Note: Welcome Mike Synek back to LaxAllStars.com!  Mike is recapping his experience in one of the North American Lacrosse League combines.  Mike just finished up his first season in the MILA (Midwest Indoor Lacrosse Association) and is making the transition from field player to all-around baller.
________________________________________________________________________________________________
This past weekend the Kentucky Stickhorses, one of the franchises to participate in the NALL in its first year hosted its combine for anyone looking to make the team. This was my first legitimate try-out that I have taken a part of. The combine was held in Lebanon, Ohio at a YMCA facility that was unbelievable. The combine was scheduled from 4-10pm on Saturday and 4 players who played with me on the MILA Chicago Outlaws decided to go out there and give it a shot. What did we have to lose?
I had began a training regimen two weeks prior just to make sure that I was still in good shape for the combine, thinking that it was going to be at the end of November. At the end of the first week of training I was sent an email from the Stickhorse's coach Pete Schroeder saying that the combine had been moved up to November 5th. Great, this only gave me two weeks to try and get in as best shape as possible. US Indoor Lacrosse runs all the NALL combine so these are no joke try-outs. You are moving the entire 6 hours you are out there.
After leaving Chicago around 7:30am Saturday it was about a 5 and a half hour drive to Ohio. We wanted to give ourselves enough time to get out there, get a good meal in and shake off the car legs. Well we ended up making great time and made it to the facility at 1:00pm, 3 hours before the combine was set to start. After a quick meal at a local pizza place (probably not the best choice), which was the closest place to the YMCA, it was back to begin to throw around and get ready to start the combine.
To begin with all the coaches introduced themselves and gave a brief background and what team they were representing. It was pretty sweet because Tom Ryan, an indoor lacrosse LEGEND, was running the combine. It was an incredible experience learning the indoor game from one of the best.
The combine began with an X Shooting drill for about a half an hour to warm everybody's sticks up and then we went on to dynamic stretching. From there the 2v1/3v3 horseshoe drill was done, which was by far my favorite drill of the night. There were only a handful of players trying out… probably about 25-30 guys, 4 of which were goalies, so there was  A LOT of running. I did learn however that the NALL did make a rule that each team is only allowed 6 Canadian players which I thought was pretty interesting.
From there continuous 2v1 off the bench were ran into 2v2 and 3v3 off ball work.  A lot of what the coaches were looking for was not necessarily if you knew the ins and outs of box lacrosse but if you could adapt to each drill from the explanation from the coaches. The coaches were looking for players that could take something a coach would say and apply it and better themselves during the next time in the drill. After all of these drills I was pretty exhausted and it was only 6:30pm. We had a break for a quick dinner until 7:30pm. Once back out on that field it took a good while to get the legs going again. The combine ended with 4v4 from the face-off due to the low numbers into half field 5v5.
Each coach did explain what type of players they were looking for and the players that they have already signed. It sounds like many of the teams still have many spots to fill. Tom Ryan, as many know, is the coach and GM of the Charlotte Copperheads and they were not speaking to any players that night, but the head coach from Jacksonville Bullies, and the Kentucky Stickhorses were both there to speak with a few players. The draft is set for December and each teams schedule has already been decided.
The combine ended around 9:30pm so it was more of a 5 and half hour long try-out but if anyone has been through a try-out for that long they should know it is a grueling process and is only the tip of the iceberg for the NALL. There is a National Combine for the NALL held in Baltimore, Maryland that runs from 11am-6pm and will include agility tests (T-test, 5- 30 yard sprints, medicine ball throw from your knees and vertical jump). That combine will be the true test for some players who are very determined to be selected by a league.
It was a great experience to travel to Ohio and participate in a professional combine and how many people can say they have done that? But I do not think I will be making the trip to Baltimore so time will tell if any team is interested in picking me up. From the organization of this combine to the coaches that were there I truly believe this league is going to take off and in a few years the NALL will be more popular than the NLL. With the MLL signing a contract with CBS Sports who knows whats in the cards for this league?
This is the only memento I got from the combine along with sore some legs and many of bruises. Kind of disappointed in the blandness of the jersey but oh well the experience is what counts right?

//