Hey, everybody. I'm Justin Skaggs, lead stick maker at Skaggs Wood Works and curator of WoodLacrosseSticks.com. Today, I wanna show you a really cool stick I made for Kevin Corrigan at Notre Dame Men's Lacrosse. The University of Notre Dame is obviously an iconic American school and it's got one of the largest followings in all of college sports. Coach Kevin Corrigan has done an amazing job with the Notre Dame program, making it one of the most legendary programs in college lacrosse today.
Notre Dame Men's Lacrosse Coach Kevin Corrigan's Wood Lacrosse Stick
This is a field stick from Skaggs Wood Works, with custom engraving, highlighting Coach Corrigan's 300th win on the shaft, as well as the classic, iconic University of Notre Dame logo on the side of the head. Now, this is actually a stave from last year. I usually don't release any team sales or awards or anything within the year that the order is made, because you don't want to spoil someone's surprise. So, I've been sitting on this one since last year, and I'm really excited to bring it out to you guys, and I hope that that he loved it as much as I enjoyed making the custom field stick myself.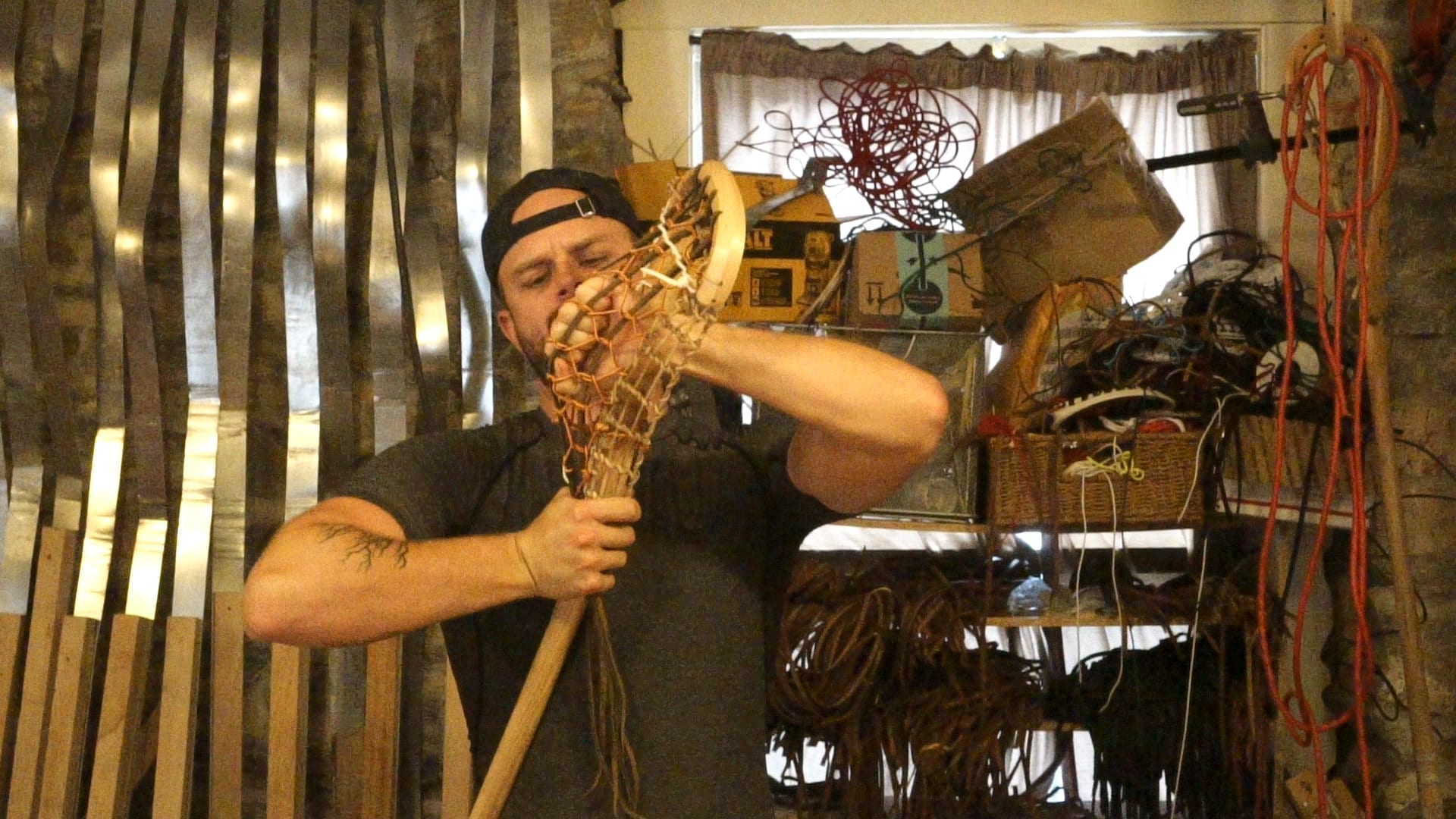 I've been covering a lot of team orders, and it's rare that I end up making sticks for the coach instead of the lacrosse athletes themselves, so this was a real treat, being able to add this to the list of projects that have come into the Skaggs Wood Works wood shop. If you guys ever need anything like this, you know right where to find me. We can put obviously any logo you want right on the stick, so give us a shout, and we'll see what we can do for you. Overall, I hope everyone enjoys their season. Take care and keep LAXin'.

Editor's Note: Originally published 2/26/2020, updated on May 20, 2020.