Just when I start to think I've figured out how the 2018 NLL season is really starting to shape up, Ygrit pops back to life and slaps me like I'm Jon Snow and Game of Thrones is relevant. Right in the face, full open palm – I know nothing.
The idea that almost anything can happen is part of what makes the NLL so fun. It's a constant conundrum and things can change quickly. Dreams of undefeated seasons get dashed, early contenders for the throne get knocked down a couple pegs, and more surprising upstarts position themselves for a rise to the top of the heap.
We only saw two games this past weekend from the NLL (there was also a USA box scrimmage which was excellent!), but we got two very telling results, and it's reshaping how I look at the entire league.
[fvplayer src="https://www.youtube.com/watch?v=ISymh_rbxzg" liststyle="horizontal" sticky="true" playlist="https://www.youtube.com/watch?v=wDBX-iz-p-8,https://i.ytimg.com/vi/wDBX-iz-p-8/hqdefault.jpg" splash="https://i.ytimg.com/vi/ISymh_rbxzg/hqdefault.jpg" caption="GAME HIGHLIGHTS: Buffalo Bandits @ Saskatchewan Rush – Week 7;HIGHLIGHTS: Rochester Knighthawks @ New England Black Wolves – Week 7″]
NLL Lessons Learned
The Americans Are Coming!
Ok, this has nothing to do with either game, but it has a lot to do with the future of the NLL, and for me, it's exciting news. Not only are a ton of top quality American players invested in making Team USA for 2019, but more and more of them were talking about their desire to make it in the NLL.
Some of these guys are very new to box while others have been getting into it for years, but the general consensus was "we want to play box a lot more", and when the league expands in 2019 with two new teams, I can see a lot of these guys trying out for teams, and a good number of them earning a roster spot, a spot on a practice roster, or making the league in 2020.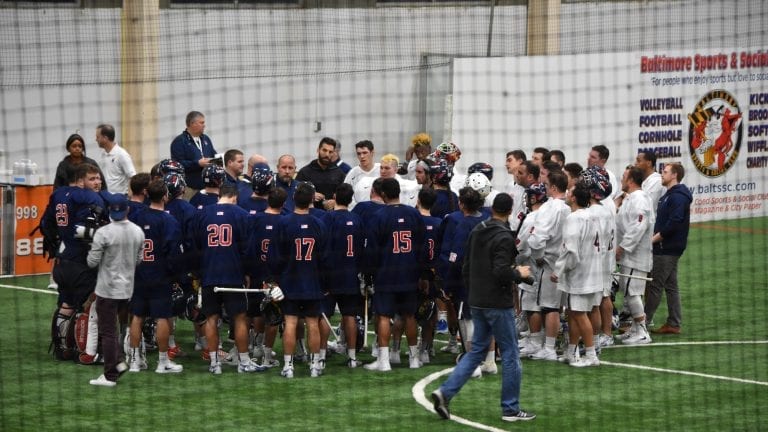 From what I can tell, it looks like NLL teams will only be able to protect a limited number of their current players, so we are going to see every team likely looking to fill a lot of new holes. It's going to be a year of massive change, and there is no better opportunity for a hungry American to make a name for themselves in that kind of scenario.
On the flip side, teams will also be bringing in plenty of new faces, so they will want guys who can get after it right away. This means the American Invasion is not an automatic thing. The guys who want to do it need to really work at it, constantly, but it is very possible. Keep an eye on this, and also look to see which Americans, if any, play Sr A or Sr B lacrosse this summer. I hope a number do so, as a full season of summer ball can pay huge dividends down the road for the US and for their potential NLL careers.
No One Is Perfect
With Saskatchewan dropping a thriller of a game to Buffalo, every team now has at least one loss on their ledger, and things just look a little bit more open. Sure, it's only ONE OT loss, but for a while there it looked like Sasky was just on a different level than everyone else. However, it's now clearly evident that a couple teams have really stepped it up over the last few weeks, and Buffalo, New England, and Toronto all look more consistent and balanced than they did early on. Colorado still looks balanced, and along with the Rush, still seem to be well atop the West, and the NLL has five teams that all seem to be in some type of mid-season form.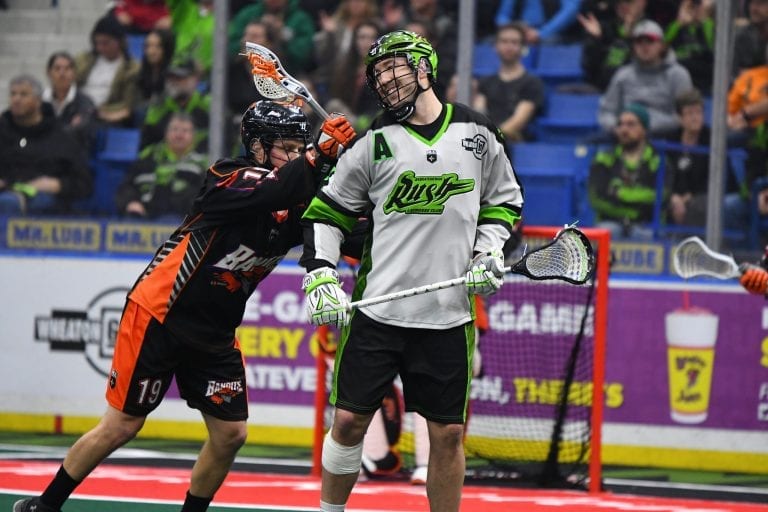 I still like Saskatchewan as my top team in the league, but of course credit must be given to Buffalo as the Bandits really did well to get back in the game and eventually win in OT. If Buffalo (or another team like NEBW, COL, or TOR) can continue to string together a number of wins going forward, and show that same consistency Sasky has early on, that top spot could certainly change hands.
The current Top 5 of Sasky, Colorado, Buffalo, Toronto, and New England makes for an exciting playoff scenario if this all holds up. Of course there are no guarantees that it will hold for even another week. Again, it's what makes the NLL so exciting. Each week is a potentially different story, and many teams fluctuate greatly.
The Next Two Teams
For me, Georgia and Rochester are still my 6 and 7 teams, but both of them still confuse me greatly at this point in the year. We have seen flashes of greatness from both groups, and Rochester has even put together some truly complete games, but neither team is showing the consistency it's going to take to contend for a title. At least they aren't showing much of it right now. And honestly, it's perplexing.
I can admit when I'm a little stumped.
I'll be watching both the Swarm and the Knighthawks to see which squad plays more consistent lacrosse over the next few weeks. These games start to get really important very quickly if a team drops a couple right now. 2-3 is a position any team can bounce back from easily. 2-5 or 2-6 is a totally different story and puts a team in a very different position and mindset.
The Bottom Two… Are Hungry
I can't say that Vancouver or Calgary have looked great over the last couple weeks, but they have each shown signs of promise that we can't look past. That would just be silly.
If you look past Calgary's early game with the Stealth, the Roughnecks have been picking up their scoring pace each week. They started terribly slow, but things look to be coming together. What I like most is the tenacious way their offensive guys seek loosies and rebounds. This will lead to more goals for them down the line. The big test this weekend against Saskatchewan will really test Calgary, and I can't wait to see how they respond.
When it comes to Vancouver, they already passed their test last week when they rebounded from a drubbing at the hands of Toronto, and beat Buffalo 11-10. It was heart, desire, and a willingness to do whatever was needed that drove Vancouver to the win, and I had been really nervous for them going in to this game. Losing 24-7 could crush some teams, but the Stealth answered the bell, and in a weird way that big loss could have been just what they needed. A new tone has been set, and if they can follow it up with a win over Colorado, the Stealth will have pulled a complete 180.
Watch the games this weekend. Watch them every weekend! This is a great season of pro box lacrosse.