Editor's Note: Muamer Razic will be covering the Kentucky Stickhorses on the NALL this year, as he lives nearby.  Kentucky's first game of the year was against the newly formed Jersey Jesters, who have a number of players from the original Hershey Haymakers on their roster, as well as a lot of Tri-State are players.
The Stickhorses kicked off their NALL season with a win over the Jersey Jesters, from, you guesses it, New Jersey!  The Stickhorses won 19-7.  There was about 2,000 people at the opening night game, and that's some serious GTG here in Kentucky!  I'm confident that those numbers will increase as the game grows. I talked to Coach Pete Schroeder after to see what his thoughts were on the game:
What did you think of the team's effort tonight?
Our effort was terrific, we got a lot of players involved and everyone went hard for us.
What are some of the apparent early strengths?
We have guys on offense that can share it & score it. We have a rugged defense that buys into our philosophy and system. And we have two excellent goalies.
What are the THREE biggest things you guys will work on moving forward?
We spent too much time man-down. We made it work tonight but we can't win the game from the penalty box. There are certain situations where we play like field players in the box, which will improve over time. I'm sure once I watch the film I'll come up with more.
How many of the guys are living locally?
Two of them, Porter McKay and Devin Clifford.  We have other players that are considering moving to Louisville.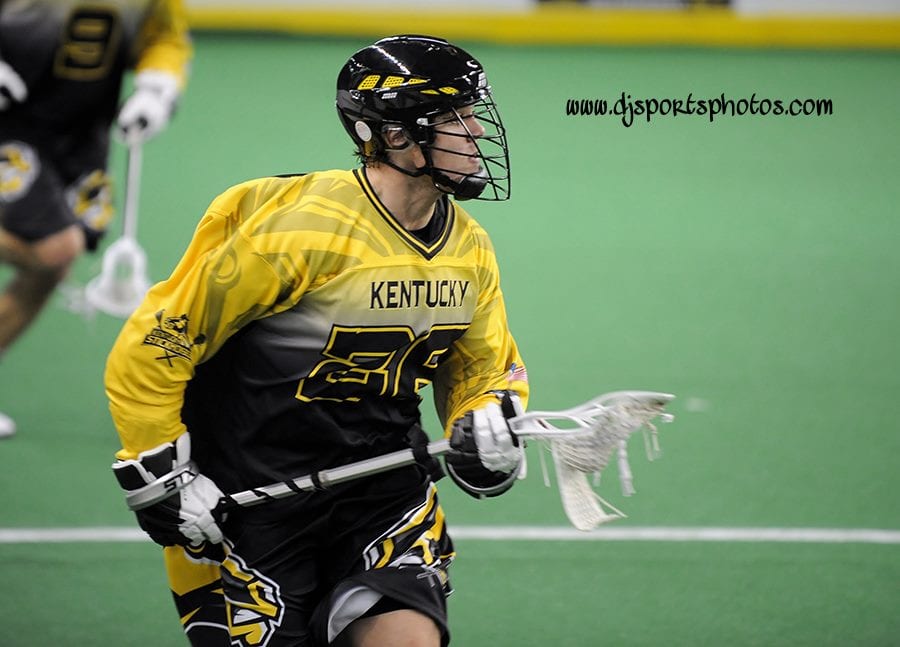 Do you anticipate a lot of practice time each week?
No. With the travel challenges of our players, we can only get together once a week, and it's usually on game day.
What's it like coaching a high school team and a professional team?
It's a lot of work, but I love doing it. The promotional work and appearances to get the word out about our franchise is a job by itself. We have excellent players and assistant coaches on both teams, and both groups make me look good. I'm very fortunate to coach for two great organizations.
Did you tap into the local lax community to gain support for the first game?
Yes, we went to a box tournament in Lexington and we're out at the high school indoor league at the River City facility in Louisville. We also had a youth program play before the game; it was cool to see those guys getting after it on our floor. We need all of the people in our lacrosse community to attend the game & bring someone who's new to lacrosse; I think we can use the Stickhorses to turn on a whole new group of local folks to lacrosse.
What were your expectations for the event?
I was hoping for an enthusiastic crowd and they delivered. Many of them seemed to like the rough stuff haha. We will continue to polish our off-the-floor aspects of our event and it's only going to get better. All of the feedback from people in attendance has been very positive, we have a good thing going here.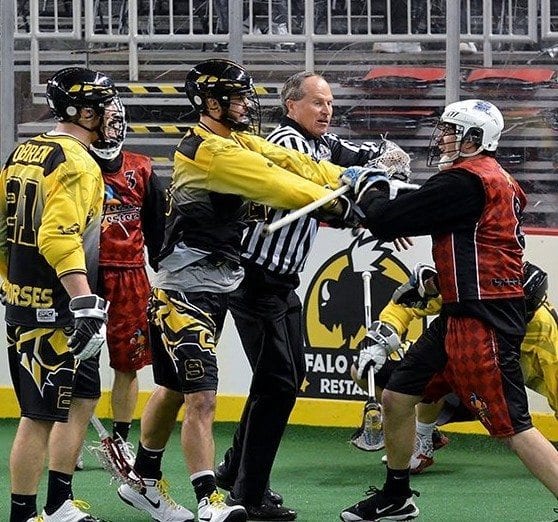 Is this a sign that we can expect a LOT more box lacrosse in Kentucky?
I sure hope so. If we can get young players to start playing box in the winter and field in the spring and summer, I think the level of play here will go through the roof. If guys like Bill Tierney think that playing box can make you a better field player, I would love to help get box going here. Check out this article about it! 
What are you doing to get the kids in the area playing box?
We have a great place to play, so we are working on running youth clinics at our arena. And I think that once the kids see us play in person, a grass-roots demand for box instruction, leagues and eventually travel teams will develop here. We have an enthusiastic group of local lacrosse people that are fired up about the Stickhorses and they will be instrumental in helping our franchise grow the game in Kentucky.
[fvplayer src="https://youtube.com/watch?v=qwBiPPNkeiA" splash="https://i.ytimg.com/vi/qwBiPPNkeiA/hqdefault.jpg" caption="KY Stickhorses vs Jersey Jesters – NALL (1/21/12) HD"]
Editor's Note: The next game for the Stickhorses is against the Jesters again on Saturday, Febuary 4th at Freedom Hall in Louisville.  However, this weekend they take on an MILA team in the Chicago Outlaws, and we will have a preview of that game up on Friday by Mike Synek!
// All photos courtesy Donna Johnson Photography.  Make sure to check her out on Facebook!!!!!