Main Photo Credit: Craig Chase
We've finally reached the point in the year where there is simply WAY to much lacrosse action to cover, and that's a good thing! It means ALL the Lacrosse Drop content is guaranteed to be the best of the best, and while these posts were excellent in the past, now they are can't miss! UVA – Stony Brook photos are a good place to start…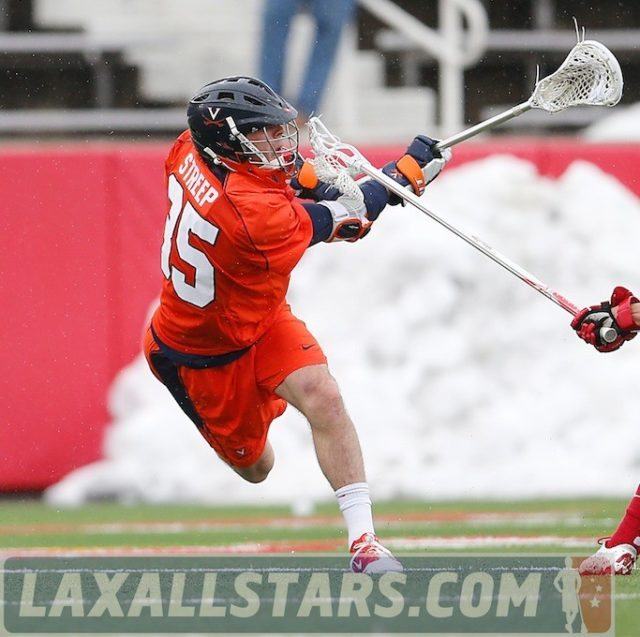 Photo Credit: Tommy Gilligan
Wings Top Rochester
How did I pick this one correctly? I used my reverse gut prediction system. Never fails. Casey Powell's shoes, and calves, are making me a little jealous. Won't lie.
Photo Credit: Larry Palumbo – Coyote Magic Action Shots
WAC's Mesh Uniforms
These are probably the best uniforms in all of college lacrosse. Porthole mesh, no sublimation, simple screen prints, 1000000% classic:
Check out more from WAC – Goucher on 24 Seven Lax. AMAZING D3 photos!
LeMoyne Destroys Chestnut Hill
CHC is good. I guess LeMoyne is just that much better. 16-3? Ouch.
Maryland's New Look
It worked for them on the field… or was that just all the talent the Terps posses? I'll go with the latter, but they sure did look pretty. Never hurts.
(Photo Credit: Craig Chase)
Siena Tops Binghamton
Vestavia Hills (Alabama) gets new Helmets
Hop Beats Michigan
The Brooklyn Lacrosse Story
Lacrosse's deepest history dates back to the Native Americans of the 1100's, and was being documented by European settlers by the 1700's.  In the 1870's Canadian immigrants established clubs in the NYC area, with 4 teams regularly squaring off in the late 1870's (Ravenswood, NYU, NY Lacrosse Club and Prospect Park).
In an effort to connect with the Victorian image of the "noble savage", affluent members of Brooklyn Society began taking up lacrosse in the 1870's. In a short time, with the rise of many local Athletic Clubs, modern Lacrosse found its epicenter in Brooklyn. The New York Times reported that the 1885 season saw some 35 lacrosse games at Brooklyn's Parade Grounds alone. By 1885 there were 12 teams in NYC, with clubs from Brooklyn dominating the Lacrosse world well into the 1920's… read more on BrooklynLacrosse.com
Bridgewater 8-4 Over Transylvania
https://youtu.be/2IMMs2JhEbs
Thanks to Jared Rubin for the find!
UMBC over Rutgers 11-7
Eastern Over Swarthmore
https://vimeo.com/60350667
Wilmington College's First Ever Game
High Point Drops Games To Bellarmine
LOUISVILLE, KY – The High Point University men's lacrosse team took a 12-5 loss at Bellarmine on Saturday afternoon in Louisville, Ky. Sophomore Matt Thistle scored two goals and freshman Bryce Parietti had one goal and one assist.
"The team gave a great effort for four quarters but our midfield just couldn't do enough to limit Bellarmine in transition," said head coach Jon Torpey. "They are one of the best transition teams we will face. We limited their opportunities at times but their experience showed in the second half. Defensively, we played well on ball but we need to improve off ball. Mitchell Dupere, Bryce Parietti and Austin Geisler played well. The team keeps getting better every day."
The Panthers score two straight to make it a 4-2 Bellarmine lead early in the third quarter. The Knights answered with six straight goals top open up a 10-2 lead on their way to a seven-goal win… for more check out the full article on High Point's Athletic Site.