Editor's Note: This article originally titled, "LACROSSE HISTORY: The History Of Women's Lacrosse" was originally published on April 17, 2019, at 1:45 p.m. ET. and has been repurposed for the lacrosse community.
Women's lacrosse is not a North American sport. Obviously, the history of the sport stems from the Iroquois game, which did originate in North America, but the native game was not played by women.
The History of Women's Lacrosse: Lacrosse History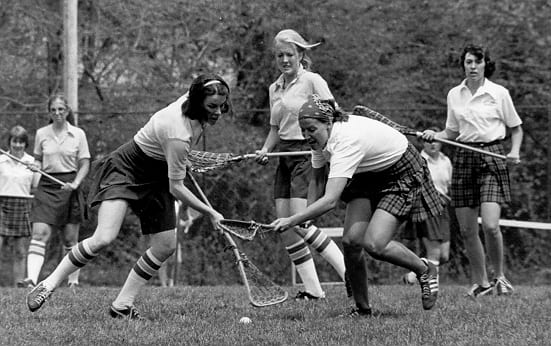 It wasn't until the 1860s, when the Montreal Lacrosse Club and the Kahnawake Mohawks went to England for a demonstration game, that the seeds of the women's game began to take root. The first Headmistress, Miss Lumden, watched a game played in Canada in 1884 between the Canghuwaya Indians and the Montreal Club, calling the game beautiful and graceful. 
The first known women's team played at St Leonard's School, located in Scotland, in 1890. According to Jim Calder and Ron Fletcher, authors of the book, Women Play Lacrosse: A History of the International Field Game, the game started to make its way back to US women's universities shortly thereafter, but still didn't take a solid footing for a while. While women are highly-regarded in Haudenosaunee culture, it wasn't historically common, if at all, for women to participate in lacrosse, or at the very least the same version of lacrosse that the men did, which could be a reason for why the women's game took root overseas before it grew in the U.S. If you'd like to do a bit of light reading on some of the histories of this that may clarify what we have talked about, please click here to read an article published in the Journal of Canadian Historical Association.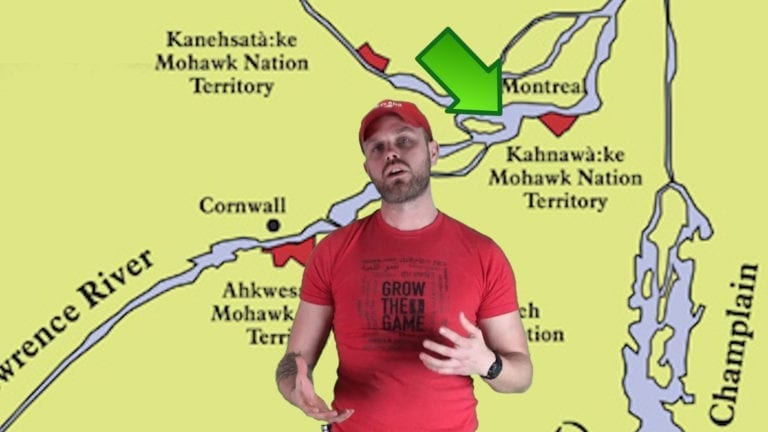 The first international game of women's lacrosse was played between Scotland and Wales in 1913, with Scotland defeating Wales, 11-2. Here's another little tidbit: the lacrosse sticks that you see that are women's lacrosse sticks that are made out of wood from the 1960s and 1970s are actually made in England from companies like Hattersley's and Cranbarry.
Thanks a lot for taking a moment to learn a little bit more about the history of the game we all love. Until next time, take care and keep laxin'.