We'll be updating you as the information comes in from the Las Vegas Lacrosse Showcase all weekend long. We've got a great team of guys out on the Strip, and we're pumped to take in all the lacrosse action going down in person today and tomorrow.
Team LAS went undefeated on Friday night with one win in the Masters division (over Team Colorado) and another in the Elite division (over Shooterz Lacrosse). According to guys on the ground in Vegas, the team has a much different feel from last year. It's an older group and there is already a nice team vibe going!
We're looking forward to hearing how Saturday's games go, and will keep you all updated as the days progress.
Here are some more photos from our time in Vegas, with more to come over the next two days!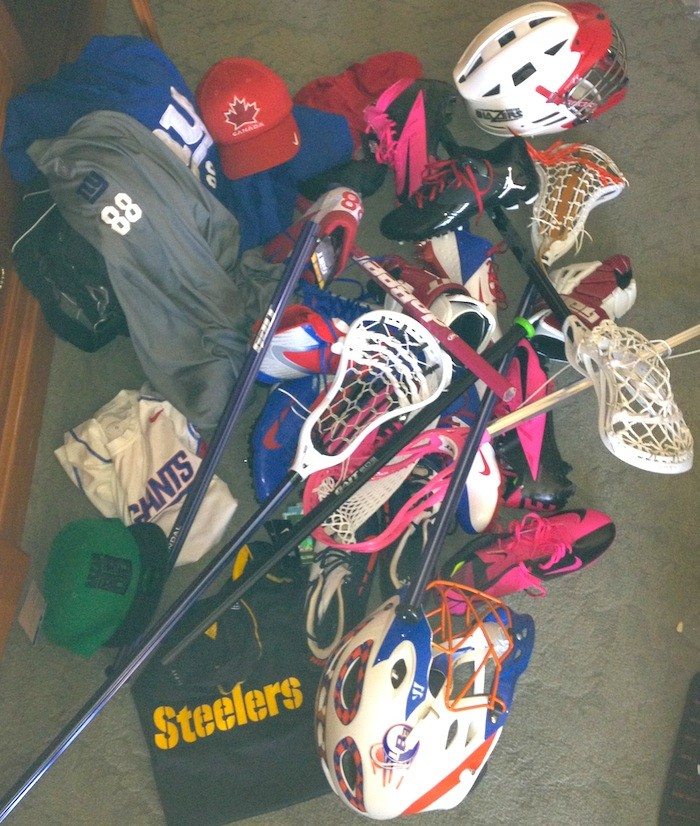 The above was captured by A-Train at Tao Las Vegas, and Warren Sapp was at the table next to them. Should they recruit Sapp to come out and play some close defense? He can be our slide guy.
The following photos came in on Saturday from Jonny B, and they are all classic!
Krieg sent in a photo of Sawtooth just after they scored on The Tribe in U-19 action.
And Krieg delivers with the men's Elite: Salt Shakerz Vs. South Bay…
Then a little LAS pre-game Vs. South Bay…
And a crazy shot from right after our Master's team won 15-1 over Monctezuma's Revenge.
We also got this submission from Anthony Kelly, and it has us scratching our heads.
It is Van #1… that much has to be true.
Krieg also suffered a pretty nasty gash on the old knee, but that didn't stop LAS from making it to the semifinal round with an 8-4 win in the Men's Elite division.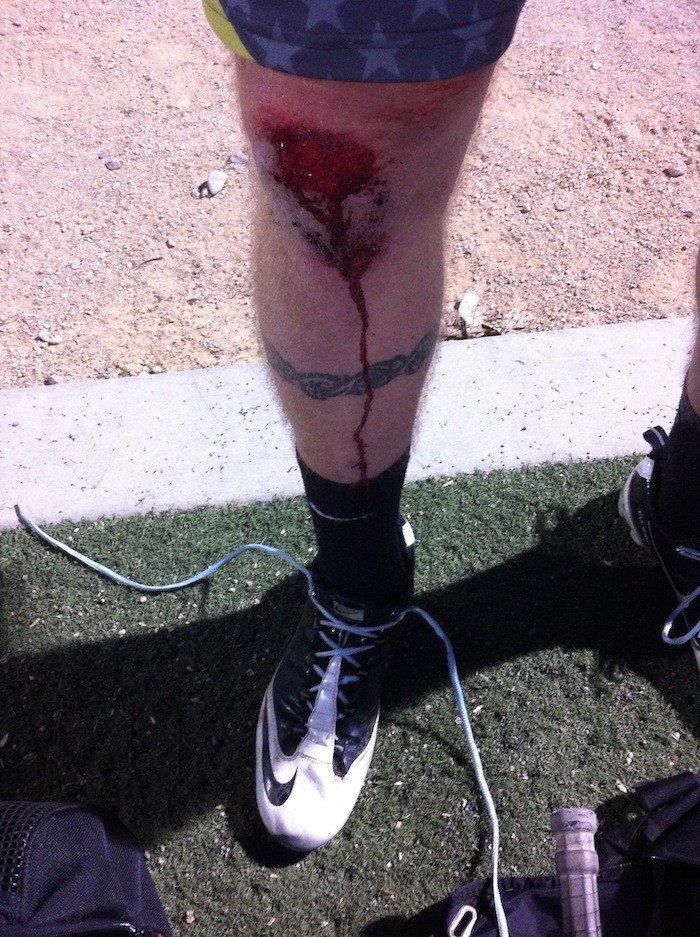 And David Ogle sent us a little eye candy: