Editor's note: Please welcome Marty Cahill to LaxAllStars.com! The former Delaware Blue Hen is entering his sixth season of Major League Lacrosse this year as a middie for the Boston Cannons. If you missed the last episode of Lax Hacks, be sure to check it out above, then read what Marty has to say as he shares some related wisdom.
[mks_separator style="solid" height="4″]
Welcome back to the Marty show, Lacrosse All Stars nation.
Like I said last time, I'm excited to be collaborating with LAS and Lax Wax to bring you tips and advice from my life as a professional lacrosse player who's always on the road. I'm here to chime in after the latest video episode of Lax Hacks to give my take and share a word or two.
But first, I want to touch on Lax Wax because I have this awesome opportunity all thanks to them and their sponsorship of me as an athlete. In all honesty, Lax Wax is a product you can't live without. I believe that one of the most important things a player should do is take care of his lacrosse stick. In the MLL, being on the road and in airports so much, you have no choice but to just toss your stick in your bag and off it goes.
Time and effort put in your pocket is a must!
Many of us don't have the ability to play everyday, so you have to put some time in to keep up on your pocket.
Whenever I get back from a road-trip it is the first thing I do.
Usually, I'lll grab my stick, toss some LaxWax in it and go with the butter knife method. I have been doing it for a while and it has yet to let me down. When I first entered the league I never really kept up with my pocket. Come next week's game, I would open up my bag and it was not a good scene. From that point forward I started to take more care of my stick and have made it a ritual ever since.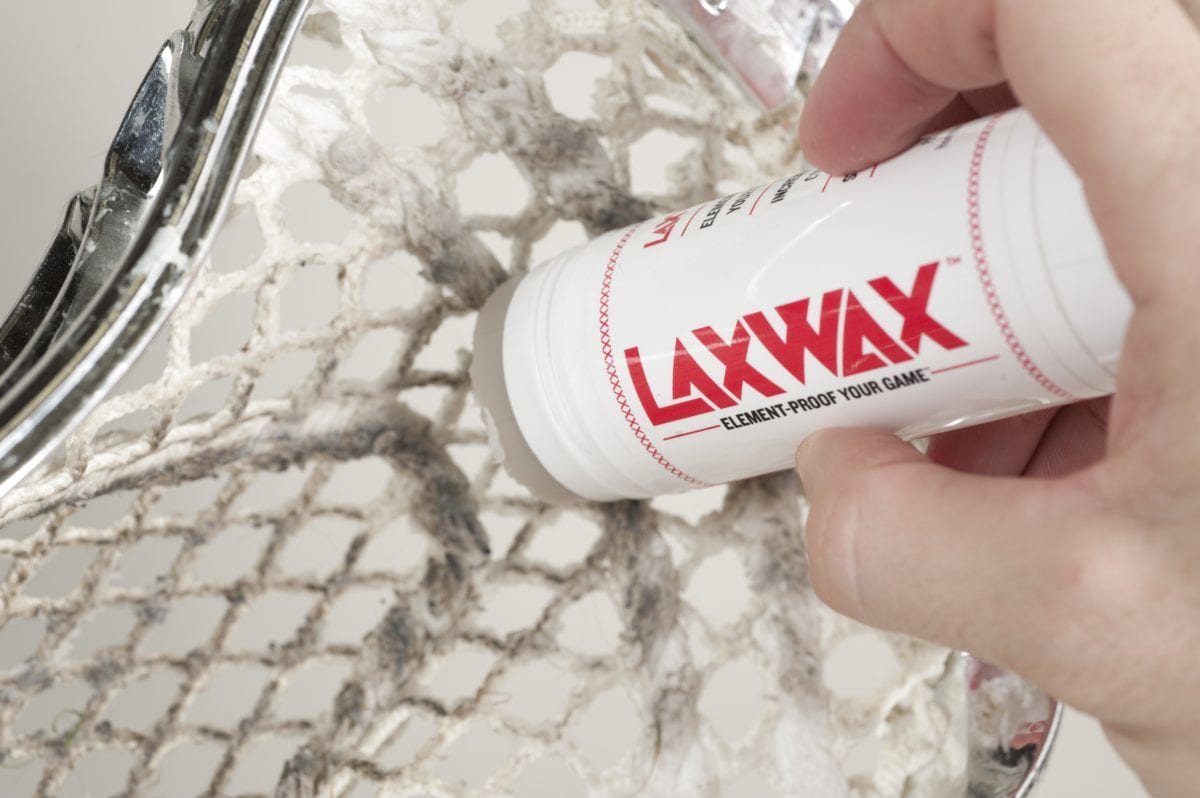 When it comes to the MLL, mainly you pretty much see every method used in the video. One thing that you can do if you are on the road and don't have chopsticks, a knife or a soup can, is to throw the heel of your shoe in your stick. Usually, this will keep your stick legal and is a great tactic that many MLL guys use as we are always traveling.
Last season when I was playing in Hamilton, Kevin Crowley would have it down to a science. I mean this is a guy who would not let his stick leave his side and always made sure it was in perfect condition. It was like his little wingman, because we all know he was far short of a great one of those.
Going into championship weekend this past year, the airport lost my bag for a day. Luckily, I had taken care of my stick all year and had it treated with LaxWax prior to leaving.
As I am sure it was tossed around from airport to airport it could have created some serious issues at probably the biggest time in my pro career. When I got my bag back, I was heading right to practice and needed to just grab it and go. Sure enough it was just the way I left it and all was well.
Even though we ended up losing a tough battle in the semifinals, I was lucky enough to have taken the time to care for my stick and sure enough it was ready to go.
I can't stress it enough, take care of your stick and it will take care of you!