Editor's note: Each week Ryan Powell interviews one current or former professional lacrosse player, asking them some quick hitter questions to better understand them as a person and lacrosse player. It is often these players that have driven, and continue to drive, the game of lacrosse to the next level.
We hope you enjoy learning some fun facts that you might not have known about some of the greatest players to pick up a stick. This week Rhino interviews Paul Rabil of the Boston Cannons!
_______________________________________________________________________________
Name: Paul Joseph Rabil
Nickname: Rabs/Rabes
Position: Midfield
Birthday: 12/14/85
Hometown: Gaithersburg, MD
College: Johns Hopkins University
High School: DeMatha Catholic High School
Awards: D1, MLL, NLL and World Championships with phenomenal teams
Current Gig: Midfielder for the Boston Cannons and USMNT
Time to let it rip! 
What was your first vehicle? What kind do you drive now?
My first vehicle was a green Dodge Caravan… current vehicle is an Audi A4.
Last meal, what is it?
Sammy's Trattoria in Baltimore, MD!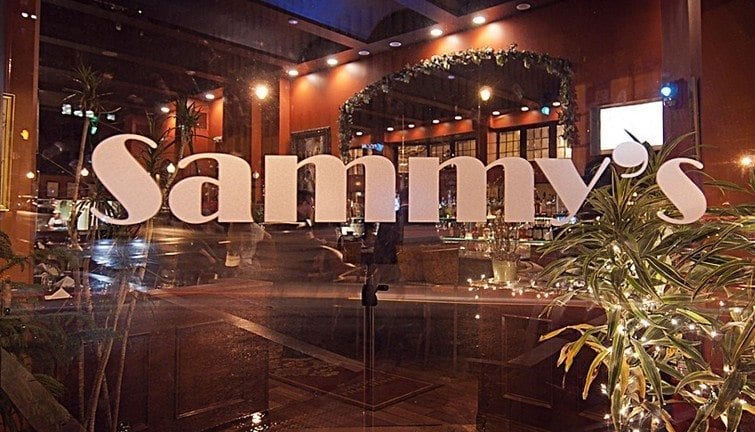 Who do you look up to most today and why?
I was raised under the great guidance of both my parents. They continually push me to stay grounded and work hard. I will always look up to them and seek advice from them on the opportunities I have in my life.
What is your biggest fear?
Fear itself.
If you had to redo college and go to another school to play lacrosse, where would you go?
I would rather have played another sport. My blood is black & blue.
What is the one thing that you need on a daily basis?
Water.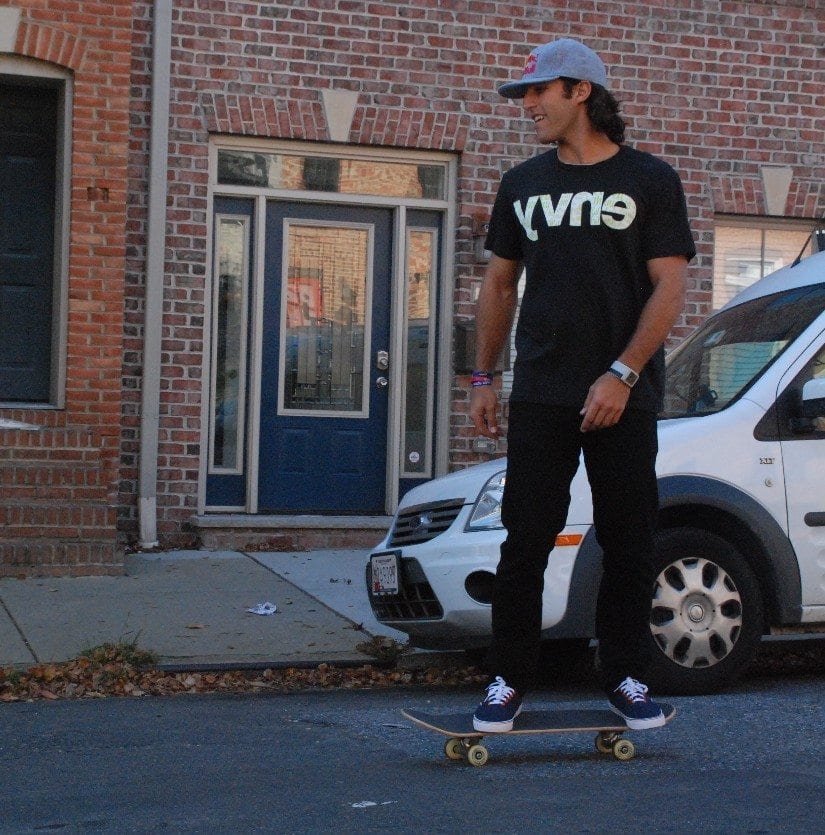 What's in your DVD collection?
The Sopranos, The Godfather series, Curb Your Enthusiasm, LOST, Lord of the Rings, Cocktail, Hoop Dreams, Remember the Titans, More than a Game, Tales from the Crypt… among hundreds of others.
Are you a cat person or a dog person?
100% dog.
What are some of your household chores?
Keeping the kitchen clean. I'm on a huge cooking binge as I want to eat as much as I can and be/live as healthy as I can!
What's your favorite TV show?
Currently, HBO's Boardwalk Empire.
What is your favorite song?
I have a huge music library… and right now it's gotta be Guetta/Avicii's Sunshine vs. Florence and the Machine's Spectrum.
What would you say if someone on the street asked you for 20 bucks?
I live in Baltimore… most of the time I just start speed walking.
What was the best lacrosse stick that you ever owned?
Whatever is hot at the moment… and right now it's my Warrior Rabil collection.
If you could be a video game character, who would you be and why?
Neymar. The youngest, fastest and most talented Brazilian in Fifa '12.
https://youtu.be/vUwVvyXkElY
(Editor's note: Not bad in real life either!)
What kind of cologne do you wear?
Nooka's Fragrance.
If you could be any color of a crayon, what color would you be?
Blue…or Black!
What is your favorite quote?
"It is more difficult to maintain success, than it is to achieve it."
If you did not choose lacrosse as your sport, what sport would you have chosen?
Basketball.
What do you want to be remembered for?
Winning 10 championships.
What is your favorite pizza topping?
I've been staying away from pizza recently…cutting back on most cheeses, in fact. The results have been great, but the lack of satisfaction in foods has been difficult to manage!
Did you have a nickname as a kid?
I did not… and I have never been able to tell if that's a good thing or bad thing.
If you were to play an instrument what would it be?
I could play the clarinet well… not sure if that's a good or bad thing either!
If you could visit anywhere in the world, where would it be?
I can't wait to visit Spain and the Camp Nou for a Barcelona match.
If you could have any animal as a pet, what would it be?
Black Lab…they're amazing.
If you could meet anyone in the world dead or alive, who would it be and what would you say?
Michael Jordan – "How did you do it?"
What is the longest you've gone without a shower?
One week… Boy Scouts Troop 318 on a fishing trip to the Lakes of Ontario.
If you knew you were going to be stranded on a desert island, what 3 items would you take with you?
A spear, a lighter, and lighter fluid.
Tell us one random thing about yourself.
I like the old school NBA-style of high shorts while ballin' out.
https://youtu.be/5z9mYBQpAK0
Favorite restaurant of all time? Name and what city?
Sammy's Trattoria in Baltimore, MD… it would be my last meal, as seen in my answer above.
Who is your celebrity crush?
Always has been Jennifer Aniston. Timeless.
Do you have a pre-game ritual? If so, what is it?
I like to say a prayer before and after the National Anthem. I never ask the Lord to give me strength to play well, but ask him to keep everyone on both sides of the ball safe, without injury or harm.
On your day off, you wake up and…?
No days off, Ripper! Come on…
Are you a good tipper?
At least 20% on all bills.
What do you put on your hot dog?
I'm a burger man… but if you twisted my arm I'd tell you to throw some relish on there!
Why do you wear the # that you wear?
When I was drafted to the Cannons, Tom Zummo donned the #9 for Boston. I would have felt uncomfortable asking a vet for a # as a rookie, so I just stepped up and took two #9's. Haven't gone back since! (Editor's note: Classy move!)
Do you have a question that I should ask the next pro lacrosse player I interview?
"What is the next biggest trend in lacrosse?"
*This question was asked by our last Lettin' It Rip guest, Matt Bocklet: If you had to be the leader of a foreign nation, which would you choose and why?
Prime Minister of the Netherlands. They have a sweet Coat of Arms.