Day 2 of the tournament is about to kick off and there will be some great match-ups for both D1 and D2 games.
There were a few hiccups yesterday, as many so poignantly tweeted out, but the MCLA did what they could to work through things.
This morning, I get the pleasure of announcing the St. John's vs. Grand Valley State.
St. John's flexed their muscles with a big win over PNCLL champion Western Oregon yesterday and Grand Valley State took down SCAD 6-5.
Tonight I am very excited to commentate on the Colorado vs. Michigan State game.
Michigan State rode out a powerful performance from the first half to take down Stanford 13-9 and Colorado beat Texas to the tune of 11-7.
I'll be back after our first game to highlight some of the upcoming D1 match-ups today. Stay tuned!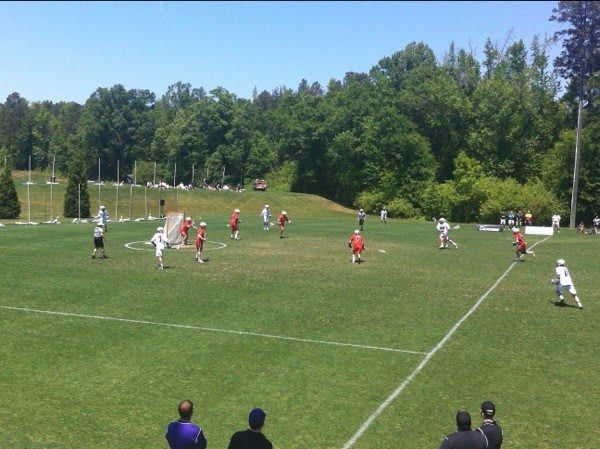 Back here in the booth of the St. Thomas vs. Coast Guard game with Max and Mike. Trying to listen in a little to their game to improve my own commentary.
The D2 match-ups today have proved to be solid games, and these early afternoon ones are just as good so far.
Tonight though, the D1 quarterfinals kick off with games between BYU and Oregon, UCSB and Arizona State, Colorado State and Sonoma State, and finally Colorado and Michigan State.
BYU vs. Oregon
Oregon comes into this game after an exhilarating 4 OT win against Chapman. BYU handled Grand Canyon last night. The biggest factor here has to be Oregon's endurance. With an already short bench, will they be able to keep up with a deep Cougar team.
UCSB vs. Arizona State
These are very familiar foes, seeing each other in both the regular season and the SLC Championship game. UCSB's 14-7 win over Oregon State is a bit deceiving as the Beavers gave the Gauchos about all they could handle through three quarters.
On the flip side, Arizona State just overpowered Georgia on their way to the second round. Look for Arizona State to come out fast and hard in this one.
Colorado State vs. Sonoma State
Colorado State dominated every aspect of the game and will look to do the same thing tonight against a Sonoma State team who owned their own first round match against Boston College.
There should be no question that the Seawolves will be out to prove they can run with the top dogs. Will it be enough though to beat this undefeated Colorado State team that has been nothing but consistent this year.
Colorado vs. Michigan State
In the nightcap, we have what is arguably one of the best match-ups of the day. Coach Galvin and the Buffs were present and accounted for last night as Michigan State dominated Stanford through three quarters and rode out the win 13-9.
Colorado will continue to work towards a their national title hopes, but will State's tenacity be enough to upset the Red Hot Buffs?
Published on Monday, 5.13.2013
Good morning South Carolina! I couldn't be more excited to sit down behind the mic and check out the MCLA National Championships.
After being cursed to the middle seat for what seemed like an eternity yesterday, I made it to South Carolina and am already in love with the southern hospitality here. Along the way, I was able to meet a Purdue mom, some Beaver parents, and a fellow commentator Max, from Colorado Mesa (count's up to 4!).
The moment we got to the hotel, it was clear that everyone is here for one reason, to make this the best tournament yet. Whether playing, organizing, or commentating, everyone had their respective meetings last night to get everything ready for the first round today.
As the day progresses, I'll do my best to keep you updated on all the great gear, highlights, and need-to-know facts from the tournament. If you're in Greenville, stop by and say hey, I'll be wearing my Idaho Vandals polo today. Go Vandals!
Make sure to tune in to the live coverage on MCLA.us to catch all the action, and say a prayer for me that I don't run into a Carolina Wolf Spider (Google it, it's terrifying).
First game on the docket, a rematch from earlier this season – St. John's vs. Western Oregon.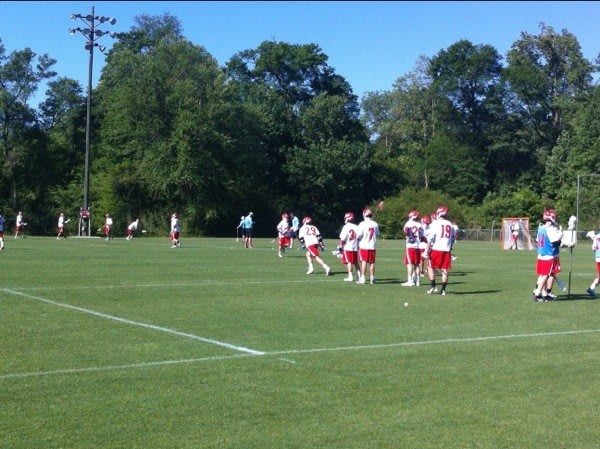 Then we watched the 10 seed Indiana Tech smother the 7 seed Palm Beach Atlantic with some fast and disciplined play.
Tech is my early favorite. If they stay as disciplined as they were today, tget stand a chance to play with Westminster.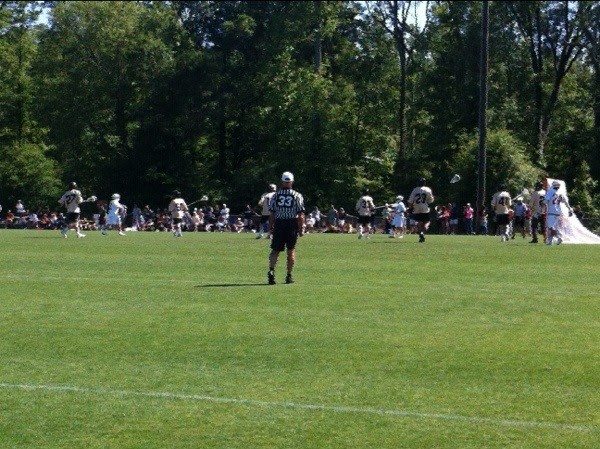 As I write this, the MCLA D1 match-ups are getting started. Colorado and Texas are in a tight match right now and I'm about to hop on for Arizona State and Georgia.
Arizona State looked strong in their match-up against Georgia. There is so much lacrosse going on in this picture.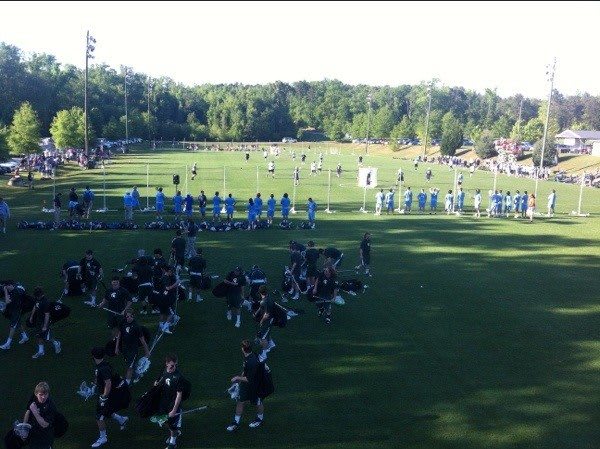 Published on Sunday, 5.12.2013
Happy Mother's Day to all the Lax Moms out there and everyone who has helped to make our lax dreams a reality!
As I mentioned yesterday, I have been given the opportunity to travel down to Greenville, SC this week to be a color commentator on the first two rounds of the 2013 MCLA National Championships – so excited! While I'm down there, I will be live blogging as much as possible to update you on all the great action from around the tournament.
What do you think the over/under is on lacrosse spottings while I travel there and back? I wasn't in the Boise Airport two minutes before I had my first one – I'm going with eight.
In the meantime, get excited with a few links from around the MCLA.
Instant Reaction: MCLA D1 Bracket and Matchups via Will Patton
Instant Reaction: MCLA D2 Bracket and Seeds via Will Patton
Game Photos: 2012 MCLA National Championships
Pre-Tourney Write-Ups via Lax-Country.com
Michigan State Lacrosse Featured in a Michigan State Sports Reel