We had showcased a Face Off clinic hosted by Matt Schomburg of FoGoLax, and while it was interesting, it didn't go deep enough. You see, Schommy is one of the most knowledgeable, passionate, and competitive people I've ever met. He's also a great friend, proud Australian, and one heck of a face off instructor. I've known Schommy since 2001, when I lived in Perth, and played against him, and it's about time you get to know him too.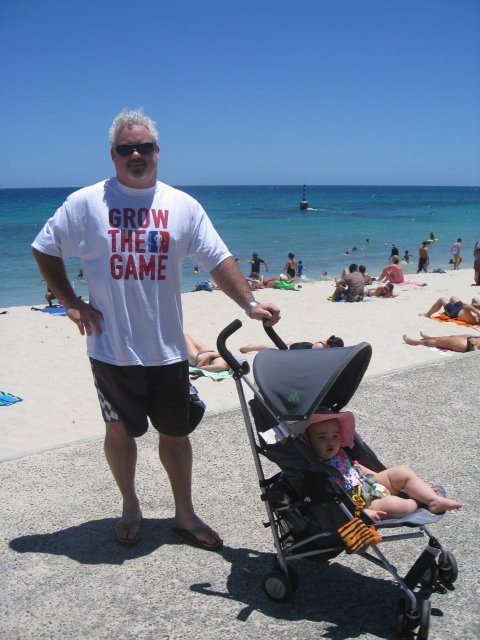 Why else should you get to know him? Well, if you're into winning face offs, he's as good of a resource as there is. Just ask Duke's Fowler, Yale's Levings, Maryland's Raffa, or Drexel's Saputo. They are all FoGoLax products. So is Rick Mole (Harvard), Ryan Shaw (Providence), Erik Smith (AFA), Craig Madarasz (Hopkins), Greg Puskuldjian (Adelphi), and Lou Riley (Dowling). Three more guys with potential head to Syracuse, Brown, and Hofstra for 2014.
Ok, that should be enough glowing. Let's get to the interview!
How did you learn the art of facing off?
I had many influences but I really developed my own technique, out of necessity, in order to prolong my career. The knee down stance I developed because of knee and back problems, and as I started to study the position more, I found many advantages to the stance.
Moto grip has been around for a while and I started using it after I saw Kevin Alexander of the Canadian National team use it at the world games in 1990 in my hometown in pert Western Australia. I didn't really know anything about the advantages of the grip until later in my career, but I didn't see Kevin lose too many, so I figured it was the way to go…
What was your biggest ah-ha moment while learning to Face off?
I represented my country in an U19 World Games, and I was nervous about my abilities, but we played in a national men's tournament at home against the men's senior teams and I did very well. That was the time when I realized I could be ok at facing off. It also pushed me to figure out how to get better and to think a little more outside the box as far as my preparation and style was concerned.
Who was your biggest influence?
As far as facing off is concerned, I did not really have anyone that influenced my style or how I practiced. For many fogo's back in the day it was more of a game day thing. We didn't really get too much "team" fogo practice, but I would say that my club and national team coach in Australia, John Denic, was probably the most influential person in my career.
Other people who influenced my lacrosse career greatly were Australian lacrosse legend Jeff Kennedy, and my college coaches, Sandy Kapatos and John Laden. They gave me the confidence and the ability to do more than just face off for my teams.
How has all of the above impacted how you teach face offs?
To be perfectly honest, I don't sleep a lot and I think about facing off way too much. However it is the drive to be the best and the competitive nature that the above gentlemen instilled in me that influences they way I think about, and coach, face off athletes.
When I was a kid watching and playing with Jeff Kennedy, it was very apparent to me that second place was not an option. I was very fortunate to play on many winning teams back home and that taste of success was ingrained in me from a very early age. The face off position in lacrosse is very different to any other, in that it is man vs. man in a small area with limited time to react and control the ball.
I have many coaches ask me to "make" them a face off guy and the first thing I ask them for is: who is your most competitive/balanced athlete? To succeed at the X, you have to have controlled adrenaline and it's very difficult to not bring your emotions from one face off to the next. The good ones are able to bring just the information from previous face-offs, and not the emotions.
How many of your players could beat the old man (that's you!) if you were still in your prime? How many could beat you NOW?
I have to be honest, I stopped bringing my helmet and gloves to training a while back now. I would not wager too much money on the old man in one of my sessions today. But what I lack in hand speed and quickness these days there is still a fire in me to be the best!!
I would bet that there are at least 5 kids in the 8th and 9th grade that are coming up in my clinics that could now face off at a collegiate level. The kids that I work with every week absolutely blow me away with the work ethic and willingness to perfect their craft.
Big thanks to Matt for dropping some knowledge on us about how he came up, how he taught himself, and what he can help you learn. I've faced off against Schommy a couple times, and none went my way. It was downright ugly. The man knows his craft. Schommy will be in Minnesota this weekend, then Utah, California, and Texas. Check out FoGoLax.net for more.