If any of you live in the Bay Area, can I just say WOW, what a beautiful weekend! I had a chance to parleigh around San Francisco and must say it was the perfect day to do it. For those asking themselves…was Mr. Palacios in correct San Francisco hipster attire? the answer is yes… yes, very much so.
The view from beautiful twin peaks, jealous much?
Now to some LAX!  WILA Action:
Solid WILA play this weekend. Dominican made the trek to Colorado and faced off with both Mesa and Adams in some well-played games. The Pens lost their first game against the Mavs by a one goal margin. The pens started off slow and couldn't come back all game. They played Adams in Alamo as well and pulled off a 13-6 win over the Adams State Grizz. Looks like the Mavs are improving and Adams seems to be getting better game by game.
Grand Canyon U took off to Wheeling Jesuit (West Virginia) and played the Cardindals pretty close at 5-7. I am pretty surprised and exited at how well this Lopes team has been playing.  Instead of hanging their heads and sulking about the program being cut, the boys have decided to buckle their pant's strap up and play no holds barred LACROSSE.  Speaks volumes about the players and coaches of this team.
Keep it going Lopes and take it to the rack!
Nauts 4-0, PENS are 4-1, Mavs 2-3, Lopes 2-3, Grizz 0-5
And Now, some pics from the Adams v DU game.
Looking sooo fresh and soo clean clean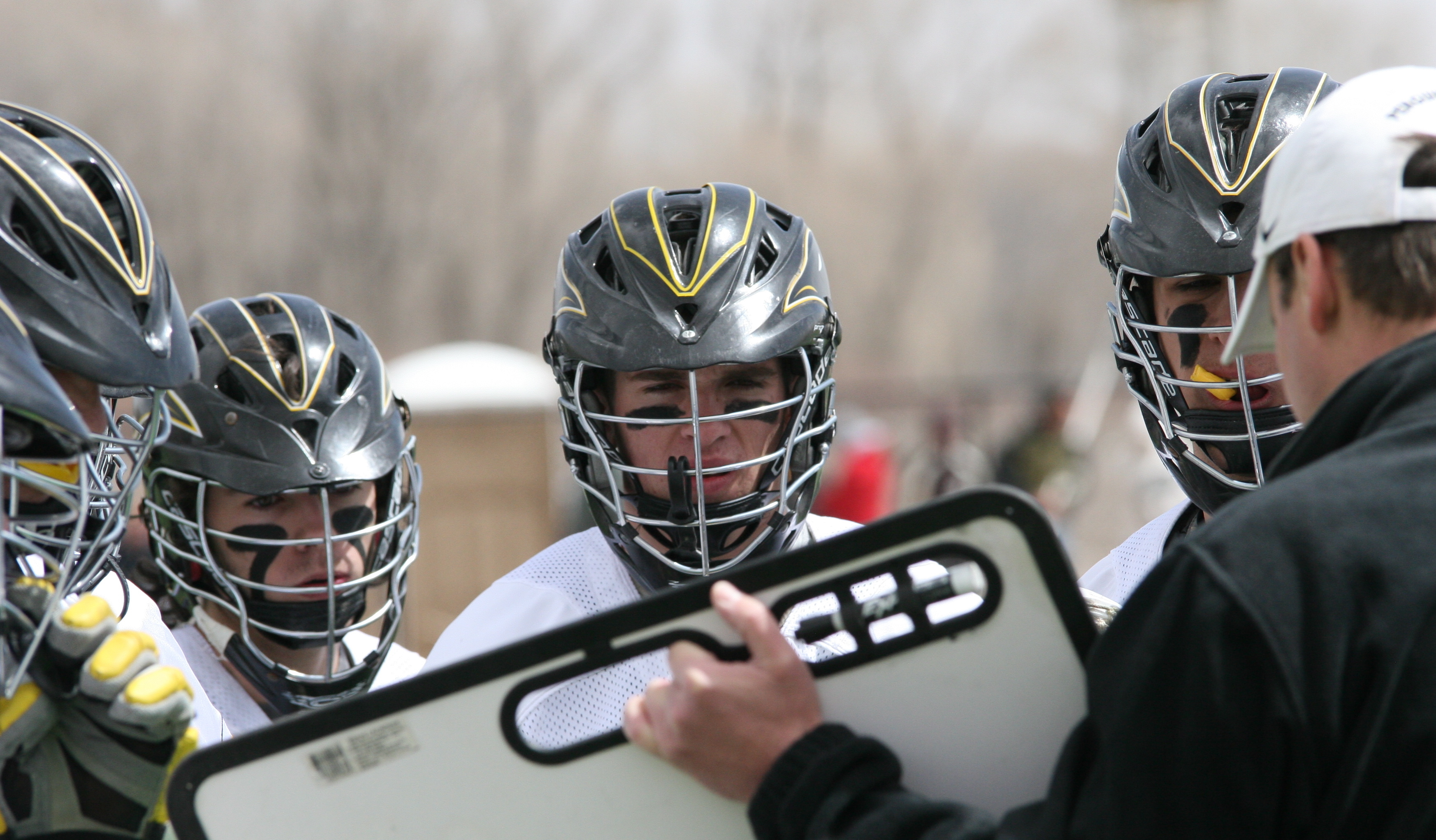 Found this little doozy in my internet travels.
Games of Particular interest to me.
St. Andrew's Vs. Rollins.
The Scots beat the Tars at home in OT. Interesting game since the Scots are a relatively young team, and are coming off a few tough years in the Confrence Carolinas. Yet this new team is looking strong and is improving right before my eyes. The coaching staff's strong connection to the Pacific Northwest is paying dividends, and it looks like that pipeline will continue to attract top tier talent to Larinburg.
I had a chance to play at the Scots homefield, and must say it must be a hard sell to try to recruit to such a unique institution, especially for city dwellers like myself.
The Mercyhurst Vs. Dowling game was also on my agenda. Dowling dropped a 16-8 decision to HURST (Some call it HURTS). Tough one for the Golden Lions, especially after getting a big upset win over CW Post. Mercyhurst leads the ECC at 5-1 (I know I was shocked myself, could this be the year for Mercyhurst?) and the Golden Lions drop to 3-2.
A little CW Post Vs. NY Tech Action.  Big, longtime D2 rivalry out on Strong Island:
Looks like a nice day on the ISLAND
HS WEST COAST LAX – La Costa Canyon Vs. Torrey Pines
Is it me, or are Southern California teams just dressed to impressed?   Haven't seen such solid uniformage in my own Northern area.
Notes
Head over to 412 to check out his insights on prospective recruits. Recruit v. Prospect
Thanks to the Faricy's for providing the solid DU media more found hither: DU Photos
My weekend song of choice:
Until next week, chicos and chicas
//