Authors' Notes: Welcome back to another NLL Media Poll. We got fed up with lacrosse's lack of polls that tie together multiple media sources, so we made one ourselves. This poll features votes from Inside Lacrosse and Tyson Geick of the NLL, along with our own Mark Donahue and Ryan Conwell.
What in the world happened last week? The Swarm, Rush, and Rock all took hard Ls. Buffalo and Rochester exchanged a couple of memorable performances. The Black Wolves went on the road without the big guns and came back winners. So much more…so very much more. Now it's time for most of us to hit the reset button this week.
"This was finally the week where there was too much of "Team A beat Team B who beat Team C who beat Team A and Team B". So I did the lazy thing and look at the standings across the entire league and found that there are five teams that only have four wins. This is such a tight league that doing rankings is almost impossible. So I pulled out some math to use improperly and make my argument seem more scientific than it really is." – RC
Tyson seemed to justify his picks by head-to-head record, while I stuck with the "who would win 3 out of 4 times?" frame of things to make my decisions. Does our opinion really matter? Nope! But man, when things go loco like they did last weekend, it's damn fun to talk about. Here goes nothing!
9. Rochester Knighthawks (-2)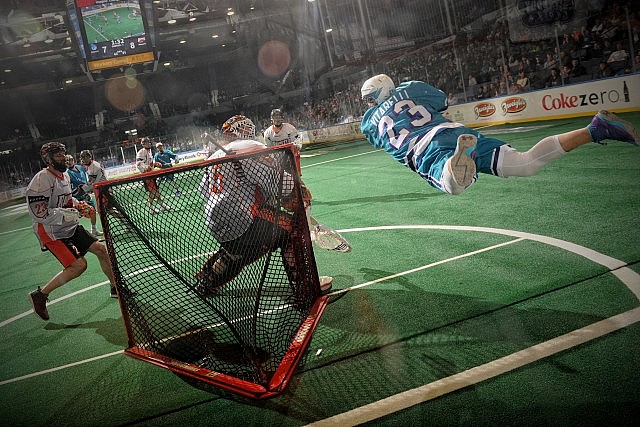 Record: 4-7
Weekend Result: (1-1) – Win over Rochester, 13-9 & Loss to Rochester, 8-9
Next Game: @ New England – Friday, March 17th 7:30pm ET
Goals: Josh Currier – 16 (T-16th)
Assists: Dan Dawson – 25 (14th)
Points: Joe Resetarits – 37 (T-18th)
Ryan Conwell
Their offense is just so low scoring. Sitting at just 9.4 goals per game while everyone else starts over 11, they are very behind the pack. They're also among the most consistent offense in the league, so they're consistently bad. That's not good. Like the Rush, their defense is their true calling card and this does offer them hope. They have an identical goals allowed average as the Rush, but they are the least consistent defense in the league by far. This is a rebuilding year which has shown flashes of hope, but those flashes are not sustaining themselves.
Mark Donahue
They had such little offensive production to begin with and no more Jamieson and Keogh on the roster is making itself apparent. I thought with the big guns gone, they would be wheeling and dealing to get new faces in the Blue Cross Arena. Nothing yet. The one big positive is the reawakening of Dan Dawson. Dangerous Dan staid behind the scenes by feeding his boys through the first half of the season, but showed up big in the goals column this weekend. It started with a hat trick and four assists in Friday's loss. Then Dawson worked in another four assists on Saturday, before stepping in with an over-the-screen ripper, knocking down his only goal for the OT game-winner.
After getting punched in the mouth during the second half on Friday night, the Knighthawks showed real grit for the following afternoon's rematch. Joe Resetarits and rookie Kyle Jackson are doing a good job at keeping the offense in motion. Electrifying goals are also coming from Josh Currier, burying the overtime-forcing dagger after tracking down a Hail Mary and pinning it past DiRuschio. Consistency is where they're lacking. Getting the week off to readjust, they will pray for New England, Calgary, and Vancouver to slip up and match their 4-7 record to keep things level.
8. Buffalo Bandits (

-3

)
Record: 4-6
Weekend Result: (1-1) – Win over Rochester, 13-9 & Loss to Rochester, 8-9
Next Game: @ Vancouver – Friday, March 17th 10:00pm ET
Goals: Mitch Jones – 18 (T-14th)
Assists: Ryan Benesch – 26 (T-12th)
Points: Dhane Smith – 42 (17th)
Ryan Conwell
The Bandits MIGHT be on track again to return to last year's form, but I'm not willing to jump on that bandwagon yet. Their 13.5 goals allowed per game is heads and shoulders above the rest of the league, which is just not a great place to be for a struggling team. The Bandits have been flirting with this for a few seasons. They give up a ton of shots every game, but have always been able to turn enough away while scoring even more to keep it balanced. While their offense is the third best, it hasn't been enough.
Mark Donahue
Things just keep shifting around in Banditland and it's hard to say if it's a recipe for disaster just yet. The talents of Benesch, Weiss and Malcolm are all out of the lineup and moving they moved Blaze back out to make room for newcomer Pat Saunders. The lefty sniper looked in mid-season form in his new duds already. Saunders buried up his first goal in Banditland in the 2nd quarter, finishing with two goals and two assists.
Picking up some of the offensive duties, Brad Self racked up 3 goals and 5 assists over the weekend against his former squad. Leading the offense the first night, Dhane Smith and Alex Kedoh Hill matched for a pair of goals, but combined for 9 assists. Hill sat in game two, while Smith stayed on track with 3 goals and 4 helpers. Just about everyone who should have scored a goal, did for Buffalo on Friday. For whatever reason, that wasn't the case in Saturday's 9 point effort. A nice little tilt between heavyweight Steve Priolo and Andrew Suitor added a nice boost of energy to the Bandits bench. They need to match that effort when they return to the floor in a week at Vancouver.
7. New England Black Wolves (
+1

)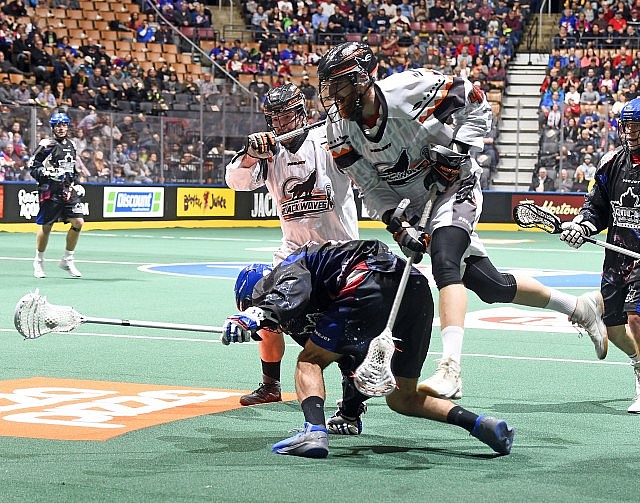 Record: 4-6
Weekend Result: 3/3 – Win at Toronto, 10-9 OT
Next Game: vs. Georgia – Sunday, March 12th, 1:00pm ET
Goals: Kevin Crowley – 25 (T-4th)
Assists: Shawn Evans – 36 (5th)
Points: Shawn Evans – 55 (6th)
Ryan Conwell
This will come as no surprise to any Black Wolves fans, but the Wolves have 2nd lowest scoring margin out there. Given their love of tight games and a losing record, this makes a ton of sense. They are also the most consistent team in terms of margin, so they really love close games. Their issue is that the offense is the second lowest output at 11.3 goals per game and they have the second most goals allowed at 12.8. Not a great combination.
Mark Donahue
The slugfest between New England and Toronto got serious. Without Shawn Evans and Pat Saunders on the lefty side, I expected some stutters as the Black Wolves looked to figure out the offense. Having defenseman Bill O'Brien out for a couple games after an illegal check also created some irregularity. But, with the help of leadership from American Kevin Buchanan, they figured it out. Taking over, Bucky put up 4 goals along with 3 helpers, but he's grind to cause disruption is what made the difference. Another key factor in the big win was the aggressive play from Evan Kirk, in and out of the crease.Nothing less than a stonewall, Kirk stopped nearly 84% of what was thrown at him. The Wolves defense kept Toronto scrambled and unable to put a lot together in the 5 on 5 for a good chunk of the game.
The Rock took a late lead, but one last push from Buchanan would force the extra minutes. The game would come to an end when the same defenseman who woke his team up with a third quarter throwdown. Sheldon Burns kept up with the play to put himself in the right place at the right time. Making a big play to cause a turnover, then come up with the loosie at the boards, Kyle Buchanan found a wide-open Burns in the slot to redirect the ball into the back of the net. The Wolves have it in them, but they need to show what they can do on a regular basis to separate themselves from the pack of 4-6s.
6. Calgary Roughnecks (-1)
Record: 4-6
Weekend Result: (1-1) Loss to Colorado, 9-18 & Win over Georgia, 18-11.
Next Game: @ Toronto – Saturday, March 11th 7:00pm ET
Goals: Curtis Dickson – 30 (1st)
Assists: Jeff Shattler – 31 (8th)
Points: Curtis Dickson – 58 (T-4th)
Ryan Conwell
Along with Vancouver, the Roughnecks are the only other team to have a positive scoring margin while having a losing record overall. They have the fifth best offense, coupled with the fifth worst defense. Those combine to make the Roughnecks exceedingly average from a stats perspective. To their credit, they're also consistently average, which might be the best worst (worst best?) compliment you can give someone.
Mark Donahue
After allowing 18 goals in a 9 point loss on Friday, the Riggers responded with 18 strikes of their own against the top-ranked Swarm. Leading his team in the first game, Superman Curtis Dickson wasn't able to start any real runs in his 5 point night. Young Goaltender Christian Del Bianco got the start and the finish, broken up by a passable showing from Scigliano. Both took a peppering as the game feature 112 shots on goal. Berg was lucky to find an assist and Shattler, Digby and Dobbie each only sunk a solo goal. For a team with this much familiarity, things shouldn't have worked out this way. They were 3 for 3 on the powerplay and killed off all but one in a physical competition. How they responded shook up the way we looked at the weekend.
In a quick turnaround, they came out swinging and scored a lot early. In the first half, they buried 13 goals to the Swarm's 3. After a mediocre first showing, Bob Snider returned on Saturday to win 20 of 34 draws, creating much needed possessions. And the offense returned the favor. After only Dickson did it on Friday, four different guys collected multiple goals.
The effort was all led by an astounding 7 connections from Dan Dobbie, along with 4 assists. Dickson stayed in rhythm with 3 goals and 4 helpers, while Shattler and Berg were on his heels with 6 points each. Sciggliano got the call and answered by blocking 33 of 44 shots on goal. It's hard to read this bunch, the Jekyll and Hyde continues to come out. They're infamous for squeaking into the postseason. But, if they play like Saturday, they can be a wrecking ball in the West.
5. Vancouver Stealth (+4)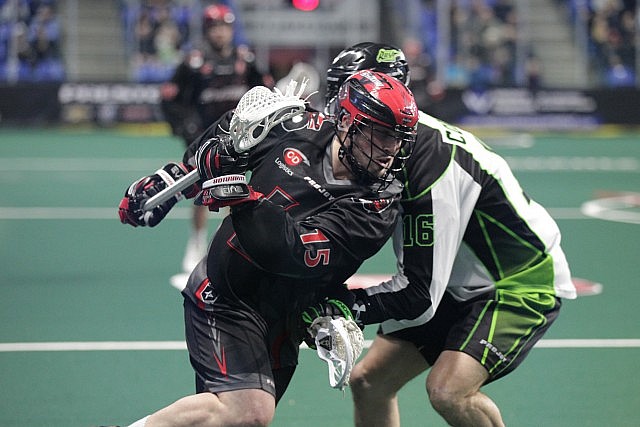 Record: 4-6
Weekend Result: 2/25 – Win over Saskatchewan, 13-9
Next Game: @ Colorado – Sunday, March 12th 9:00pm ET
Goals: Corey Small – 27 (T-2nd)
Assists: Corey Small – 39 (2nd)
Points: Corey Small – 66 (1st)
Ryan Conwell
I really hope this past weekend is a sign of what the Stealth can keep doing going forward. Currently, their offense is 4th best in the league in terms of total goals per game (11.9), but they have been the most consistent in reaching those levels, which is a great thing for this group. In fact, while their defense is tied for third worst in the league with Georgia, it's their O that keeps them just above the line for a positive average margin. With so many four win teams, this is a good position to be in. Hopefully they build on this a little bit going into the back half of their schedule.
Mark Donahue
It seems that Vancouver came out of practically nowhere to take down my favorited Rush. Things didn't look good early when Saskatchewan stamped out 5 goals in the first quarter. Pulling it together, the Stealth were able to hold the visitors to 1 goal in the second frame. From there, Vancouver was able to slowly but steadily put the ball into the net until things were locked at sixes going into halftime. There wasn't one Stealth shooter doing all of the work on Saturday, it was a committee effort to get things done. Small, Schuss, Salt, McCready and Durston would all throw a couple balls into the net, without a single hat trick. In all, 10 different runners found a way to put up at least a point in the fight.
The third quarter was another neck and neck race. But finally, we saw the boys in black able to convincingly shut down a game. Finding three goals in the 4th, while holding the Rush to a goose egg, they secured their first win at home. They can thank Tye Belanger, who blocked nearly 86% of 64 shots on target for helping to keep the momentum.
Although he saw a lot of heat, the defense still managed to hold Church and Jones to a pair each, and Mark Matthews without a single strike. This could be a defining win for the Stealth as they desperately look to stay positive and return to the postseason for the first time since relocation to British Columbia.
4. Toronto Rock (-1)
Record: 5-4
Weekend Result: 3/3 – Loss to New England, 9-10 OT
Next Game: vs. Calgary – Saturday, March 11th 7:00pm ET
Goals: Brett Hickey – 19 (T-10th)
Assists: Tom Schreiber – 32 (7th)
Points: Tom Schreiber – 45 (T-11th)
Ryan Conwell
While I described Colorado as the consistently best D in the league, it's actually the Rock who have the overall best scoring defense in the NLL right now, allowing just 9.6 goals per game. They're the only team in single digits, unless you round up with Colorado's 10.4 rounding down and make them tied, but this isn't soccer. No ties. Where they actually lead the league is in scoring margin, but their consistent here is terrible. So while their D can be great, what you get from the Rock as a whole is just all over the board from game to game.
Mark Donahue
I don't know who these guys are anymore. Maybe they got a little beginner's luck to start the season from their rookies… I have no clue! The bummer is, two of their last three losses were in OT, and at home. I gave the Rock the benefit of the doubt after the loss to Buffalo, but following up with a fall to New England raises some questions. They're strong between the pipes, but too often did their defense get run over by the Black Wolves attack. With the group they have back there, they should be better than this. Nick Rose is still holding down the NLL's lowest GAA (.939) and the second best save percentage (.796).
I love watching rookie Tom Schreiber play the game, he's bringing a much need electricity to the floor that his team needs to thrive off of. He's going to out the ball in your mesh, it's your job to bury it. If that's not the case, the defense needs to figure out how to lock it down and get things back under 10 points per game.
3. Colorado Mammoth (
+1

)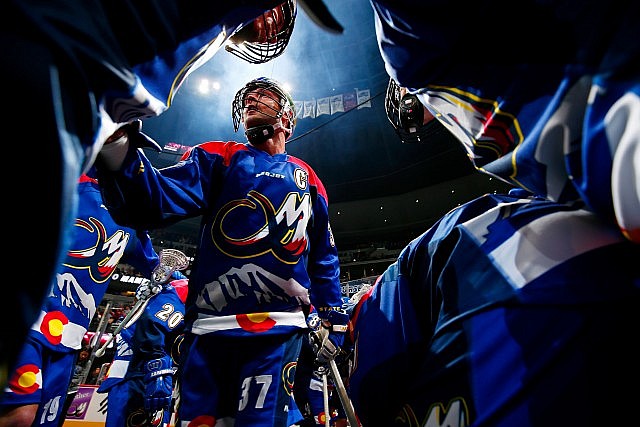 Record: 6-4
Weekend Result: 3/3 – Win over Calgary, 18-9
Next Game: @ Saskatchewan – Saturday, March 11th 8:30pm ET
Goals: Callum Crawford – 20 (T-8th)
Assists: Callum Crawford – 38 (3rd)
Points:  Callum Crawford – 58 (T-4th)
Ryan Conwell
Out of all the teams vying for this spot, this one does feel a little odd, but they destroyed Calgary this past weekend, who in turn put a beating on the Swarm. But if I look at them across the entire season, they have some very positive signs. They have the second fewest goals allowed per game and are by far the most consistent in the league in this regard. To go along with this D, they boast the second best average margin (tied with the Rush). Best O for number 1 and the consistently best D for 2? I'm comfortable there.
Mark Donahue
The deal for Keogh is already paying off big for the boys in burgundy. A hat trick and couple assists in the Loud House is just what the newcomer needed to keep some pep in the step. Young gun McLaughlin is absolutely coming into his own this season, with a career-high 43 points capped off by a 4 goal and 3 assist performance over the Roughnecks.
Of course, Callum Crawford is still running the show, racking up 6 goals and 3 assists primarily distributed over the second half. Between the pipes, Dillon Ward is playing at his best and leading the NLL with a .803 save percentage. He backed his squad with 50 saves against 59 attacks on cage, posting three double-digit quarters. Dang, son.
2. Saskatchewan Rush (
-1
)
Record: 6-3
Weekend Result: 3/4 – Loss to Vancouver, 9-13
Next Game: vs. Colorado – Saturday, March 11th 8:30pm ET
Goals: Robert Church – 22 (7th)
Assists: Mark Matthews – 41 (1st)
Points: Mark Matthews – 60 (3rd)
Ryan Conwell
Now, here's a shocker. The Rush have had one of the best defenses for years now, but they are actually relying on their offense to get it done. Currently, they have the second best offense in the league with 13.1 goals per game, while their defense is tied with Rochester for 3rd best at 11.7 goals allowed. They have the same average margin as Colorado, but are behind only Toronto as the least consistent team in this regard in the league. They're actually the least consistent in the league in terms of offense, with their total output varying drastically from game to game.
Mark Donahue
These games happen every year. The bottom rung teams find a way stay off the radar and slingshot past the league's best. On paper, the Rush were the better team. They snagged 20 more loose balls, put 24 more shots on goals, and won 10 more draws. It was goaltender Tye Belanger shutting things down that kept Church and Jones to only a pair each and the rest of the scorers to one or less. Matthews never got going, staying scoreless with 4 assists.
They had themselves a one goal game heading into the final frame, but let the Stealth locked things down with a 3-0 run in the last 15 minutes. I'm not counting them out. I believe the Rush are the top team in the NLL despite what happened in BC. The SaskTel Centre faithful will be behind them this weekend as they look to get back in the swing of things against Colorado.
1. Georgia Swarm
 (0)
Record: 7-2
Weekend Result: 3/4 – Loss to Calgary, 11-18
Next Game: @ New England – Sunday, March 12th 1:00pm ET
Goals: Lyle Thompson – 27 (3rd)
Assists: Lyle Thompson – 37 (4th)
Points: Lyle Thompson – 64 (1st)
Ryan Conwell
Yes, the Swarm lost to Calgary this week , and yes it was by quite a few goals. But, this is still just Georgia's second loss on the season which is hardly something to get too upset about. They lead the league in goals per game by almost 1.5 goals, which helps make up for their less than desirable goals allowed. This is good enough to give the 2nd best margin of victory in the league. So if you still have plenty of offense and win by a healthy margin, I feel like that's good enough for me to justify the top spot.
Mark Donahue
Those pesky bees! They lose to a fairly middle of the road squad and they still don't fall off of their pedestal. Luckily for them, Toronto and Saskatchewan stumbled through the weekend too. It's pro lacrosse. Anyone can lose to anyone, every game. I'm not sweating the loss. Not having Staats on the floor is obviously going to make a differences. I'm still convinced with their wealth of scoring spread across the offense, they could still take down the entire league at least 75% of the time.
We saw struggles in the crease this weekend. Mike Poulin and Brodie MacDonald split time in the first half, and while both struggled, Mac Donald would finish out the game. Poulin getting the L. Moose Matisz led their minimal offensive production with a hat trick and pair of assists. Lyle was contained most of the game, but ended with a pair and a few apples. This weekend in New England will be telling for the current status of both clubs.
NLL Media Poll #6
Rank/Team/Previous
1. Georgia (1)
2. Saskatchewan (1)
3. Colorado (4)
4. Toronto (3)
5. Vancouver (9)
6. Calgary (5)
7. New England (8)
8. Buffalo (5)
9. Rochester (7)
NLL Media Poll Votes
| | | | | |
| --- | --- | --- | --- | --- |
| Voters | Ryan Conwell (LAS) | Mark Donahue (LAS) | Tyson Geick (NLL) | Inside Lacrosse |
| 1 | Georgia | Saskatchewan | Saskatchewan | Georgia |
| 2 | Colorado | Georgia | Colorado | Saskatchewan |
| 3 | Toronto | Colorado | Georgia | Colorado |
| 4 | Saskatchewan | Toronto | Toronto | Toronto |
| 5 | Vancouver | Vancouver | Vancouver | Buffalo |
| 6 | Calgary | New England | Calgary | New England |
| 7 | New England | Calgary | Buffalo | Calgary |
| 8 | Buffalo | Buffalo | New England | Vancouver |
| 9 | Rochester | Rochester | Rochester | Rochester |
Video Explosion
Agree? Disagree? Feel impartial to our media poll rankings and opinions? Let you voice be heard and sound off in the comments down below!