Noah Simpson netted three goals and set up a fourth while the North Dakota State defense confounded Minn.-Duluth as the Bison registered an 11-8 win in the second Division II semifinal at the 2018 MCLA National Championships powered by Under Armour
.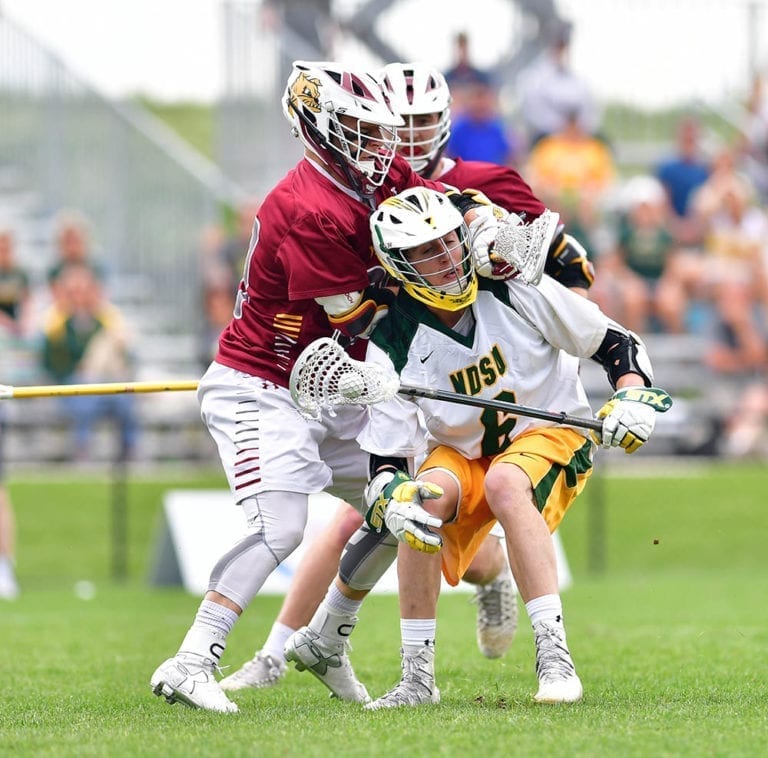 With the win, No. 2 North Dakota State (11-2) earns a ticket to Saturday morning's national championship game against top-seeded St. Thomas.
Duluth (12-6) shook off an early 3-1 deficit to tie the game at threes after the first 15 minutes and NDSU held a narrow, 7-6 advantage at the half.
The Bulldogs had several chances to tie the game in the second half, but could never find the leveler.
The Bison 10-man ride took its toll on UMD all afternoon. Despite the Bulldogs finding two empty-net goals, they only managed to clear 17-of-31 (54.8%) of their opportunities.
Avery Normandin played a key role for NDSU, as well, winning 10-of-16 faceoffs, grabbing five ground balls and scoring a goal.
Scott McNamara scored a goal and set up two others for Duluth while Blake Nastrom made 14 saves in the losing effort. Noah Orham stopped eight shots for the Bison.
North Dakota State vs. Minn-Duluth on-demand: