This week's Photo of the Week is coming at you a little later than usual, but that doesn't mean it's not packed with hard hitting photos.
Our winning pic comes from Jill Rundle in Florida. In the photo, an Oviedo, FL player waves his magic wand and Bear Brink, of the Boca Whalers Club (St. Andrew's School, Boca Raton, FL) loses his stick, the ball and all!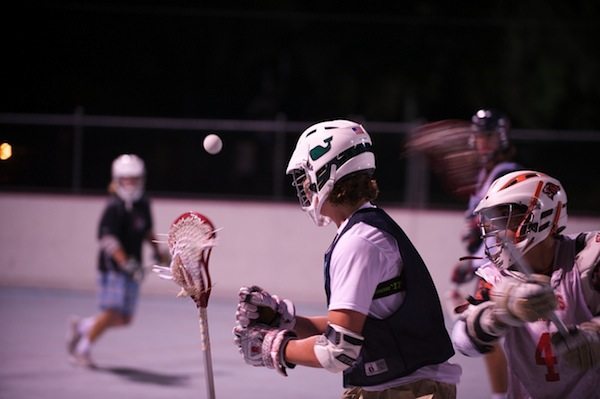 (Editor's note: Jill – you just won yourself a Grow The Game t-shirt. Send us your size & address!)
HONORABLE MENTION
This pic comes from Colin Linggo of Tony's Tavern Men's Lacrosse Club in Houston, TX. The back breaker occurred during Winter Indoor League in Houston.
BONUS: HONORABLE MENTION #2
Submitted by Samir Chaudry of UC Santa Cruz. This is a shot of senior defensemen Kevin Yamada who had just rocked an attackman so hard his own head starting bleeding. Youch!
(Editor's note: Colin, Samir – you just got yourself some LAS Stickers! Email us your mailing address!)
Got the perfect pic for next week's Photo Of The Week? If you see something, say something.