Win the Photo of the Week and we'll hook you up with your very own LaxAllStars.com Prize Pack courtesy of the The Lacrosse Shop!
We got an email from Lennart Fromm over in Germany a couple of weeks back, and we've been eagerly anticipating this Photo of the Week post ever since. Lennart, and his friend Leander, decided to go out in the fields and have some fun and… well, we'll let Lennart explain:
I have a nice lacrosse photo. We tried to destroy some beer bottles but the result of it was the destroyed camera. Greetings from Germany.
Let's see how bad the damage was…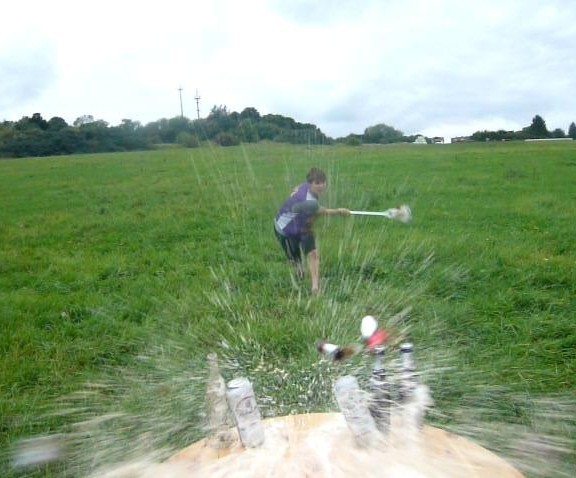 Oh, wow! That is a one in a million shot right there and you can actually see the neck of the bottle breaking through the 4th wall. Incredibly impressive photographic find Lennart. We are VERY impressed!
Got a great photo YOU want to show off? Send it in to us and it could be our next Photo Of The Week!