Major League Lacrosse (MLL), the premier professional outdoor lacrosse league, has announced that teams have submitted their 23-man Protected Rosters for the upcoming 2017 season.
All players left unprotected will be entered in the player pool for the 2017 season.
The MLL Supplemental Draft is Wednesday, December 14th at 2:00 PM.
Each team will have the opportunity to fill the remainder of their 40-man rosters during the draft.
Below are the players that have been released, as well as protected, by each team.
2017 Season 23-Man Protected Rosters
Atlanta Blaze 23-Man Protected Roster:
JAKE BAILEY (D)
MARTIN BOWES (M)
DEEMER CLASS (M)
GREG COHOLAN (M)
COLIN DUNSTER (M)
ADAM GHITELMAN (G)
CHRIS HIPPS (D)
GRAEME HOSSACK (D)
MATT HOSSACK (D)
TERRY KIMENER (M)
ALEX LOVE (A)
MATT MACKRIDES (M)
MARK MATTHEWS (A)
CHRIS MAY (M/FO)
JEREMY NOBLE (M)
JUSTIN PENNINGTON (M)
SCOTT RATLIFF (D)
JEFF REYNOLDS (M)
KEVIN RICE (A)
RANDY STAATS (A)
WELLS STANWICK (A)
DILLON WARD (G)
JOHN YOZZO-SCAPERROTTA (M)
Atlanta Blaze Players Released:

TYLER ALBRECHT (M)
JOSH AMIDON (M)
PHIL CASTRONOVA (M)
JOE CINSOKY (D)
BRIAN COOPER (D)
GREG DANSEGLIO (D)
JOSH DIONNE (A)
CONOR DOYLE (A)
NICHOLAS GALASSO (M)
PATRICK HARBESON (M)
WARREN HILL (G)
CASEY IKEDA (D)
SHAYNE JACKSON (A)
STEPHEN KEOGH (A)
RICK LEWIS (M)
ERIC MARTIN (D)
CASE MATTHEIS (A)
GREG MELAUGH (A)
CONRAD OBERBECK (A)
ERIC O'BRIEN (M/FO)
HENRY SCHOONMAKER (M)
GEOFF SNIDER (M/FO)
SHANE THORNTON (M)
Boston Cannons 23-Man Protected Roster:
MIKE BEGLEY (M)
MITCH BELISLE (D)
KYLOR BELLISTRI (A)
KEVIN BUCHANAN (M)
DAVID EMALA (A)
JAMES FAHEY (D)
TYLER FIORITIO (G)
JOSH HAWKINS (M)
RYAN IZZO (M)
JOSEPH LOCASCIO (M)
WILL MANNY (A)
JAKE MATTHAI (M)
SCOTT MCWILLIAMS (D)
BRODIE MERRILL (D)
BRANDON MULLINS (D)
JACK MURPHY (G)
JOE NARDELLA (M/FO)
MICHAEL PELLEGRINO (D)
CHALLEN ROGERS (M)
MAX SEIBALD (M)
JUSTIN TURRI (M)
JOHN UPPGREN (A)
CHAD WIEDMAIER (D)
Boston Cannons Players Released:
CAMERSON BELL (G)
HARRISON COTTER (M)
CALLUM CRAWFORD (M)
T.A. DEMOULAS (M)
ROB EMERY (M)
JOHN GLESENER (A)
ERIC HAGARTY (G)
RYAN HOLLENBAUGH (D)
SEAN LAWTON (M)
GREG ROGOWSKI (A)
MATT THISTLE (A)
Charlotte Hounds 23-Man Protected Roster:
PIERCE BASSETT (G)
RYAN BROWN (A)
BRENDAN CAPUTO (M)
MIKE CHANENCHUK (M)
CHARLIE CIPRIANO (G)
KEVIN CROWLEY (M)
DYLAN DONAHUE (A)
KEVIN DREW (M)
BOBBY DUVNJAK (D)
DAVID EARL (M)
MICAHEL EHRHARDT (D)
BRENDAN FOWLER (M/FO)
JOHN HAUS (M)
WILL HAUS (M)
STEPHEN IANZITO (M)
KEVIN MASSA (M/FO)
JOE MCCALLION (M)
JOE MEURER (D)
GORAN MURRAY (D)
PATRICK RESCH (M)
JOEY SANKEY (A)
BRETT SCHMIDT (D)
PAT YOUNG (M)
Charlotte Hounds Players Released:
EVAN CONNELL (D)
NICK DOKTOR (A)
SHANE MORRELL (A)
JOSEPH RADIN (A)
ZACK SIKORA (D)
COLIN WOOLFORD (M)
BILLY WARD (M)
SEAN YOUNG (D)
RYAN FLANAGAN (D)
KEVIN CUNNINGHAM (A)
JAMES IKEDA (D)
TYLER WHITE (G)
ALEXANDER ZOMERFELD (M)
ERIC DOLAN (G)
KEVIN MACK (M)
STEPHEN O'HARA (D)
RILEY QUINLAN (A)
GREG WATTERSON (D)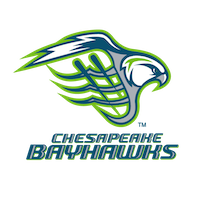 Chesapeake Bayhawks 23-Man Protected Roster:
MATT ABBOTT (M)
NIKO AMATO (G)
JESSE BERNHARDT (D)
MATT BERTRAMS (M)
JIMMY BITTER (A)
JAY CARLSON (A)
KEVIN COOPER (M)
CJ COSTABILE (D)
MATT DANOWSKI (A)
MATT DONOVAN (A)
MIKE EVANS (D)
MARK GLICINI (M)
MIKE HOWARD (D)
MYLES JONES (M)
MICHAEL LOWE (D)
JOHN MALONEY (M)
BRENDAN MUNDORF (A)
JASON NOBLE (D)
BRIAN PHIPPS (G)
CHARLIE RAFFA (M)
DOM SEBASTIANI (M)
RYAN TUCKER (M)
DANA WILBER (D)
Chesapeake Bayhawks Players Released:

CARTER BROWN (A)
HOLDEN CATTONI (M)
ZACH HERREWEYERS (A)
JOHN AUSTIN (M)
ROB GUIDA (M)
RAY MEGILL (D)
RYAN YOUNG (A)
DAN BURNS (M)
TYLER GERMAN (M)
ANTHONY KELLY (M/FO)
MIKE POPPLETON (M/FO)
CALLUM ROBINSON (D)
GARRETT CONAWAY (G)
JASON CRANE (D)
MARK DIFRANGIA (D)
ROBERT MADDUX (A)
NICKY POLANCO (D)
Denver Outlaws 23-Man Protected Roster:
TIM BARBER (M)
WES BERG (M)
MATT BOCKLET (D)
MIKE BOCKLET (A)
GREG DOWNING (D)
BJ GRILL (D)
BRENT HIKEN (M/FO)
MATT KAVANAGH (A)
JACK KELLY (G)
TOMMY KELLY (M/FO)
BRIAN KORMONDY (M)
RYAN LAPLANTE (G)
ERIC LAW (A)
NOAH MOLNAR (D)
CHRIS ODOUGHERTY (D)
NICK OSSELLO (M)
DILLON ROY (M)
MAX SCHMIDT (D)
JEREMY SIEVERTS (M)
MICHAEL SIMON (D)
MICHAEL SKUDIN (D)
DREW SNIDER (M)
BAILEY TILLS (M)
Denver Outlaws Players Released:
BRODY EASTWOOD (A)
CONOR HELFRICH (M)
SAM LINARES (A)
PAT KAROLE (D)
MATT MARKS (D)
AUSTIN GEISLER (G)
MATT JOHNSON (A)
MICHAEL O'NEIL (M)
ZACH POWERS (D)
AARON PROSSER (M)
CAM HOLDING (M)
Florida Launch 23-Man Protected Roster:
OWEN BLYE (A)
STEVEN BROOKS (M)
CONNOR BUCZEK (M)
LIAM BYRNES (M)
TUCKER DURKIN (D)
Devin Dwyer (A)
PAT FRAZIER (M)
ROB HAUS (D)
AUSTIN KAUT (G)
MATT LANDIS (D)
ROMAN LAO-GOSNEY (M)
CAMERON LAO-GOSNEY (M)
CHRIS MATTES (M/FO)
KIERAN MCARDLE (A)
JOVAN MILLER (M)
STEVE PONTRELLO (A)
NIKKO PONTRELLO (M)
BRETT QUEENER (G)
PT RICCI (M)
JEREMY THOMPSON (M)
MILES THOMPSON (M)
LYLE THOMPSON (M)
HENRY WEST (M)
Florida Launch Players Released:

REID ACTON (D)
DUNCAN CLANCY (M)
KEN CLAUSEN (D)
PAT FARRELL (D)
CONNOR HUNT (D)
PATRICK KELLY (M)
BOBBY LAWRENCE (D)
JOHN ORTOLANI (M/FO)
CASEY POWELL (A)
ERIK SMITH (M)
ALEX SPRING (D)
MARIO VENTIQUATTRO (A)
GUNNAR WALDT (G)
New York Lizards 23-Man Protected Roster:
DREW ADAMS (G)
STEVE DENAPOLI (M)
LUKE DUPREY (D)
JOE FLETCHER (D)
MATT GIBSON (A)
GREG GURENLIAN (M/FO)
ANDREW HODGSON (M)
STEVEN HOLMES (D)
STEPHEN JAHELKA (D)
CHRIS LAPIERRE (M)
DAVE LAWSON (M)
JOSEPH MARASCO (M)
DYLAN O'SHAUGHNESSY (D)
TOMMY PALASEK (A)
ROB PANNELL (A)
PAUL RABIL (M)
JACOB RICHARD (M)
BRIAN SPALLINA (D)
KYLE SWEENEY (D)
JAKE TRIPUCKA (M)
KEVIN UNTERSTEIN (M)
RYAN WALSH (A)
DREW WESTERVELT (A)
New York Lizards Players Released:

RYAN AMBLER (A)
SCOTT BIEDA (A)
FRANK D'AGOSTINO (D)
STEVEN DIRCKS (D)
CAMERON FLINT (M)
JORDAN HALL (M)
CODY JAMIESON (A)
MICHAEL KEASEY (M)
CHRIS MADALON (G)
DAVID MANNING (D)
BRIAN MEGILL (D)
JAMES PANNELL (A)
CHRIS PICCIRILLI (D)
MATT POILLON (G)
JERRY RAGONESE (M/FO)
MICHAEL STONE (M)
MICHAEL UNTERSTEIN (M)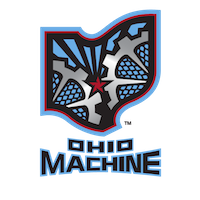 Ohio Machine 23-Man Protected Roster:

DOMINIQUE ALEXANDER (M)
PETER BAUM (M)
JAKE BERNHARDT (M)
KYLE BERNLOHR (G)
MARK COCKERTON (A)
BRYAN COLE (M)
DAN GROOT (M)
KYLE HARRISON (M)
MARCUS HOLMAN (A)
BRIAN KARALUNAS (D)
BRANDON MANGAN (A)
MATT MCMAHON (D)
MIKE QUINN (D)
MIKE NOONE (D)
JACKSON PLACE (D)
MIKE MESSINGER (M)
GREG PUSKULDJIAN (M/FO)
SCOTT RODGERS (G)
LOGAN SCHUSS (A)
TOM SCHREIBER (M)
ANDREW SELLERS (D)
STEELE STANWICK (A)
STEVEN WALDECK (D)
Ohio Machine Players Released:

VINCE GRAVINO (A)
DEREK KIHEMBO (D)
DAN LOMAS (A)
CAMERON WILLIAMS (M)
MATT HARRIS (D)
SAM SNOW (M)
SEAN MEAGHER (D)
REMINGTON POPE (M)
STEVEN ROMANO (M)
BOBBY SCHMITT (D)
WILLIAM HAAS (G)
REAGAN HARDING (M)
DYLAN LEVINGS (M/FO)
MIKE MACDONALD (A)
CHRIS SHEVINS (D)
LANCE YAPOR (M)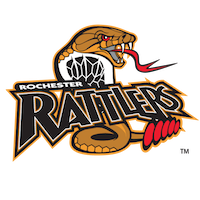 Rochester Rattlers 23-Man Protected Roster:
DEREK DEJOE (M)
KYLE DENHOFF (M)
CASEY DOWD (M/FO)
MATT DUNN (D)
JOHN EDMONDS (M)
JESSE KING (M)
JASON LASHOMB (G)
MICHAEL LAZORE (M)
JOHN LOCASCIO (D)
JACK NEAR (M)
TJ NEUBAUER (M)
KIP ORBAN (M)
JOHN RANAGAN (M)
BLAZE RIORDEN (G)
AUSTIN SCHULTZ (D)
DREW SIMONEAU (M/FO)
DHANE SMITH (M)
COOPER STEFANIAK (M)
JORDAN STEVENS (G)
TY THOMPSON (A)
SCOTT TOTA (G)
SAL TUTTLE (A)
JORDAN WOLF (A)
Rochester Rattlers Players Released:

BOBBY DATILLO (M/FO)
CURTIS DICKSON (A)
TOM FRESHOUR (D)
KYLE RUBISCH (D)
MATTHEW STRIEBEL (M)
AUSTIN GORMAN (A)
MATT MILLER (D)
KYLE VANTHOF (M)