It's Baaa-aaaaaaack!!!!   Think back about all the performances you witnessed over the weekend – a team winning a big game, an individual player having a HUGE day, or a coach winning an historic game – and nominate them in the comments section as your Adrenaline Performance Of The Week. Make sure to tell us WHY you picked them! It can be a HS, college or even Pro player, team or coach.  Or even a mascot!  If they do something great!
The LAS Reader with the winning comment (and the all important LAS seal of approval!) gets a free pair of GREY Adrenaline Rasta Socks that you can't buy in stores. You have to know people to get these… and you know us!
Here's an example of what a nomination might look like:
I'm nominating Steele Stanwick of Virginia for scoring the last two goals for UVA against Bucknell to take the game to OT and then drawing the double and assisting the game winner.  Stanwick was relatively quiet all day, but AWESOME all day (going 3g, 5a) and when the Wahoos needed him most, Steele delivered!  That's called clutch!

Steele Stanwick running the show.
IMPORTANT: The comment with the most likes, replies (and that gets the all-important LAS stamp of approval!) will be declared the winner! This is a weekly recurring series here at LAS, so this won't be your last chance to win free custom socks from Adrenaline!  Now, nominate away!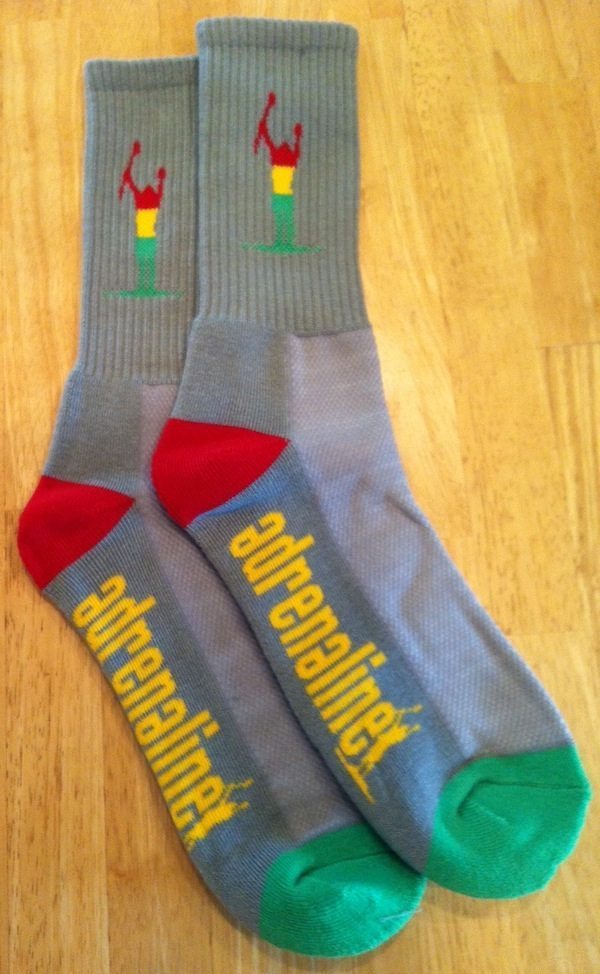 And the WINNER(s) are…
Last week's winner is a double trouble situation.  Josh Acut won for his nomination of the entire 361Lax Men's Team.  AND, NELax won, for his nomination of Hartford head coach, Peter Lawrence!  Big things, great nominations and two winners.  It's how we do!
TRUE!
Email us at info@lacrosseallstars.com to claim your prize, dear winners!