Editor's Note: Our 14 FIL World Championships pool preview articles are powered by our friends at Lax Hut Village, a global supporter of lacrosse clubs and programs. If you and your team want to Join the Tribe, click here to get fundraising!
The 2018 World Lacrosse Championships are rapidly approaching, and we couldn't be more excited! Netanya, Israel will play host to the 46-team tournament that will decide a World Champion, as give a finite ranking to how one nation stacks up compared to another. Our coverage of these games has been and will be thorough and complete, continuing now with this series detailing the 14 pools (13 of 3 + Blue of 6).
There is no particular order I'll be going in, and today's discussion will pertain to the Red Group of Israel, Russia and Jamaica.
The home team will welcome forty-five other nations in a few short weeks. In the group looking to upset the host nation's long-reaching ambitions will be a developing European program, as well as the much-anticipated debut of an island nation with a powerful roster.
RED – 2018 World Championships Preview
Israel
The home team has made strides in every aspect of the game since joining the FIL seven years ago. A strong diversified portfolio looks to raise the level of play and grow the game in Israel, as well as continue to dominate on the world stage. A strengthening presence of the game in Israel is bearing more and more fruits every year.
Hundreds of children daily are introduced to what lacrosse is at school visits, which fuel youth clubs that are popping up all over the country. Local and national organizations are getting on board, as support for this sport and these World Championships ramps up and promises to have effects to be seen long after the games come and pass.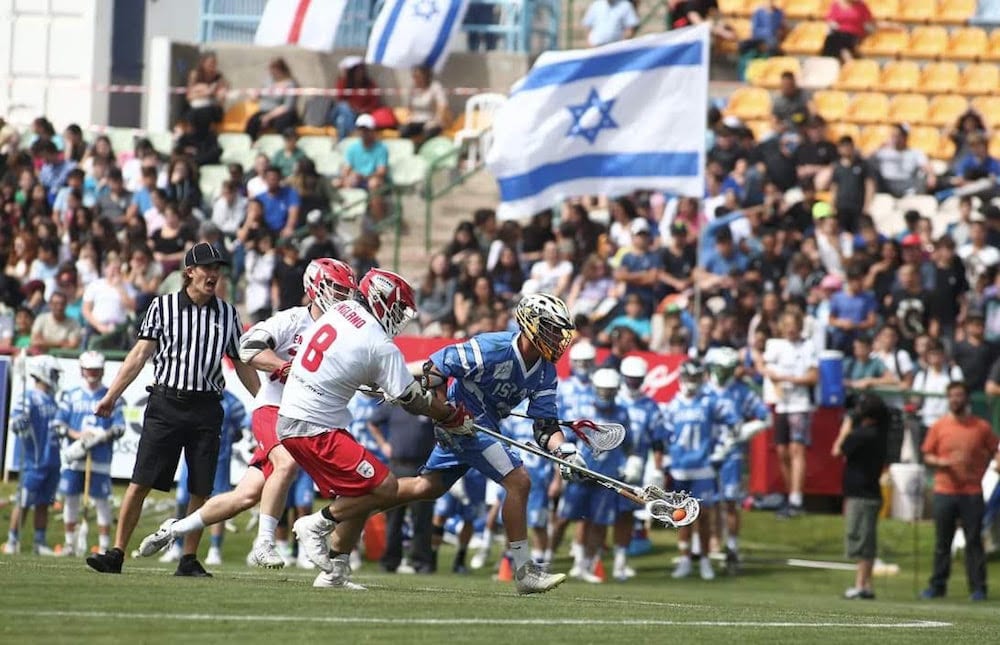 Israel Lacrosse has been busier than ever this year, even if they weren't hosting the largest World Championships of all time. The National Team competed with a hefty fall schedule with Albany, the Iroquois Nationals, Johns Hopkins, and team USA. The Spring schedule was built to match, starting off with games stateside against the New York Lizards and New York Athletic Club. Following the New York games, Israel played host to England for a five game, five city, five day tour of Israel.
The video above was produced locally and shown on Sport 5, the main sport channel in Israel and the channel that will be showing more World Championship games than any other in Israel. Israel was not able to pull a win out of those five matches, but three of the five were one-goal affairs. These heartbreakers for Israel follow suit, as Israel was kept from the blue division in 2014 by one goal to England(9-10 OT), as well as denied a gold medal at the European Championships by the same margin (6-7).
Israel has been flawless since the England scrimmages. Israel defeated Germany by solid margins in Dresden, before heading to the Ales Hrebesky Memorial and running the table at the world-famous box tournament in Prague. Israel's Heritage Cup team also won out in Providence, Rhode Island a few short weeks later.
Training together as a team at least once every week in Israel will be a huge benefit over the incoming opposition. The climate will be a more difficult obstacle for some teams to overcome than others, but Israel will be right at home. This core group is loaded up with all the experience and preparation needed if they want to repeat and/or improve on their 7th place rank from 2014.
Russia
There are nations who's efforts to grow the game have garnered immense amounts of attention, including the other two members of this group. Russia has gone a different path, and flown mostly under the radar, all the while still making tremendous advances in the name of the game.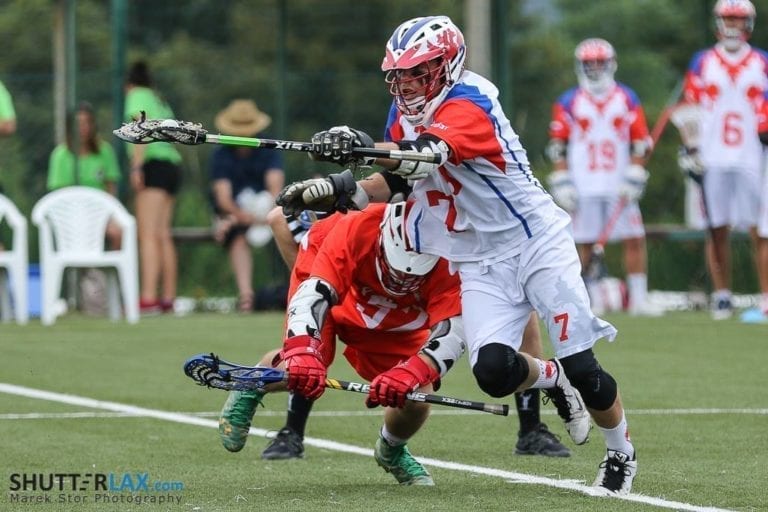 Just like the one seed of the group, Russia made their debut in 2014. A pool draw saw losses to Wales (2-10) and group winner New Zealand (5-16), but Russia did get their first ever FIL win in group stage with a win over Argentina (5-2). The Russians moved on to eventually finish 32 of 38 in 2014. Walking the road from fledgling to established adversary is not simple, but nonetheless they're putting in the hard work necessary at home and abroad.
2016 was an improved showing for Russia Lacrosse. If only marginally better in the standings or the scoreboard, immensely from a qualitative point of view. Russia's only two wins of the tournament would come in pool play against Slovakia (9-4) and France (12-4), but this team never gave up.
The successes that live in that one extra ground ball, or the assisted goal whether you win or lose – these small steps are building blocks. We're seeing clubs and players coming out of Russia to play in the Baltic League, Silesia Cup and New Year's Cup. I've personally seen the Moscow Bulldogs U15 team that would physically pound Baltimore Jimmy's summer club into the dirt.
Russia has a tall task in holding their ground and hopefully improving in rank, but these men have put the work in.
Jamaica
Debut performances are always something special. The countless hours on the field, the phone, the pavement, and the computer making sure everything is done and done well – all of that comes to fruition as your flag flies over the field that first time.
Jamaica will enjoy the grandest of entries, opening up their international tenure on opening night in Netanya Stadium. A crowd of thousands will see Jamaica for the first time. Such a grand entrance comes will be the result of very humble beginnings not long ago.

Jamaica joined the FIL back in 2013, but opted not to join the 2014 games. The decision not to play in a World Championships after only one year of being in formal existence was surely a tough one, but I believe the prudent call to be the right one. 5 years of growing lacrosse on the island, as well as connecting with players with Jamaican roots all over the North American continent.
While we haven't seen the Jamaican National Team as of yet, we have seen teams with Jamaican players at a few events building up to 2018. In 2017 and 2018 we saw Jamaica present at the Heritage Cup, as well as a box lacrosse team at the 2017 LASNAI tournament on the Onondaga Nation.
Jamaica touts one of the highest promised debuts in recent memory, but they'll have a full plate right off the bat.
Red Group Matchups
Israel vs. Jamaica
Thursday, July 12, 16:30 Netanya Stadium
The opening game we've been waiting for! Israel will open up their 2018 run on home soil in Netanya Stadium in front of thousands. Jamaica's much-anticipated debut will be on the grandest of stages, as there simply is no better venue and atmosphere to open up an international career. Israel will be loaded with talent all over the field, with a roster that is sure to put up more than a few on any scoreboard. Jamaica will look to fight fire with fire and counter North American experience with prolific players of their own. Israel has high hopes for a blue group placement and even medal potential, but it would be foolish to look past a very impressive Jamaican team just yet.
Jamaica vs. Russia
Friday July 13, 17:30 Wingate Field 2
Jamaica will have smoothed over a lot of the growing pains that come along with a newly established team. If the Russians allow themselves to be put on their heels as this game opens, it will be a long day. Russia needs to come out on fire and bury the first few to set the tempo for this game. Jamaica will undoubtedly be physically reeling from the game with Israel the day prior, and the fresh legs of Russia might be their saving grace when faced with such immense talent.
Russia vs. Israel
Saturday July 14, 21:00 Wingate Field 1
If you don't look at rosters or who's playing for who, I think Israel still has the advantage here. One of these national teams will be playing a home game, in a climate they're very much accustomed to. One of these teams played arguably the most extensive and qualitatively strong schedule leading up to the world championships. All these factors will make it hard for the opposition to mount a defense, much less a counter-offensive. However, an odd fact about lacrosse balls – they are round, and that ball can bounce any which way. Anything can happen on the field!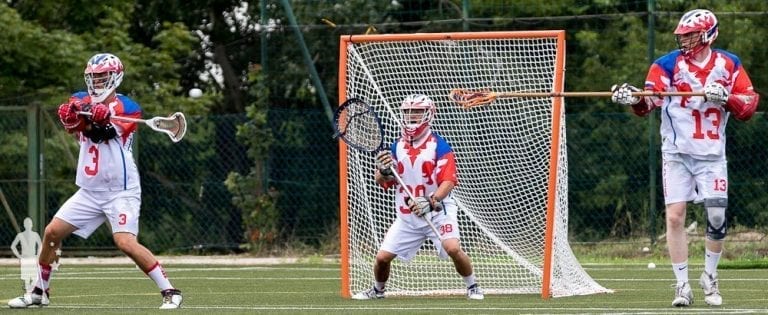 Previous Previews