Rhino Lacrosse has arrived in Boise, Idaho! Would you guess that this is the 3rd year they have done a camp here?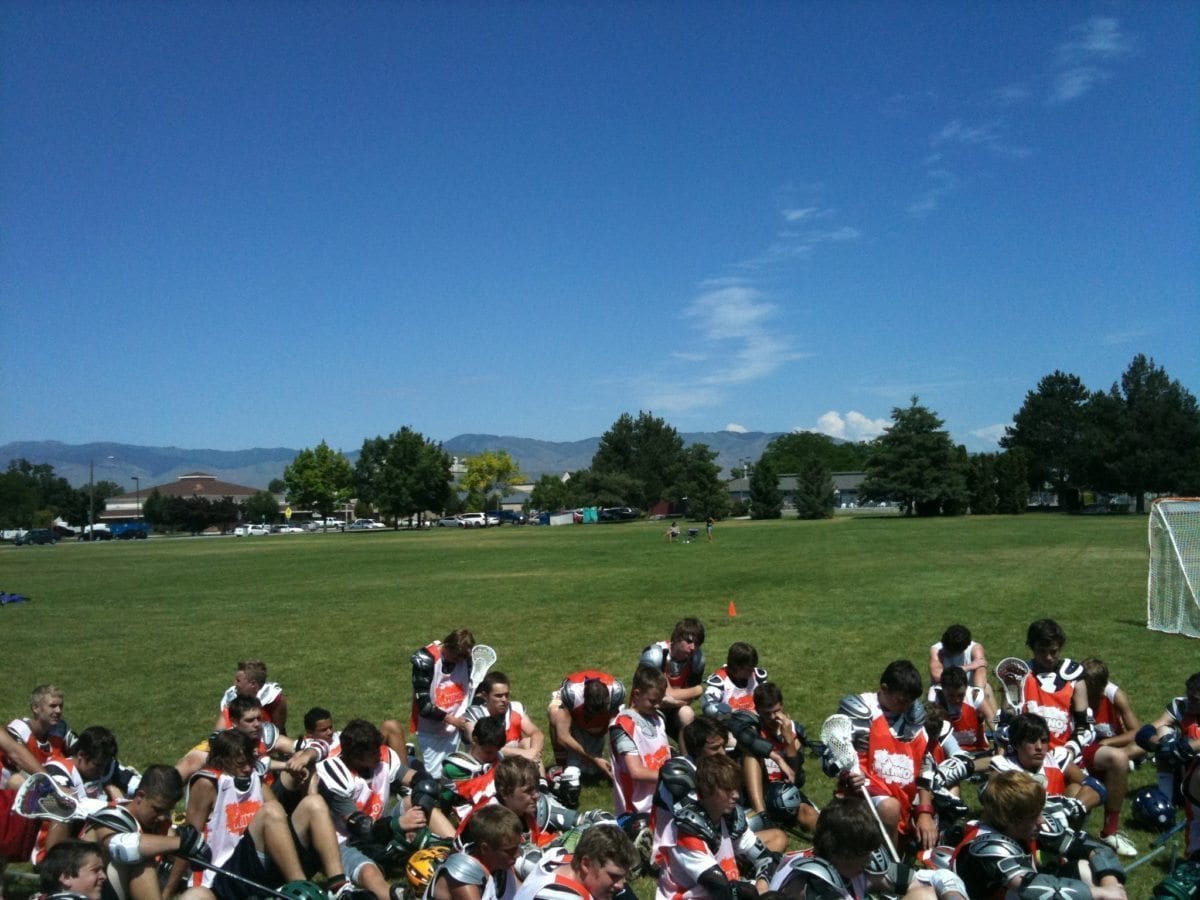 Did you bring your extra large bottle of water and sunscreen? It's HOT out this week, but that isn't stopping these youngins! They're still showing up to learn from the best and become better lacrosse players. As one of the coaches put it, Idaho is one hot po-state-o. Yea… it happened.
For this camp we have a couple special guests from back East: Ben Gaebel and Brian Cost. Both of these gentlemen won National Championships with their respective schools; Gaebel at Cortland State and Cost at Le Moyne.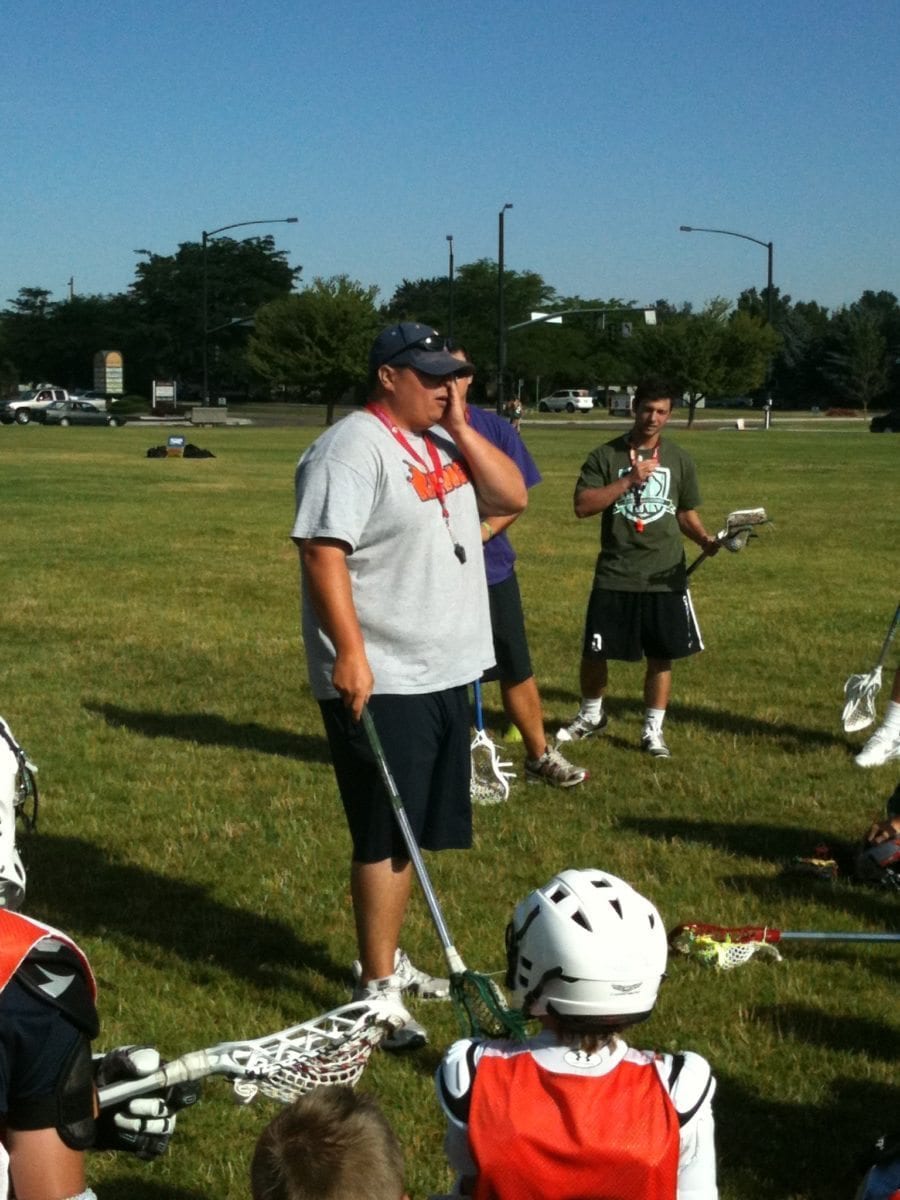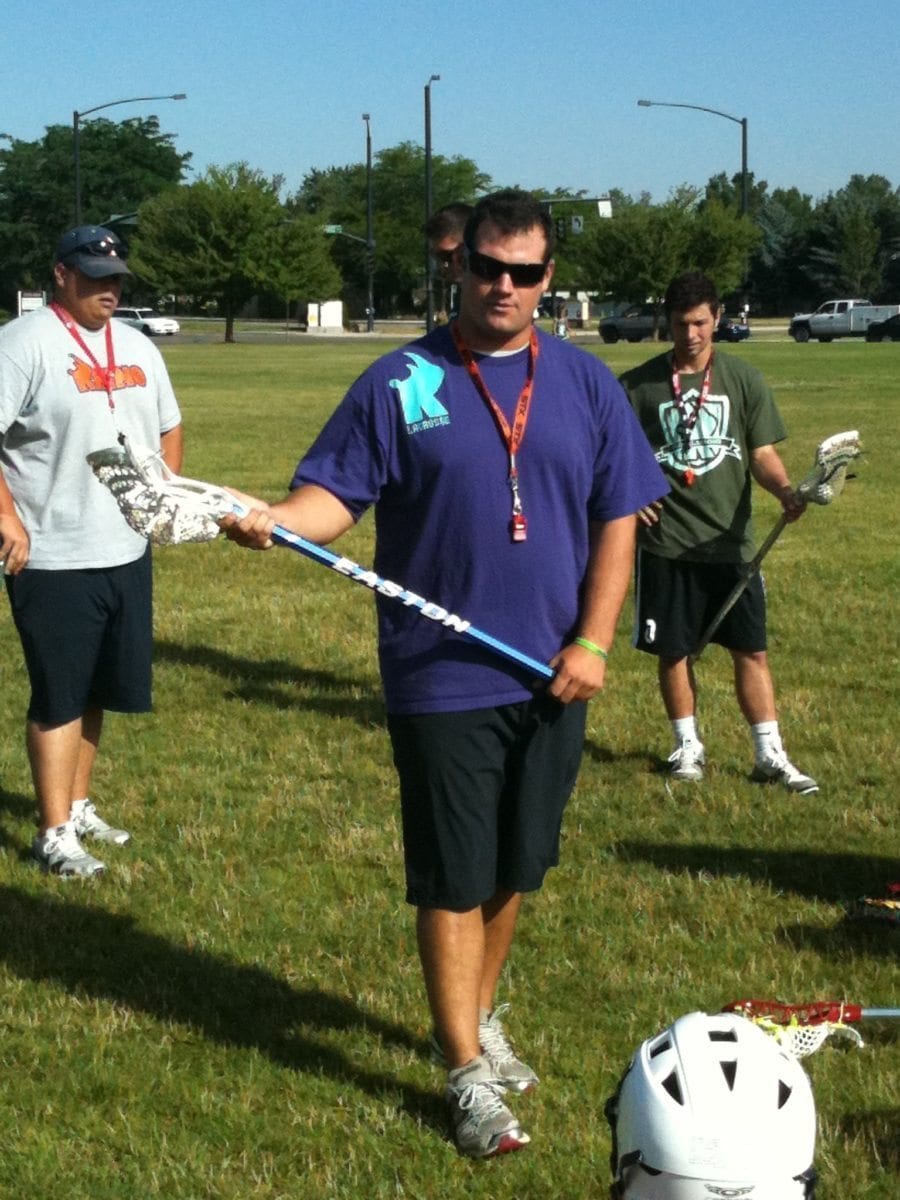 In the last couple of weeks I've emphasized how Rhino Lacrosse Academies ask a lot of their campers but also give a lot back in return. Today I want to talk a little more about that.
Each day at Rhino Lacrosse Camps we've had a Camper of the Day Award that went out to the best and most hardworking camper from that day. The coaches are always watching and helping the campers and whoever works to show they are really receiving the knowledge and improving their game gets a little gift.
The Camper of the Day today was Logan, he's going to be a senior in high school and set the bar high for himself today. But he also received a special gift from the Coaches.
I had the pleasure of being able to help out with drills again today, leading the ground ball station.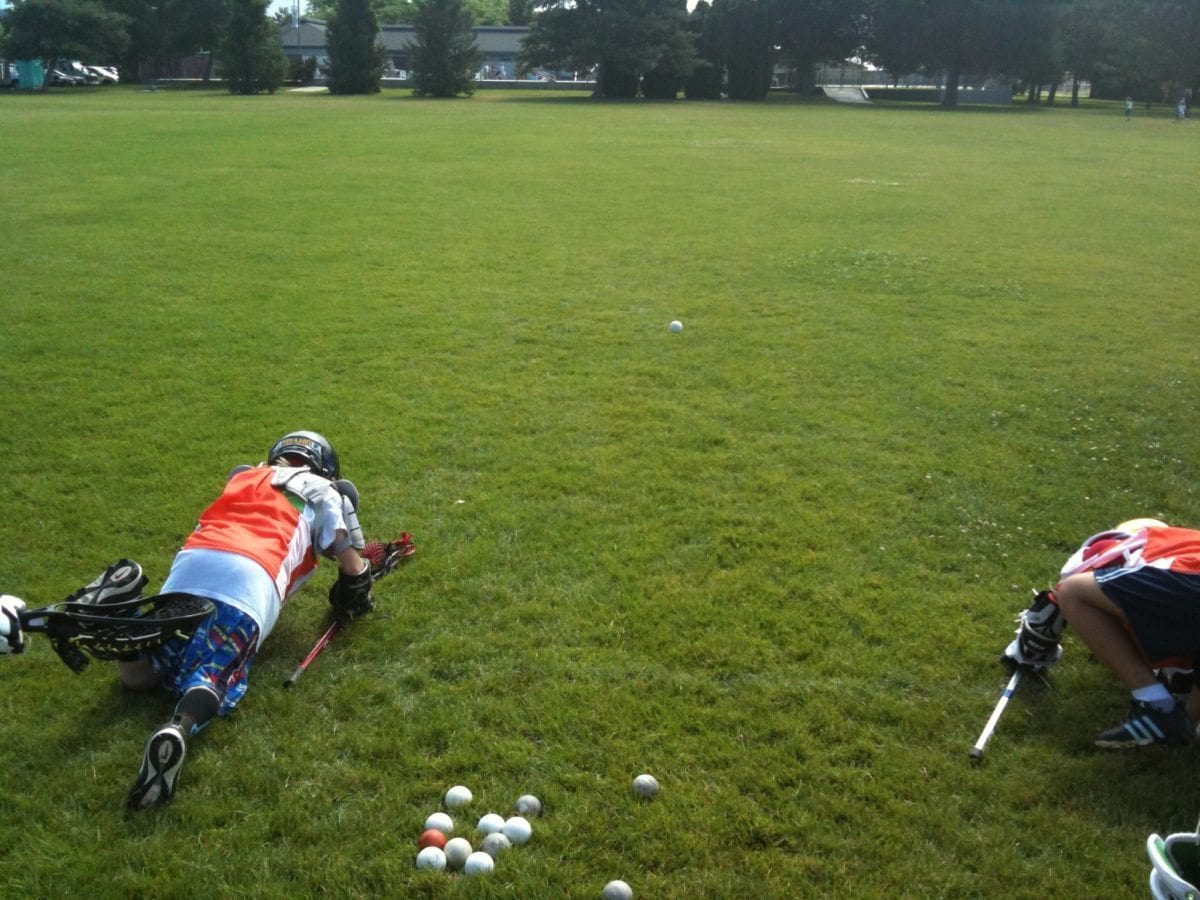 As always, Rhino and the other coaches sent out a challenge to the campers to put in as much 'hard stinkin' work' as they could this week, especially at the stations. With that in mind, RP and I threw a new drill at the campers. A lot of touches and exercise for these young laxers. Check it out!
Speaking of ground balls and hard work, here's Ryan talking about his childhood lacrosse idol, Gary Gait:
One of the significant things you might notice about scenarios like ground balls and man/ball situations at Rhino Camps is that they emphasize finesse over brute strength. I like that a lot. There are many people in emerging lacrosse communities who focus too much on bodying up and getting the big hit. At Rhino Camps, they work on each and every fundamental aspect of our sport, the nuances of the game, things that will really help to improve a player's game and elevate them to the next level.
Boise is a wonderful camp to be able to be a part of for many reasons. The obvious that it is LAS HQ, but also because I was in a lot of these campers' shoes myself years ago when I went through high school in Boise, ID. To see that major stars and minds of the game are bringing their knowledge to places like Boise, Bend and even Flagstaff (next week) is a great thing and really shines a light on the idea of 'growing the game'. Heard that phrase before, have ya?
Gems of the day? There are just so many gems in the Gem State, it's hard to choose.
Wish happy birthday to Coach Fritts! Turned the big 2-1 today, gosh he is old…
Come back tomorrow to check out Day 2 of Rhino Lacrosse Camp in Boise!