Sadly, the Rhino Summer Academies have come to an end.
On the bright side though, it has been one incredible summer!
The Rhino Road Crew and I have experienced the Grand Canyon, Yellowstone National Park, driving around 75 hours and of course lots of lacrosse. I hope that we've taught each camper many more skills than they used to know, because I know I have learned and grown to be a better lacrosse player through this experience.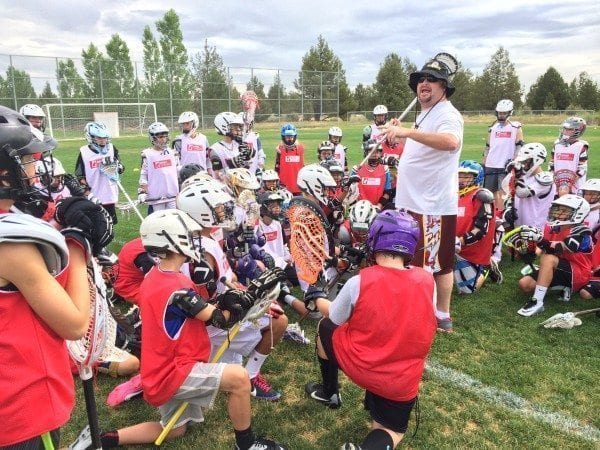 The final stop to the Rhino Road Trip was in Bend, Oregon and coincidentally, was the stop that I was looking forward to the most.
I am an Oregon native, so I knew better than anyone how unpredictable and sporadic the weather could be. With this comes some of the most beautiful weather I've seen in my life, but, unfortunately, we came on the wrong week.
We got stuck in some of the worst summer storms I've experienced in my life, and as we all know, lightning equals no lacrosse.
Even though we had a few lightning delays throughout the week, these campers made the most of it and accomplished much more than I thought was possible.
At the end of the week I realized that this was due to all of the players' attitudes and love for the game. These kids truly appreciated being out on the field and were grateful to have the opportunity to play this game. Since these campers obviously had a dedicated relationship to lacrosse, they were able to make the most out of each session even during the time periods when we couldn't play due to lightning.
I'd expect most campers to goof off or even possibly go home if there was lightning, but these kids took their pads off and used this time to talk about lacrosse and question many of the coaches about their knowledge of the game in order to truly get better.
Even though I was truly impressed by these players' dedication to the game during the lightning breaks, the Rhino Academy is still a lacrosse camp and we were still able to play lacrosse for a vast majority of the time.
I personally haven't seen any central Oregon high school lacrosse since I was in high school, which was about four years ago, so I didn't really know what to expect skills wise. My expectations were blown out of the water though, and I'm not just saying that.
I've always heard stories of "Growing the Game", but central Oregon was my personal real life success story that happened right in my own state. I was able to witness the skill level grow exponentially in this small region, and there is no greater feeling. Being inspired from the growth of the game, I was fired up to end the Rhino Academy summer Road Trip up strong.
We had a very strong staff for the Bend Academy. Besides the Road Crew and Ryan Powell, we were lucky enough to be alongside Mikey Powell, brother of Ryan Powell, and Brian Dougherty, one of the best goaltenders in the history of lacrosse. With this impressive staff and amazing group of campers, we were able to knock this academy out of the park.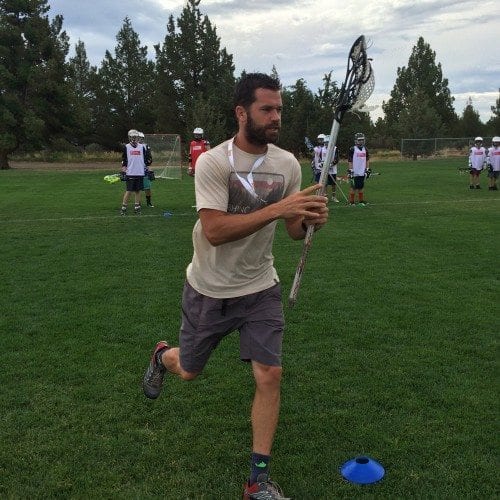 As my summer comes to an end, I would like to thank all of the Rhino lacrosse community for one of the most amazing experiences of my life.
I met so many wonderful people from staff members to campers, and learned more about this ever growing support than I thought imaginable.
I would also like to give a LaxAllStars shout out to Fish, our stick trick contest winner in Bend, Oregon.