This weekend, the city of San Francisco hosted an NCAA Div 1 fall ball lacrosse scrimmage between Harvard and 2011 NCAA semifinalists, Denver, at the historic Kezar Stadium. Fleet week activities were in full swing as the Blue Angels flew in formation over the stadium. All proceeds from the event went to the Bay Area Youth Sports Foundation.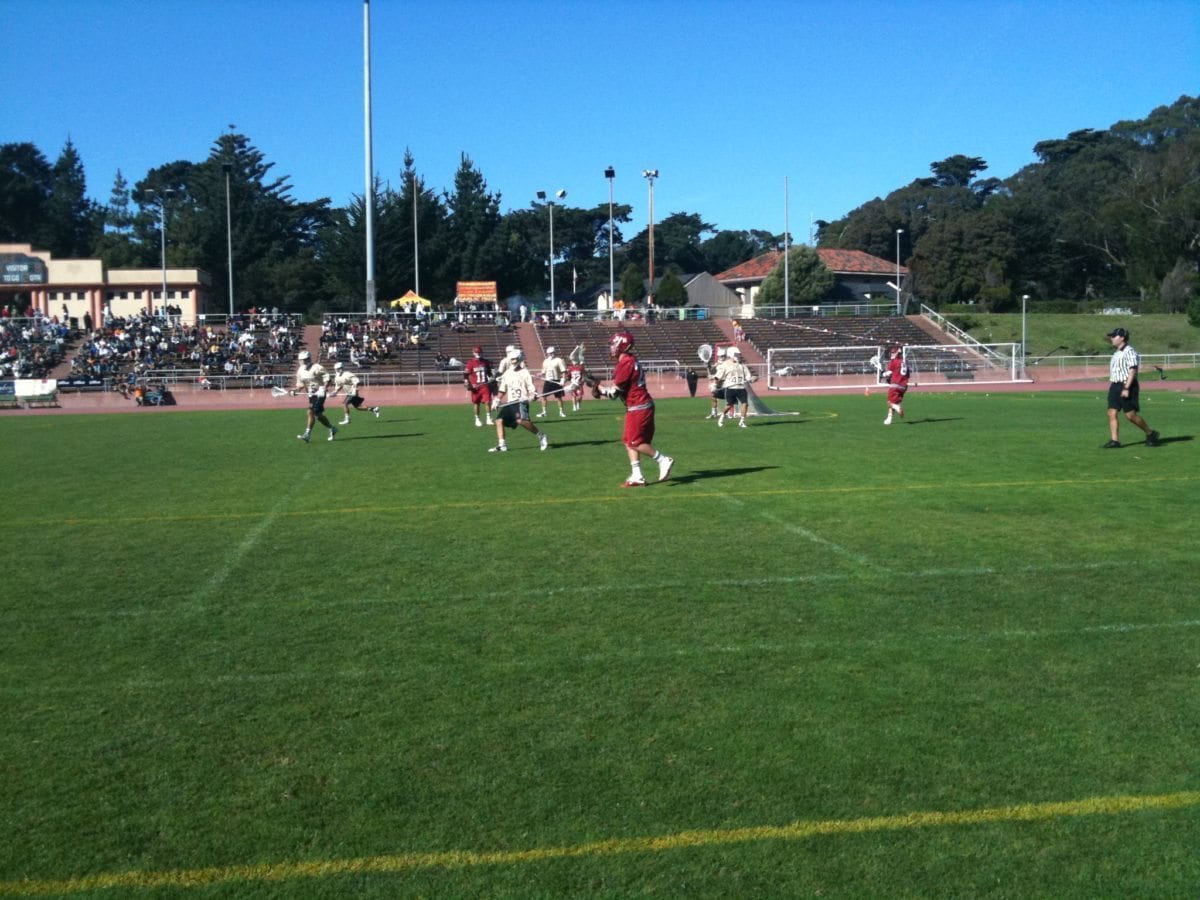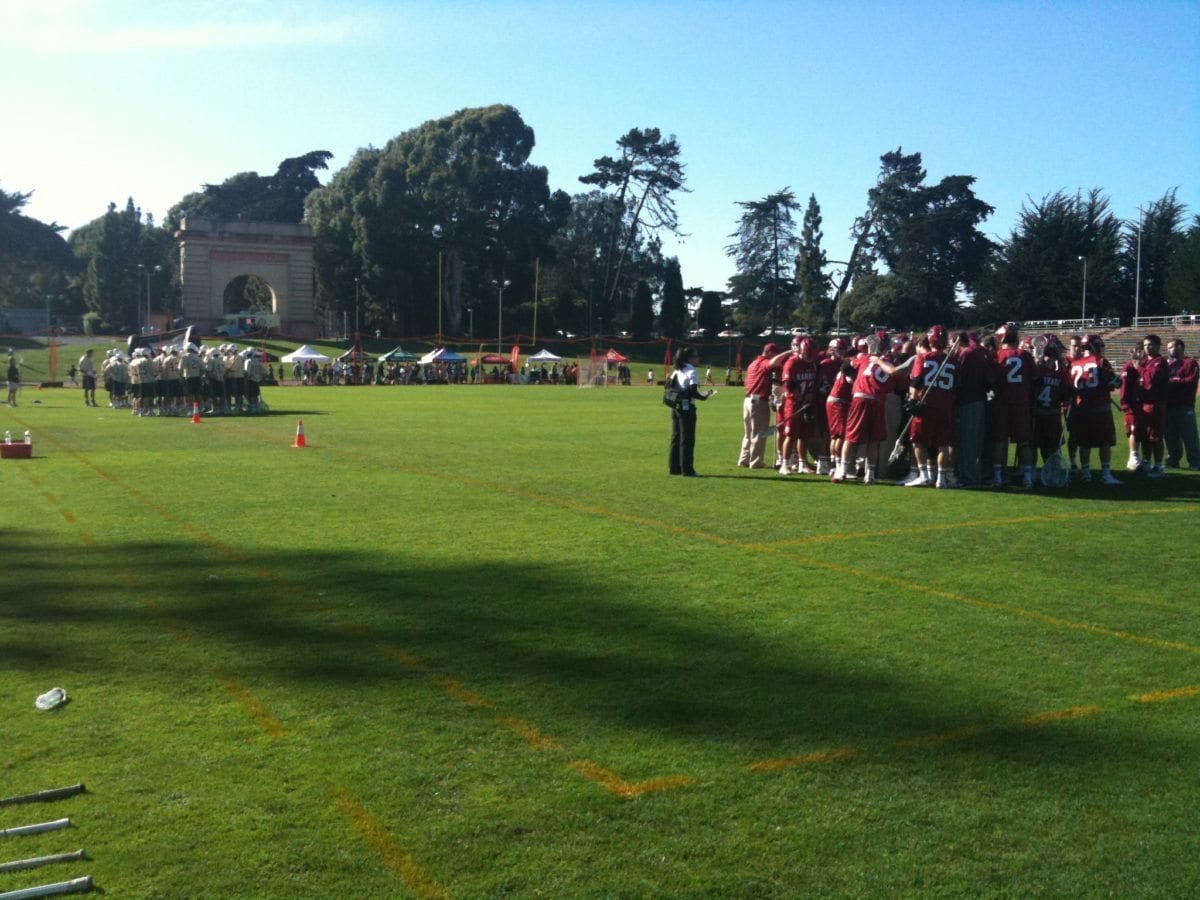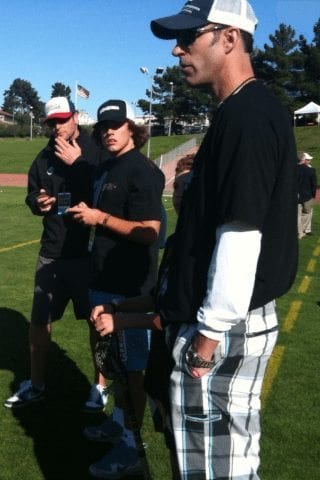 It seemed like everyone involved with lacrosse in Northern California was there. It was like a 2 hour reunion of people I've either played with or coached at some level.
This year, the San Francisco Fall Classic asked Maverik Lacrosse and All West Lacrosse, the largest lacrosse camp program in Northern California, to run a youth clinic before the game. Founder and former San Francisco Dragon, Matt Ogelsby, and All West coach, North Carolina standout, current Denver Outlaw, and Maverik Lacrosse personality, Billy "Benz" Bitter were there alongside players from Denver and Harvard to Grow the Game and help the youth of the Bay Area with their stick skills.
Meanwhile, the rest of the All West Staff, myself included, was over at the Beach Chalet fields running a practice for All West's travel team, the All West Elite. These U13 and U15 players are truly the cream of the Bay Area crop coming from as far South as San Jose and as far North as Sacramento. I met a handful of these little guys coaching All West's signature camp, "Little Incredibles," so it was nice to get to see some of the players from my 2011 LI championship team, Team How I Met Your Mother. Tryouts for the 2012 teams are in January, and I can't wait to start working with these talented kids again. They have a full summer schedule of travel and tournaments, including going to the East Coast. If you're in grades 5-9 in Northern California, this IS how you want to spend your off season.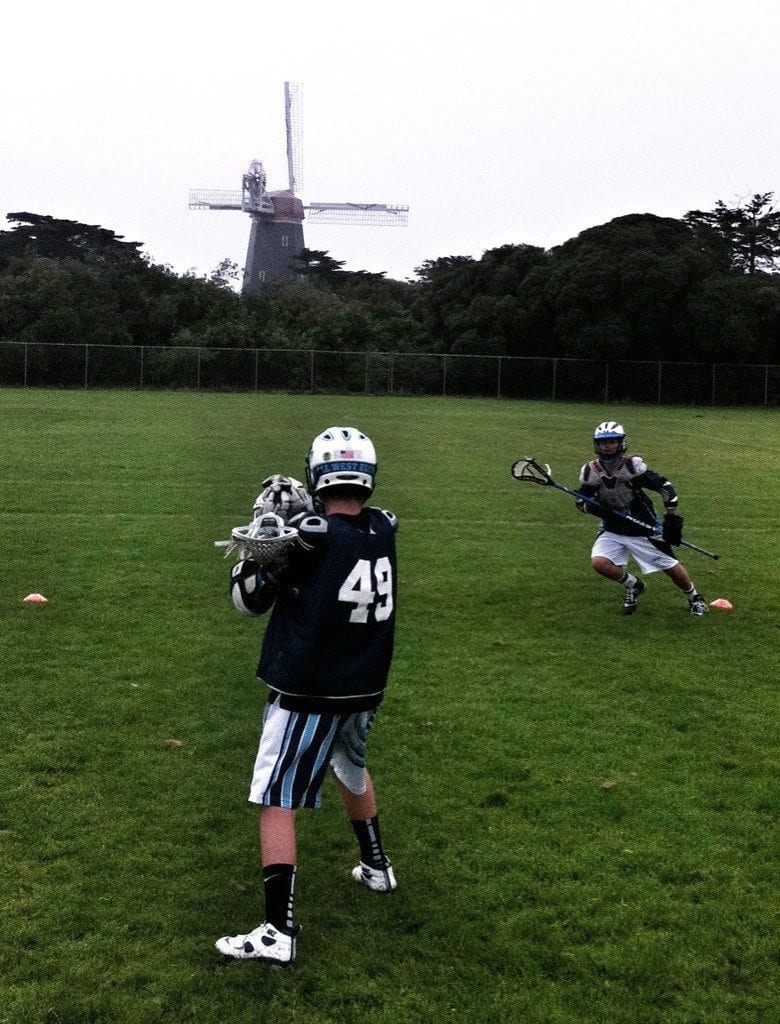 After watching 12-year-olds demolish 25 pizzas, we started heading over to the game at Kezar. Harvard ended up coming out on top in a big way despite both teams looking pretty polished. The scoreboard was messed up after the half, but I think the final was somewhere in the vicinity of 19-10 in Harvard's favor (they played 5 quarters). At the end of the day, the only winner was lacrosse in the Bay area.
And it was a veritable mob scene of vendors and gear: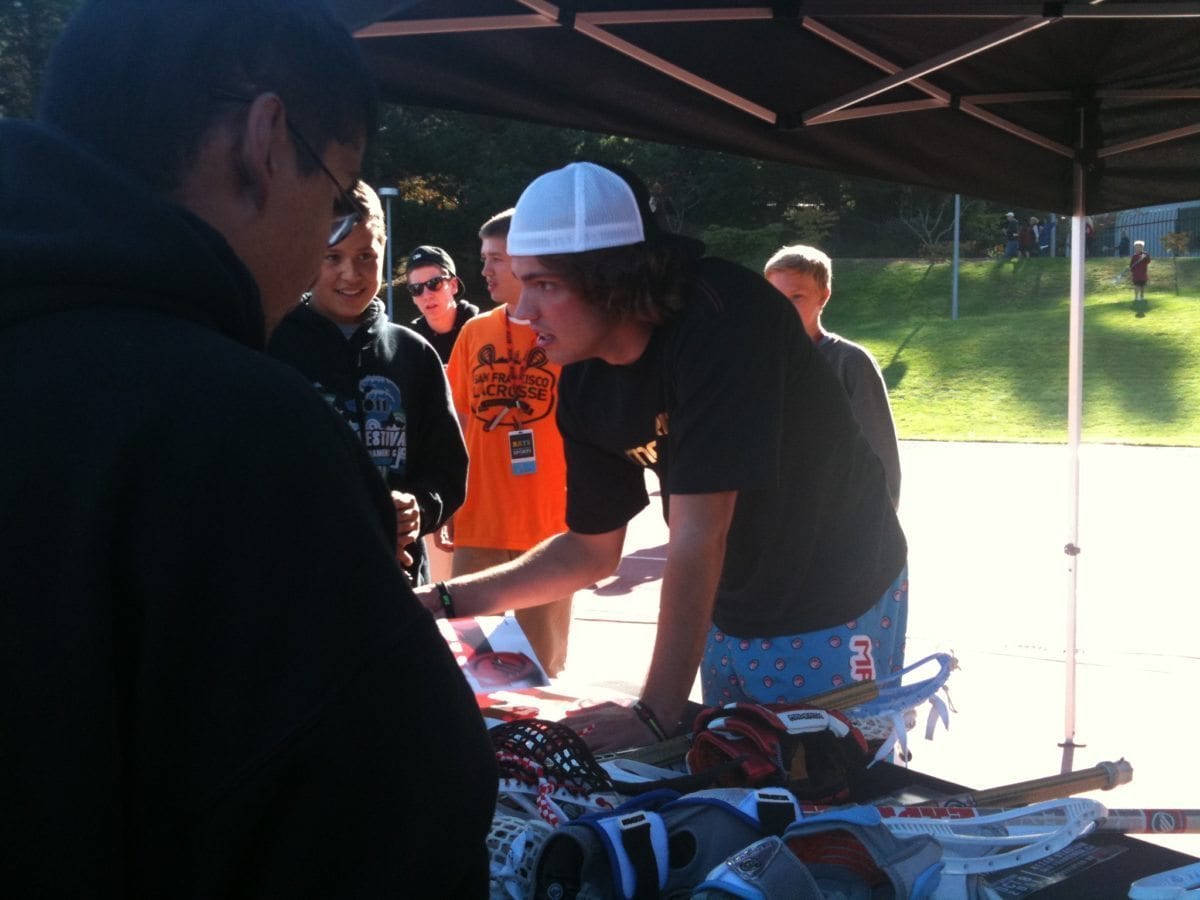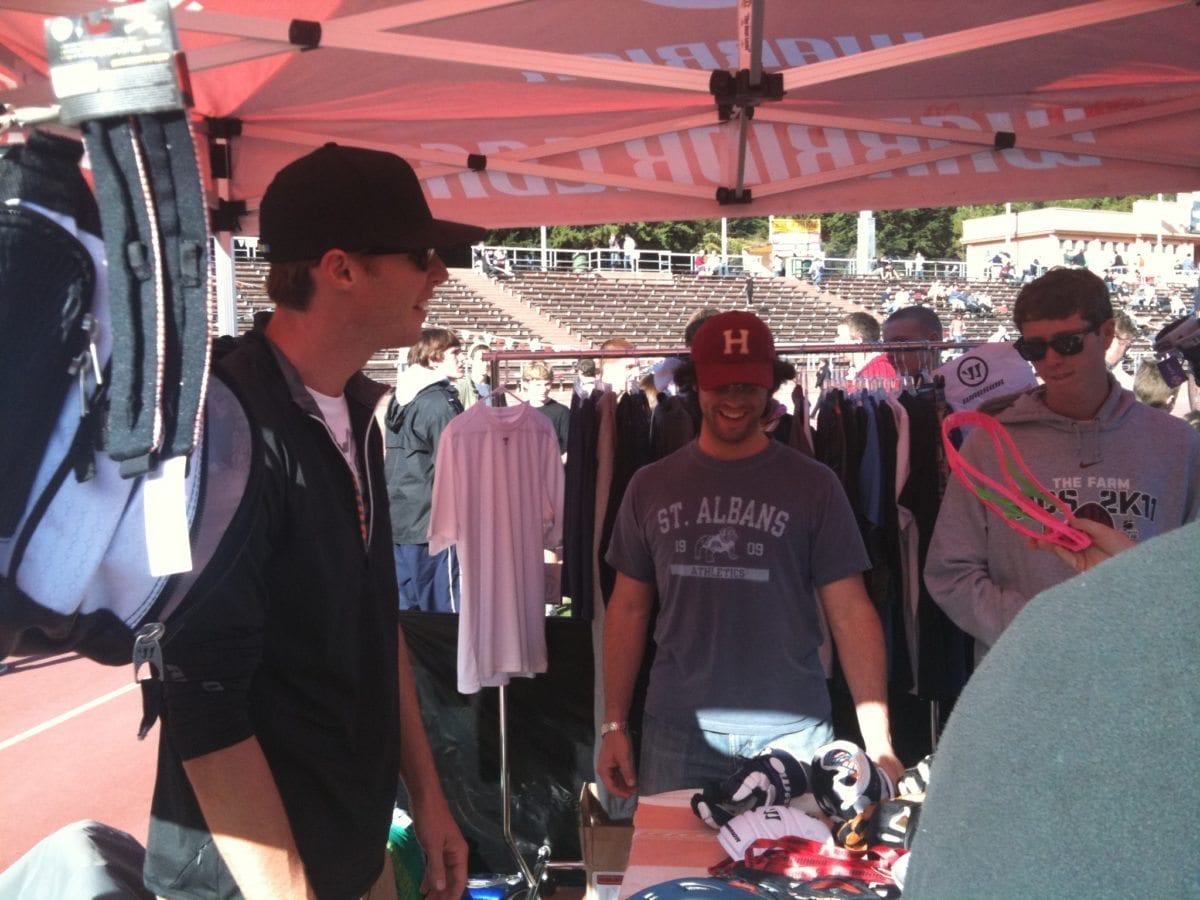 Overall it was a great day for SF lax, and it's always nice to see some of the best play right in your backyard.