[jnews_element_splitnav compatible_column_notice="" menu="32451,44851″]
Over the years, we have established OEM manufacturing partnerships to suit the needs of our clients so they may focus on product development exclusively. Our clients have ranged from Adidas Lacrosse, for two years during its relaunch into the sport to fresh upstarts based out of basements. Budgets have varied, but our customer service has not – we can be your source for materials to create just about anything!
The Future of Manufacturing
Businesses we work with want end-products to be 'Instagramable', and conversely that means any noticeable flaws are susceptible. We strongly believe that a product's success is – and will be for the foreseeable future (let's say the next 100 years) – dictated by the following circumstances:
1. Sourcing of the right material(s)
2. Design, design, design
3. Go-to market strategy
Even the most efficiently manufactured product won't be successful unless it is designed to the user's liking, and then of course, it must be marketed the right way. This takes time and often times, even iterations of a product line.
This is the future, folks. There's nothing more important for a supplier or manufacturing parter to consider at this time in business than the internal protocol for minimum order quantities!
Established Supply Network
That's why we've built a network of reliable OEM manufacturers who are a ready, willing, and able to deliver even the most limited quantities of product on-demand.
We guide this process for top lacrosse companies and sports brands looking for a competitive edge.
USA Manufacturers
Our North Carolina-based materials partner has been in business for over 30 years and offers any special material a designer can fathom.
Our Salt Lake City-based plastics and mold manufacturing partner has been operating for over 100 years. Tap into the knowledge and wisdom of the design engineers to bring your next sports project to life!
[jnews_element_header compatible_column_notice="" header_type="heading_5″ first_title="Contact us to get started!"]
Oops! We could not locate your form.
[jnews_element_header compatible_column_notice="" header_icon="fa fa-bullseye" header_type="heading_6″ first_title="LAS for Business"]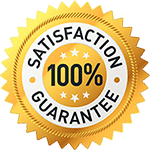 [jnews_post_share compatible_column_notice="" share_style="top_share" show_share="" show_view=""]