A trip to Play-It-Again Sports is never a bad idea.  You can find used sports gear for super cheap, and at the very least you'll find something for a Halloween costume.  Need a white hockey jersey and a hockey stick because you're going as a Hanson from Slap Shot?  No problem.  Are you going as Forrest Whitaker's character from Fast Times at Ridgmont High?  Well I'm sure you can find a football helmet, and maybe even a red track suit!
You can also find lacrosse equipement at a lot of P-I-A Sports locations, and reader Bill Mensch recently did just that!  The two heads he  found are from the offset era for sure, and the fact that they are Warrior heads means they aren't super Old School or anything, but at the same time I haven't seen these heads for YEARS!
We're pretty sure that the black head with traditional is a Warrior Predator, while the white head is a Warrior Cobra.  The string job on the Cobra is pretty interesting too as it uses monster mesh, looping shooting strings and leather runners up each side.  The sidewall stringing is also pretty bizarre and deserves a closer look.
Did anyone out there in LAS-ville use these heads back in the day?  Does anyone have one laying around the garage?  Can anyone explain the benefits of that string job on the Cobra?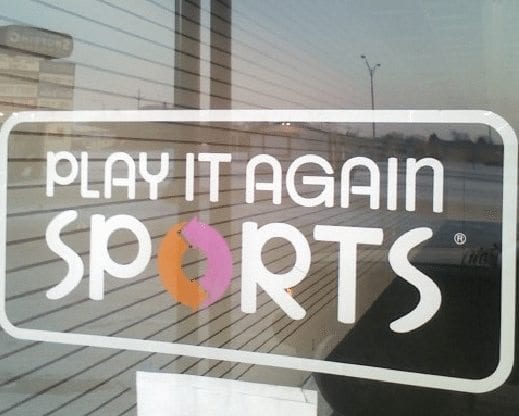 Main photo courtesy Abram Sauer Online