Editor's note: What follows is a guest post from BKFootball.com, a website dedicated to football at Bishop Kelly High School in Boise, Idaho. The site recently featured a cool story about the Bishop Kelly lacrosse team honoring football heritage. Old school meets new!
_____________________________________________________________________________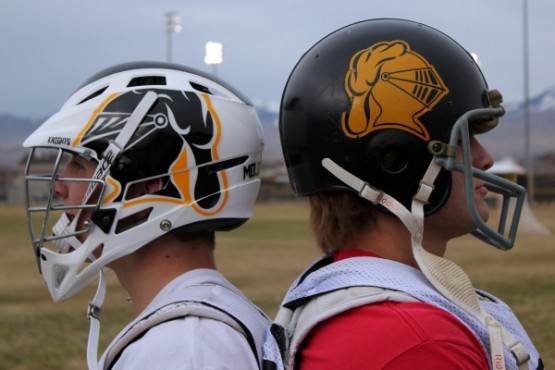 Knights Lacrosse Honors Football Tradition with New Helmet Design
New Season New Look
The two-time state champion BK boys lacrosse program has a new look for the 2012 season, and it has a distinct influence from BK football of the late 1970's. The lacrosse team, coming off a state title in 2011, decided to pay respect to another helmet-clad BK sports team and chose the "Knighthead" look from an earlier era.
The result is striking, as the vendor (ZimaGear) devised a modern treatment of the 35+ year old symbol.
"We're always looking to do something new, different, and fun with our program," said Head Coach Blake Gaudet, who is entering his 6th season at the helm. "This was a great way to honor the past and incorporate a cool look into our own style. The players and coaches like it, and I know the alumni and our head football coach will like it."
Why the Knighthead?
Former BK head football coach Ken Krahn introduced the Knighthead emblem on team helmets back in the day. They were worn for three seasons, 1976 through 1978.

The 1977 team's perfect 10-0 regular season record was the first time in BK history that a football team had more than nine wins.  And then the 1978 team repeated with 10 wins as well, assuring the Knighthead design of iconic status in BK history.
"Innovation in design is part of the lacrosse culture," added BK assistant Jeff Brunelle, who had the idea to stylize the Knighthead after seeing it on an old BK football helmet.  "The old time BK athletes of the past deserve to be honored with a 'retro' look, so consider this our homage to the old school. I know one guy who was 20-3 in games he started wearing the Knighthead design on his football helmet back then, so it is a proven winner."
The Way of Lacrosse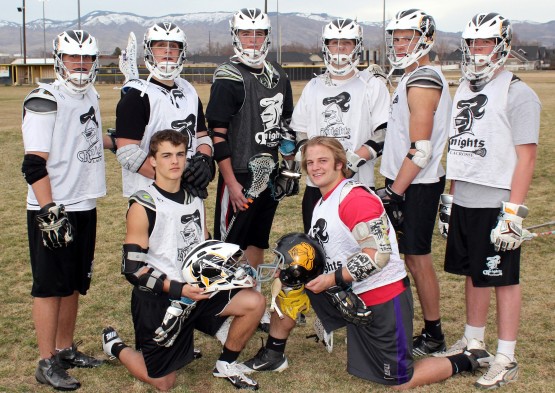 Lacrosse continues to attract more BK student-athletes than any other sport at the participation-heavy school. Once again in 2012 the girls and boys programs have nearly 100 full-time engaged players as they prepare for a full schedule of  nearly 20 games on each schedule.  Both teams traveled out of state for preseason tournaments, the girls to Salt Lake for four games and the boys to Las Vegas for a number of JV and varsity contests.  The girls program has won the State Championship a total of four times; 2006; 2009; 2010; and 2011. The boys own State Championships from 2002 and 2011.
Special thanks to BKFootball.com for stopping by and sharing this story with LAS! Be sure to check out our whole archive of Old School posts. And for more Idaho lacrosse coverage, visit Idaho Lax Reporter!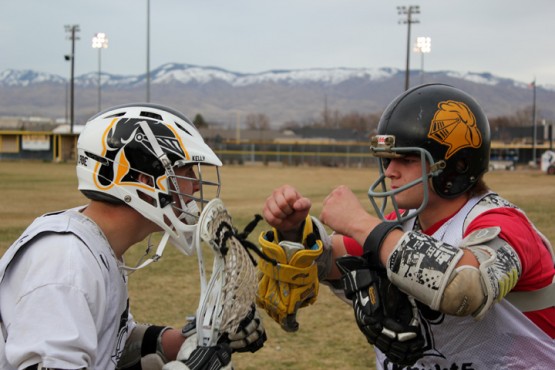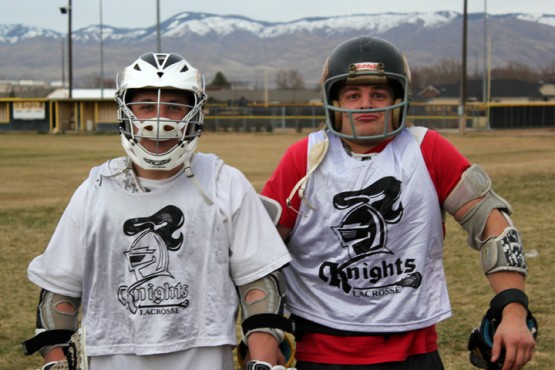 Is your program honoring its old school heritage? Tell us your story in the comments section or drop us a line at info@lacrosseallstars.com. We'd love to hear about it!