Fact: The SISU Mouth Guard is the lightest, thinnest, and most comfortable mouth guard available today. They empower athletes to talk normally, breathe naturally and stay hydrated during a game. That's why SISU, a proud sponsor of LaxAllStars.com, has gained serious traction in every market its entered since launching in 2012.
Your mouthguard doesn't have to be a mouthful. Talk, breathe, and drink while using a thinner, stronger mouthguard.

A member of the prestigious Inc. 5000, SISU exemplifies a new era of innovative USA-based sporting goods manufacturers dedicated to superior product development. Dr. Jan Akervall, the company's lead scientist, and his team recently launched SISU NextGen, the most powerful mouthguard they've ever built.
The SISU NextGen is made with a non-compressible thermo-polymer that's engineered to withstand even more impact. Its re-designed perforation pattern and a bigger bite pad provide better mold-ability.
Without further ado, we present to you the…
SISU Mouth Guard Shopping Guide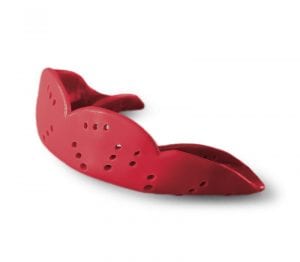 Designed for All Sports
$35,000 full dental warranty (1 year)
Ages 11+
BPA, Latex, PVC, Phthalate free
FDA Compliant
Made in the USA