Editor's Note: Dylan Bassham keeping us filled in on what's goin' on with the Chinese National Team and their first trip to the World Lacrosse Championship. Don't miss this great piece Dylan wrote for us a while back highlighting the Chinese lacrosse history as well as his connections to the game.
Headed to War
The past two days have been non-stop filled with lacrosse action. On the 10th, our day was consumed with preparation for the opening ceremony. The FIL put on a great display of all 38 countries participating and made every team proud to represent where they're from.
Following the ceremonies, the Chinese players studied the USA vs. Canada game and hoped to learn from the world's best players.
The next day, China Lacrosse had the first game in the entire tournament other than USA vs. Canada at 8 am against a very fundamental and more experienced Dutch national team on ESPN 3. The game finished with a score of Netherlands-19, China-4. If you were not able to catch it live, go on to ESPN 3 and all of the games are saved in the replay section.
Our defense held strong in the first quarter, led by Colby College goalie Harrison Zhu. He ended up with 24 saves. Without him, the game could have been even uglier than it already was. Our clearing was our biggest problem.
Netherlands' high pressure ride forced our less experienced players to handle the ball. When we were able to get it on offense, our game plan was to slow the ball down. However, we would give up turnovers before we could even get a shot off. We must clear and possess the ball better if we hope to do better throughout the tournament.
Tyler Buchan made history when he scored the first goal for China Lacrosse from a very speedy left-to-left dodge that beat his defender and ultimately beat the goalie.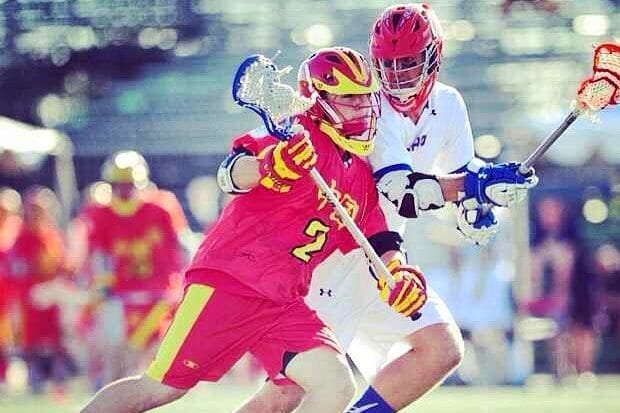 This was a wake up call for China Lacrosse and we hope and will do better throughout the FIL World Lacrosse Championships.
[mks_separator style="solid" height="4″]
Follow China throughout the entire 2014 World Games by reading Dylan's previous posts, "Battle Tested" "Coming Together as a Team" & "Day 1".