String League 2016 aka "Season 2" began with our judges calling for quality and functionality over unwarranted creativity. The result was a treasure trove of high level pockets, and talented stringers flooding the @stringleague Instagram page. Obviously we love it! The entries this year have already surpassed season 1 in therms of volume and quality, and there are still a couple days left to enter.
String League 2016 Entries… SO FAR!
Personally, I have been thoroughly impressed with what has come through the pipe this year. We have traditional wooden sticks sitting along side modern mesh pockets, and each of them stand on their own in terms of their quality and skill. We have also seen a return of the Hybrids. My firm originated the Mesh-X, so when I see younger stringers reworking mesh into a pocket it takes me back. Innovation has used mesh and traditional in ways we never would have imagined in the early 1990's, and it is great to see. Heck, it's downright inspiring!
The final days of the String League 2016 Open Entry will be the busiest. Countless Stringers rush to get their final entries in, and the @stringleague Instagram will be packed with talent. As we come to the end of our entry segment we wanted to layout the weeks to come. Here is an overview of the competitions, their judges, and of course the prizes.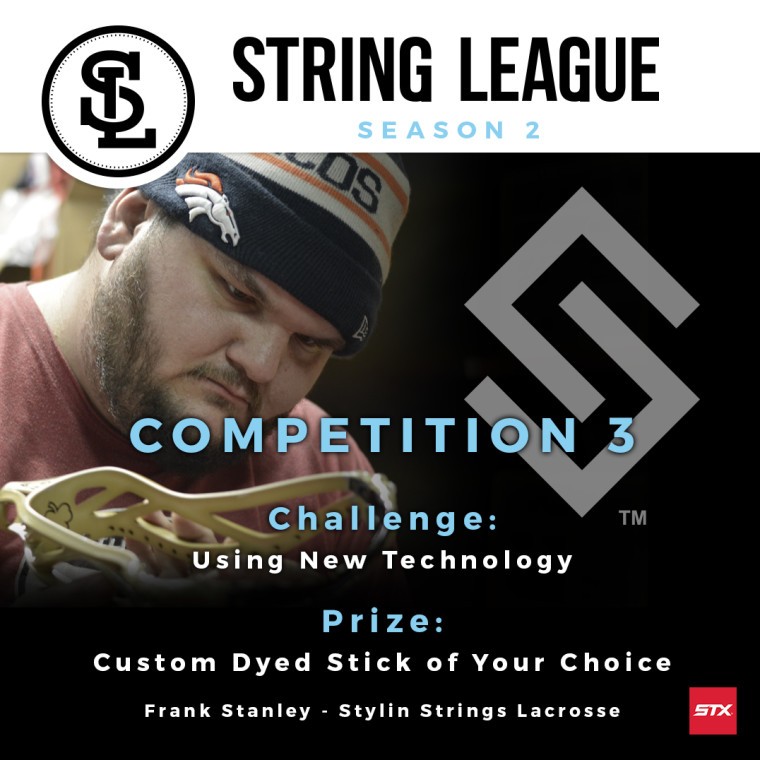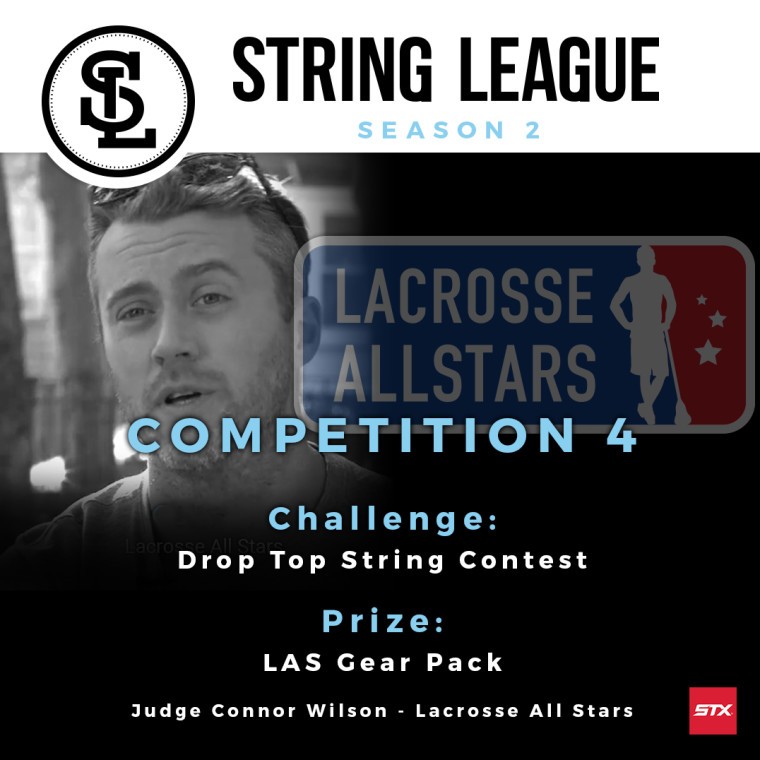 LaxAllstars.com is your home for all things String League Season 2!
Every Friday we will be posting the weekly competition, the leaderboards, and highlights from this year's competition. We have hundreds of entries to sort through, and from what we have seen so far, you all have brought your stringing game up to the next level.
Some people have had issues with their stuff not being re-posted and entered. Here are some tips to insure you get your pocket entered.
a. Make sure you post a video. No video = no entry. The video shows us that it was your pocket, and reduces fraudulent entries.
b. Double check that you are using the '#stringleague' when you enter. This needs to be on your video and any images you post.
c. If you believe you did all of this and you still have not seen your entry, just re-enter it, and double check all of the qualifications.
Still need to enter?
TO ENTER you will need to post the following using #stringleague on the old Instagram
Video of you stringing your stick – VERY important!
Picture of your pocket entry – must be same stick from video!
Open entry ends on February 16th at 5pm.
On Feb 18th the Final Five Contestants will be handpicked by our judges.
We encourage you to explain your pocket. Feel free to mention the brands you used.
Note: Having the most 'Likes' does not advance you to finals, but is considered.
Basic Rules:
No stealing other's work.
Trolls are going to be silenced!
Be nice and no fights.
Anyone found being out of hand will be disqualified.
Now you have a couple days left to enter… so get on it!