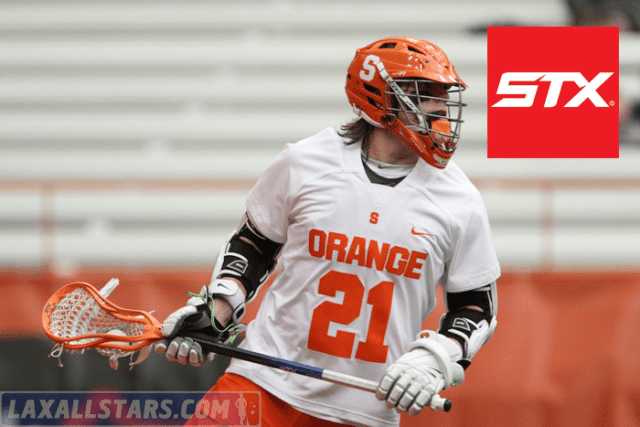 Former Syracuse University attackman Tim Desko has signed a one-year deal with lacrosse manufacturer STX.
Well known amongst young lacrosse enthusiasts as one of the most exciting college players to watch in 2012, Dekso finished his collegiate carrer with 85 total point. His knack for scoring goals behind-the-back and between-the-legs goals led to many appearances on ESPN's SportsCenter Top 10 during his storied career as the coach's son at Syracuse.
https://www.youtube.com/watch?v=zOEeTpCM8_s
Desko will fill the roles of endorsed athlete, product tester and sales liaison for STX Lacrosse equipment. Desko will also compete for Team STX in the LXM PRO circuit, alongside other sponsored STX athletes Kyle Harrison, Sam Bradman, Matt Russell and Max Ritz.
Xander Ritz, current player and LXM PRO CEO was quoted saying "We couldn't be more excited to have Tim join the LXM Tour and Team STX in 2013. Both his style of play on the field and his energy for growing the game and working with kids make him a perfect fit for everything we're about."
According to STX marketing manager Greg Tate, Desko's sales role will focus on growing the STX brand within the Southeastern United States. Meanwhile, Tim's marketability as a lacrosse all star is sure to help drive equipment sales worldwide.
Tim Desko's style of play is an important aspect of lacrosse that makes it so compelling to young athletes in non-traditional areas. It's a sport in which one player's creativity can outmatch an opposing team's strategy 98% percent of the time, and, as we've all come to recognize, kids are catching on.
I can't wait to see how STX markets Tim Desko's BTB sharp-shooting skills to sell lacrosse equipment in 2013.