This Sunday's Lacrosse Drop is jam-packed with excellent lacrosse photos, stories, videos and more, so jump on in and enjoy the ten-man ride…
Kyle Harrison goes BTB in Vegas
A little spin move, some acceleration and a whole lot of nastiness join up to create this stellar behind the back goal from the LXM 702 event:
https://youtu.be/foqOzL-Wr0M
The goal was unreal, but the celebration? We may have to work with Kyle on his dance moves…
Fox Loves Lacrosse Ball
This Fox loves playing with this orange lacrosse, almost as much as this Bulldog Puppy loves playing with a yellow lacrosse ball. Animals love lacrosse. Duh!
The Brokenest Stick
I've never seen one stick break in more place in once than this Reebok head did on Saturday. It literally broke in at least seven different places on one check. 46 degrees out will do that to you.
Thanks to Chris Tiernan for breaking this stick.
Boston Box Lacrosse – Megamen Vs Blazers
The box lacrosse playing crew here in NYC are jealous of these guys because they get to play on turf. We play on concrete, and now our knees hurt. Well, my knee hurts.
It's COLD, Who Care?
Great photo from Honza Barák!
Elite Smaller Colleges Struggle To Cover Aid
College and university endowments have recovered most of the losses they sustained during the recession, now that the economy has begun to grow. Yet as this year's high school seniors begin to fill out applications and aid forms, a number of prestigious smaller colleges are straining to meet students' financial needs. To bridge the gap, some colleges have begun revising their financial aid formulas, raising concerns about how campus diversity — both economic and racial — might be affected… for more check out the full NY Times article by Richard Pérez Peña.
Great find by Dennis Hudson.
Got an old broken TV? Break it more.
https://youtu.be/XdGNTdzqf9I
Great stuff from Jeff Melnik.
Box Lacrosse Spreading In Australia
The Caufield LC put up this photo on Facebook. Victoria!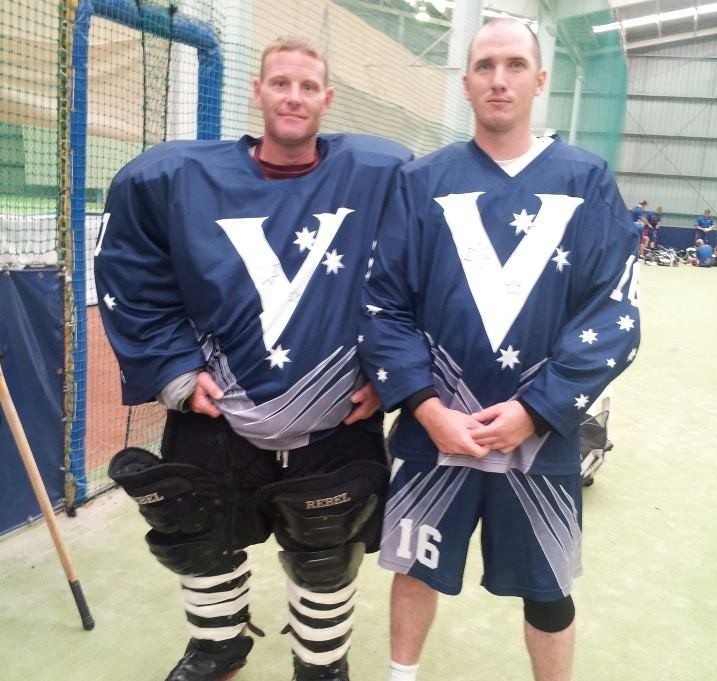 Slovakia Tricksters Lacrosse – #GTG
Quit Lacrosse, Take Up MMA
The more I play box, the more I can see the argument for fighting being legal. I still don't agree with the concept, but I can see the rationale. This, however, escapes all rational thought:
https://youtu.be/pG3GOQC7WDs
Lots of cheap shots, lots of third man in action, and not a lot to be proud of. As a sport, we can be better.
Central Bucks East Gives Back To Community
For years the Central Bucks East High School boys' Lacrosse team has served the community in many ways. The Extraman Service Group (EMO), headed by Coach Rich Garcia and a board of Varsity and Jr. Varsity Lacrosse players volunteer to help service organizations in our community.
CB East Team members Sr. David Iatrola, Sr. Anthony Casselli and Jr. Matt Schmidt collect relief supplies for Staten Island.
In the past, the EMO has volunteered to help organizations such as The Breathing Room Foundation, Habitat for Humanity, The Brain Injury Association of PA, The Travis Manion Foundation and many others others. This month the team participated in three EMO community service events to help those in need… see the full story at Phillylacrosse.com.
Inner City Lacrosse in CT on NBC News
Click the photo below to see the full video:
Thanks to John Wilson for that find!
Adrian Now Has TWO Former Players in the NLL
NCAA DIII Adrian College is a hot program on the rise. They won the Midwest Conference last year and then lost a tough OT game to Denison in the first round if the NCAAs. With Tyler Tanguay already in the league, Mitch Barnard signing with Buffalo for the season gives the Bulldogs two guys in the pros now. Expect more good things to come out of this Michigan based program.