Lots of great lacrosse (and life) stories, all crammed into another Sunday Lacrosse Drop, to make your surfing a breeze.
You Know EXACTLY What Happens Next…
Yup, kid got lacrosse. Stick with it, new lacrosse players. You'll get it!
More Hawai'i, Please
I don't want the Hawai'i coverage to stop, and the players don't want to be away for another 350 days. It's a tough life. Don't forget to meet the FIRST D1 Player From Hawai'i either.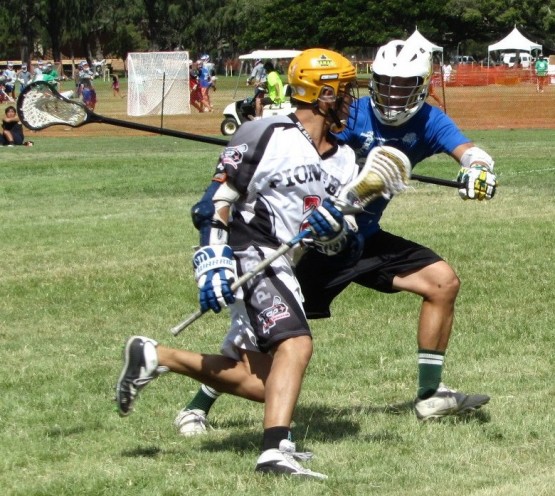 Welcome to the CAC: SVU Adds DIII Lacrosse
Southern Virginia University has made the move to the CAC (NCAA D3) and will be promoting their men's club lacrosse team to varsity NCAA status, beginning with the 2014 season. The first couple of years for SVU are almost guaranteed to be rough, as both Salisbury and Stevenson occupy the top spots in the CAC, but there is definitely some potential at SVU.
BYU has seen a ton of success in the last few years over in the MCLA, and like BYU, SVU is a Latter Day Saints-based school. If SVU can draw kids like Ted Ferrin, the Houghtons, Tyler Sabey, Britton Cone, or Elliot Grow to Virginia with the draw of NCAA lacrosse, they might not beat Stevenson or Salisbury, but they will definitely compete, perhaps quickly. For more, check out a post on Utah Lacrosse News.
Netherlands Vs. Ireland 2012 Euros
It's good International Lacrosse… watch it!
2014 FIL World Championships Promo: Denver
Hurricane Sandy Relief Efforts Continue
A number of lacrosse companies have stepped up and created pieces of apparel to benefit the victims of Hurricane Sandy, the Red Cross, the Jersey Shore and more. We showed you Pro Athletics' Hot Bed Shorts, as well as UnCommon Fit's Jersey Board Shorts. Now we have a Lacrosse.com and STX effort, of the T-shirt variety.
New Logos For Uganda and Jamaica
Enigma ThinkTank is doing big stuff for some emerging international lacrosse programs in Uganda and Jamaica. We get the feeling these new banner logos are only the beginning!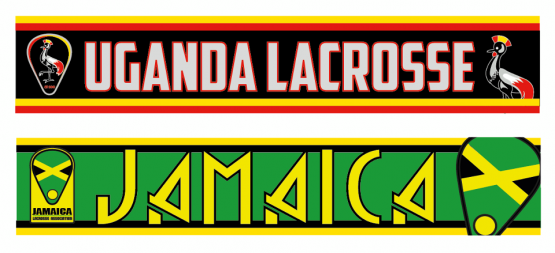 Matt Gibson Can Pop Up… Anywhere!
I remember playing in the Glastonbury Tournament (CT) a bunch of years back and getting burned by some kid for a goal. One of my teammates said, "don't worry, that was Billy Bitter". My original thought was, "who the heck is Billy Bitter?" After he dropped a couple more goals on us, I said, "so THAT's Billy Bitter".
I get the feeling that a lot of people are having that same experience this year with Matt Gibson. Sure, Gibby's got his own bit of renown going right now, but I still think he's just on the cusp of total notoriety… if he keeps popping up at club tournaments across the country, it might happen even sooner.
Canadian Halloween at the Hill Academy
Does Canada celebrate Halloween on a different day than us? I don't think so, but there is always Canadian Thanksgiving, so one has to be sure.
UConn Alumni Game Video
Smell Better, Raise Team Funds
The people behind Odor Balance are excited about their new promotion, and we think parents and players will like it as well. OdorBalance, the Baltimore-based company whose products tackle the toughest sports-gear & apparel odor problems, announced an innovative turn-key fundraising program that will eliminate door-to-door sales and the collection of cash. Here's how it works:
OdorBalance takes the orders online, processes credit card purchases, and ships the orders free when a promotional team code is used during the purchase of OdorBalance products. Then, at the end of the sales period, OdorBalance cuts a check to teams for 20 percent of the total sales and ships the products direct to the team administrator for distribution.
"We are confident that anyone in charge of raising funds will love our program, since it is easy to use with no cost up front."
– Drew Westervelt, co-founder of OdorBalance®, LLC, and attackman for the 2012 Major League Lacrosse champions, the Chesapeake Bayhawks.
I'm a big supporter of Odor Balance for ONE BIG REASON: the product allows for old equipment to be used over and over, and that helps to Grow The Game! I also happen to think Drew Westervelt is a stand up guy.
Michigan's 2013 Schedule Is Up
MGoBlue, it's the place for most things Michigan.
113 Days Documentary
Here is a teaser for 113 Days, which follows the Stonehill Women's team. Looks good.
Buy 1, Get 1 Presale in The Lacrosse Shop!
And last but not least, we turn our attention to the Buy One, Get One Free Presale in our online store, The Lacrosse Shop. We've got new shorts, socks and beanies listed at fantastic prices, and the best part is when you buy one, you get one free! Here are a couple of my favorites:
See the rest here, and most importantly, have a wonderful Sunday!