Editor's Note: This Summer we'll be looking at different MLL teams, taking in games in person, and talking about the overall experience you can expect at each venue, and from the league in general. 
To make it easy to understand, and to keep it structured, the experience will be looked at from five different angles: Travel and Location, Game Play, Game Atmosphere, Amenity, and Aftermath. The first three are pretty simple, and Amenity refers to any extras available at the game.  Aftermath refers to the experience leaving, and any thoughts that percolate during the days following the game.
On Friday night, Connor Wilson went to the Long Island Lizards – Ohio Machine game and he's going to give you the full scoop on everything.
________________________________________________________________________
Travel and Location – Surprisingly Easy
I figured a Friday night game would present as many travel complications as possible, and there was no way I was going to make this easy on myself, so around 5:10pm I left Brooklyn for a 7pm game in Hempstead. Google Maps told me it would take 40 minutes to get there normally, but with current traffic, I was looking at a 1:25 minute trip. 1:35 minutes later, and I was parking my ZipCar at Hofstra.
Parking was free, and there was a ton of it right in front of the stadium… and there was more than enough to support double the crowd in attendance. The Parking is literally 50 feet from the Stadium entrance. Hofstra is pretty easy to get to, and it can accommodate a large number of fans. One always runs the risk of traffic in NYC and Long Island, but overall it wasn't too bad if you left enough time.
Game Play – Not Too Shabby!
The game was pretty good, and definitely a lot of fun to watch. Both teams played hard, and early on it looked like the contest could go down to the wire. Later in the game, Long Island began to pull away, but the game still seemed within reach to many in attendance when Ohio was down just 14-10. However, for me, the game was over at that point.
Long Island used Seibald and Peyser to initiate all game long, and both guys saw a lot of success dodging against a shorty or a pole. Chazz Woodson was probably the only Ohio player that could keep up with these guys, but he's an attackman, so it didn't do the Machine any good when they were on defense. Basically, Ohio could not cover Seibald AND Peyser at the same time, and no matter what they tried on defense, that fact didn't change.
I won't take anything away from Seibald or Peyser, as both guys are super athletic, can dodge with the best of them, and can score from inside and outside, but was still a little disappointed in Ohio's game planning. They slid early, but predictably, and seemed content to let Seibald dodge to his strong hand, down the wing.
I would have liked to have seen Ohio zone the top side with three men, and try to force Seibald and Peyser inside to slides, or engage in passing techniques on the outside, where a new defender would step up into a gap and take over Seibald or Peyser as they made their moves, similar to a zone.
To keep it simple, Ohio could have bumped up two poles to the midfield and tried to lock off Catalino or Buggs Combs with Dan Groot. Or they could have tried to shut off Peyser and Seibald a bit… but they tried none of those things.  That was a bit frustrating to watch actually.
The other are of frustration for me came at the face off area.  Greg Gurenlian was killing it for the Lizards, and all Ohio did to combat this was try rotating guys through (Anthony Kelly and O'Brien) and a couple LSM face offs with Ray Megill. Once or twice Ohio put two guys to Gurenlian's right, but that didn't do much. In the end, I would have liked to see Greg Bice take the face offs, the wings and everyone else shuts off, and Bice goes to town on Gurenlian.
Overall, the skill level was high, but the team play from Ohio left something to be desired.
Game Atmosphere
There was a decent crowd in attendance, mostly made up of kids from all over Long Island and their parents. There were also a number of twenty-somethings giving the Ohio Machine a hard time.  Calls of, "Hey Groot… Dooooood" could be heard all night, and "ConBROChill" yelled in sarcastic tones was also prevalent.  Of course, I loved that. It's pro sports. Heckling is expected.
The fans were in to the game, and cheered whenever Long Island scored. It was a hometown team playing in front of home town fans. After the game, players signed autographs, and both Seibald and Gurenlian were mobbed for their John Hancocks.
Amenity – JIM BROWN!
There wasn't a lot of extra set up for this Long Island game, but it wasn't required.  Jim Brown, the new part-owner of the Lizards, was at the game, and it was awesome. He was mobbed for photos and autographs during halftime of the game, and was surrounded by police officers at all times. It was pretty cool to see, and made the experience that much more memorable.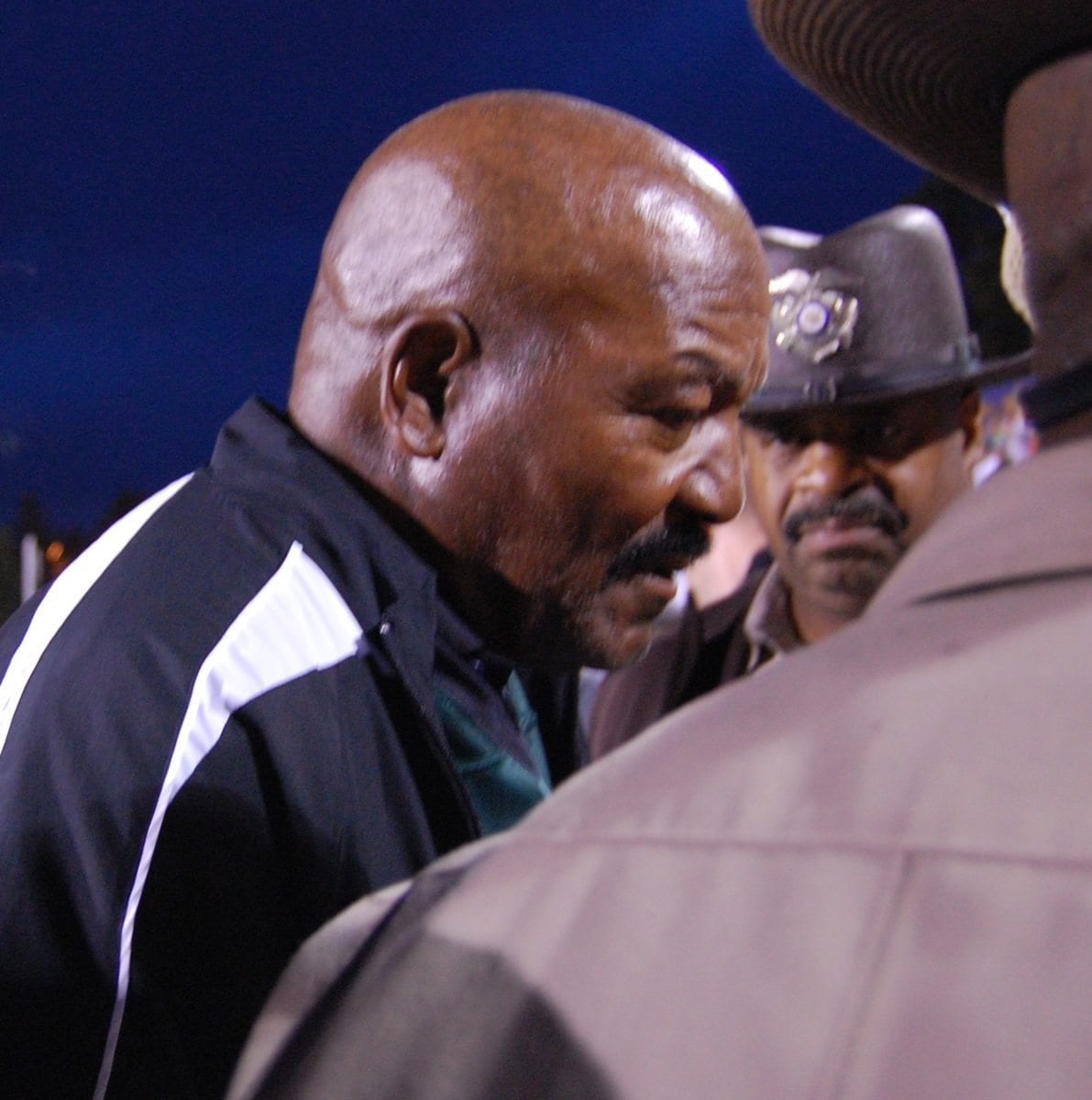 The Aftermath!
Overall, I had a good time at the game, and enjoyed seeing the pros do their thing out on the field.  Chazz Woodson was electric (when he got the ball) and I enjoyed watching him and Brian Karalunas go at all night long.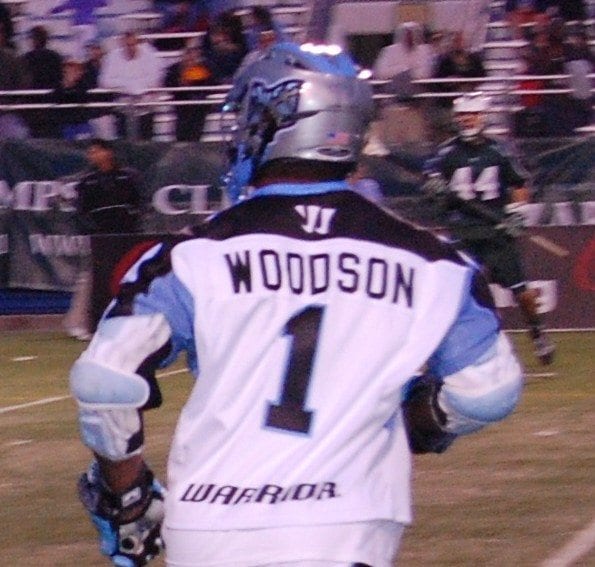 It seems like everyone in the MLL goes takeaway on Connor Martin.  I saw Tim Henderson nail him once with an over the head check, but almost everyone else missed… Martin had 3 goals (I think) and definitely deserves to be starting in the league.
Would I go to another MLL game?
You betcha! It was a good experience, the players clearly appreciate the fans coming out, and I had no real complaints whatsoever.
If there's an MLL game in YOUR area, and you want to tell us about YOUR MLL experience, send us an email to Info@Lacrosseallstars.com!