Hello and welcome to another episode of Lacrosse History, I'm Justin Skaggs, the lead stick maker at Skaggs Wood Works and curator of Wood Lacrosse Sticks. Today, I want to introduce our shirt of the month for Lacrosse All Stars based on the Montreal Quebecois. Look for this product to launch in the Red Label Sports shop very soon.
We touched base on this in the History of Box Lacrosse Series, but the original NLL was incredibly short-lived. This team in that league was founded in 1974 and folded in 1976. That's not something we're not used to in the modern lacrosse ecosystem. Teams tend to last, but this entire league didn't last. Nelson Stoll and John Ferguson were the original investors of the original version of the team. Sidney Salomon III, the owner of the NHL's St. Louis Blues had originally owned 50 percent of this team, which probably would have been a good idea financially, but the other two gentlemen bought him out, and became the sole owners of the Montreal Quebecois.
The Montreal Quebecois: Lacrosse History
The cool thing as a result of that is that it was a completely locally-owned franchise. The people who owned it and operated it were actually from the same area that the team was representing, which is pretty cool. There is one more thing about Ferguson. He was actually forced to coach the team when Bill Bradley, the original manager, decided he wanted to play on the team. So, you can kind of get a feel for how informal the whole process was in the original version of the NLL.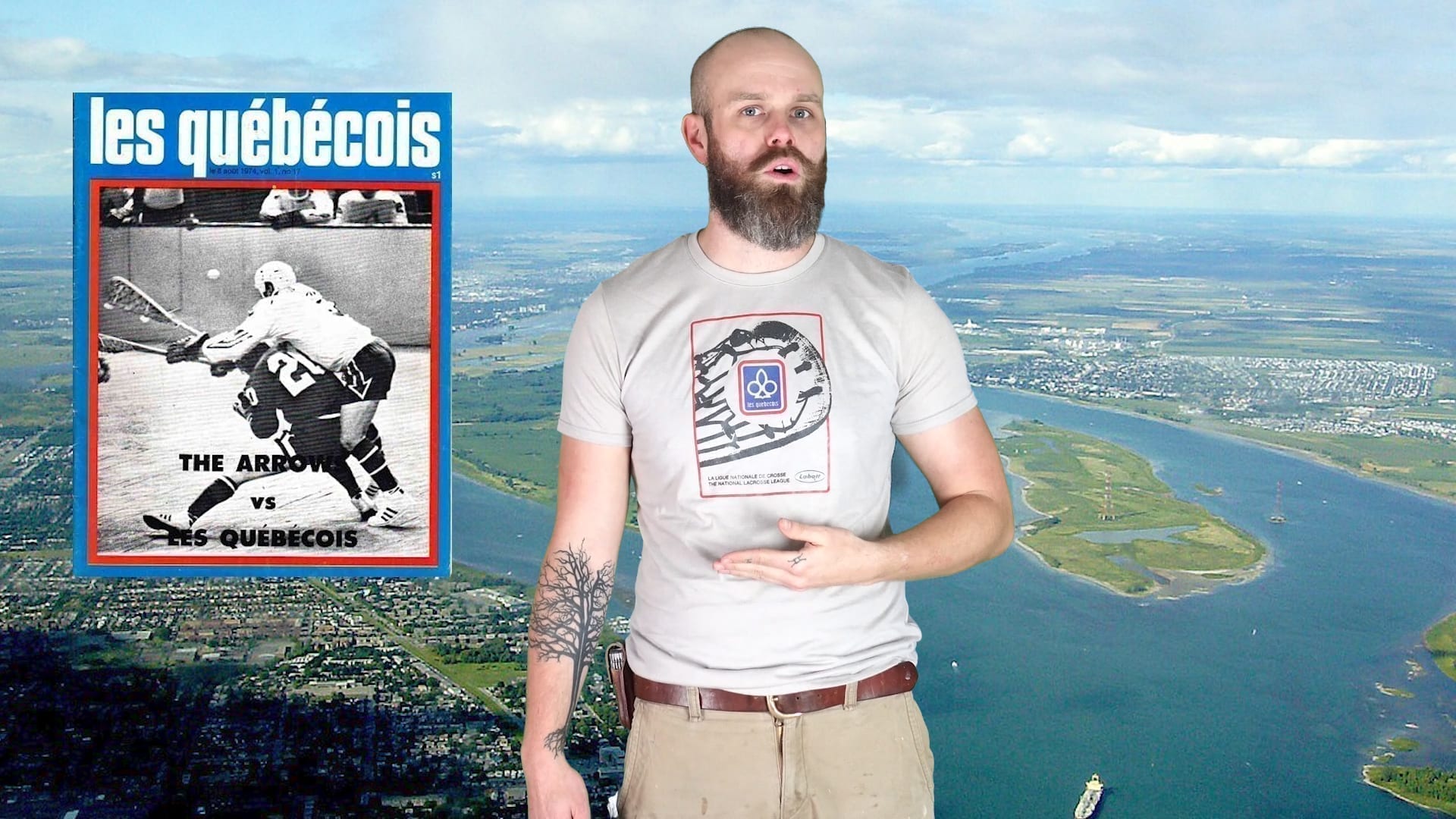 Now, it wasn't necessarily this team's fault that the league went down. Actually, they had some of the best revenue generated and the best attendance. But, there were only three really viable teams at the end of the league's second year. You can't have a successful league with that, so the whole thing had to go. We found all these graphics and some of the graphics you've been seeing in the video just by simply googling the old teams. And you can do that with all the NLL teams.
I took an old Labatt advertisement, cleaned it up and thought it would make a really cool one-off shirt. We're not going to make them after this month, but if you guys would like one, we printed them on this nice, kind of vintage cream, 70s-style tee-shirt, and literally, this is it. We're only going to be doing the shirt of the month for a month. No repeats, so I hope you guys like this one. Grab one in the Red Label Sports shop once it launches soon. Until next time, take care. Keep LAXin'.