What's up, lacrosse fans?! #LAXCON2020 is back in my home city of Philadelphia this year, so let me guys share a few fun things you can do while visiting the City of Brotherly Love.
Things To Do In Philly: WLS Presents
Food
Okay, so everyone always wants to know what the best cheesesteak in the city is, and it's not Pat's and Geno's. Don't get tricked into going there. Trust me. What you're looking for is a place like John's Roast Pork in South Philly. To me, it's the No. 1 undisputed king of cheesesteaks here in the city. Also, give Woodrow's a try. It's a really cool place in South Street. There's also a lot to do in the area. Try Max's in North Philly as well. It may take a bit of time, but the food is great and it's an excellent place to check out.
Art
If you're into public art or just art galleries in general, Philly has a lot to offer. There are gorgeous murals all over the city, and plenty of different types of galleries to explore. Fishtown, Northern Liberties and Old City are great places to take in some local art. Also, if you happen to come back to the city on First Friday, be sure to walk around and check out the free galleries! Be sure to check out the Center for Art in Wood. Naturally, it's one of my favorite places in the city.
Culture
For some local culture, as well as more incredible food, check out The Italian Market. It's a legendary Philly staple. It's an open-air parker that goes for about 10 locks in South Philadelphia. If I were to go through all the history associated with the Italian Market, it would take all day, so let me just say that you've got to check it out. There are so many things down there that you won't find anywhere else.
Sights
If you guys wanna do something a little bit touristy, you should check out the One Liberty Observation Deck. I know that it may sound a bit basic but trust me. It's a fun and incredible resource for information about this great city, complete with a breath-taking 360-degree view of the city. If you can, check it out at night for a beautiful, colorful view of Philadelphia.
Lacrosse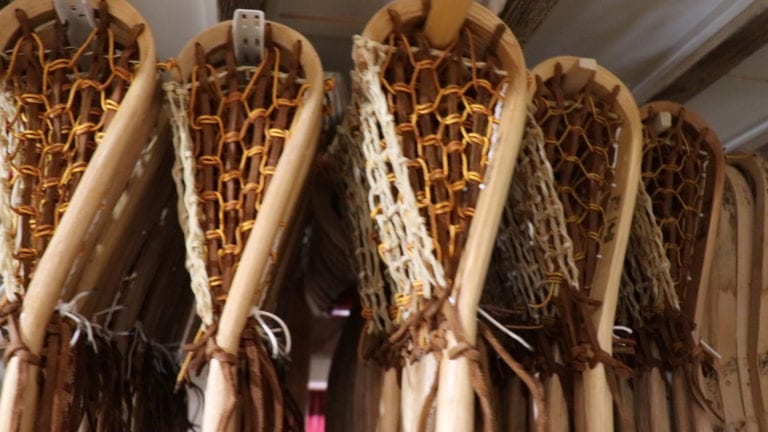 Now, if you're just looking to pack as much lacrosse into your weekend as you can, be sure to get tickets to the Wings' NLL home opener against Vancouver this weekend. It should be a really great game. Also, on Saturday, the Wood Lacrosse Sticks woodshop is holding an open house. We'll be open to the public between 9:00 a.m. – 12:00 a.m. before FanFest. You can literally fill your day with lacrosse from sunrise to sunset.
Personally, I can't wait to see some of my out-of-town friends and colleagues at the convention again this year, and I'll definitely be sharing more sweet spots in the city with them. I hope to see you there as well. Until then, take care. Keep LAXin'. And welcome to Philadelphia.