Here at LAS we like to reminisce about the past and LACROSSE.com's current 20% off sale on Warrior Gloves got us thinking.  What are some of our favorite Warrior Gloves of the past and present?  Keep in mind this is purely preference and just a list of some of our favorites.  Be sure to let us know what your favorite Warrior gloves are or if we left any out in the comments below.
Warrior's Brass Monkey gloves featured additional protection on the index and middle fingers and were pretty clean looking.
9. Warrior Sugar Daddy
The Warrior Sugar Daddy's vented ports allowed for improved ventilation and a mean look.
Warrior's interchangeable cuff featured on the Riot's brought players a new level of customization. Check out our detailed look at the Riots.
The Warrior Shockers were a tough pair of gloves that featured Dura-Nylon as found on Warrior's bags and were made to last.
6. Warrior Wrath
These were the official glove of Team USA, lightweight, durable, and an overall solid pair of mitts.
We're a fan of the Burns due to their similarities to the Warrior Superfreaks (II's) which were some great gloves.
4. Warrior Superstars (II)
We've all had a pair of gloves that are just what we needed and for a couple of us those were the Warrior Superstar and Superstar II's.
3. Warrior RPM
Back in the day, these seemed like the gloves to own as every MLL team sported them. They were comfy and had great protection.
2. Warrior Regulator
Not only are these some super clean looking gloves but Krieg Shaw had some great things to say about them. Check it out.
And last but not least…
The Mac Daddy of them all! Warrior's Mac Daddy series has included some great gloves along the way and earned out number one spot.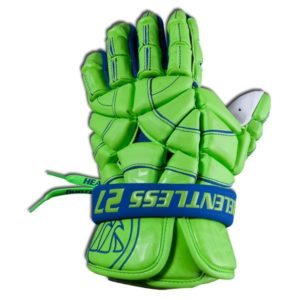 Remember, this is just a list of some of our favorite Warrior Gloves, let us know your favorites below in the comments!