Editor's Note: Welcome to our new weekly series, Tuesday Tie Up! Each week, we will have a different lacrosse pro or personality talking about how they string up their head, and each post is brought to you by Epoch Lacrosse. Some of the pros will be stringing the Hawk head, and others will be stringing up their head of choice with Epoch's Otter Mesh. Either way, you get to see how the big guns string their heads. You're sure to learn a thing or two, so pay attention! We'll let Epoch take it from here…
The Thompson name is synonymous with the sport of lacrosse. Ty Thompson and his cousins embody the heritage and tradition of the game by bringing a spirit and passion to the sport that has captivated the lacrosse world.
Ty stopped by Studio 22 with a Thompson i6 in hand. We turned up the lights, started the cameras, handed him a fresh slice of Otter Mesh and let the man go to work. As you can see, Ty's skills at tying up a head are among the best. Take notice of the unique bottom string that keeps the mesh from getting bunched and pulling too tight on the bottom.
The i6 is a great head and ties up well. We look forward to seeing Ty on the field with his i6 tied up with Otter Mesh sitting on a Dragonfly shaft this season!
Ty Thompson Tuesday Tie Up
(Make sure you subscribe to the Epoch Lacrosse Channel on YouTube! And while you're at it, subscribe to the LaxAllStars Channel as well!)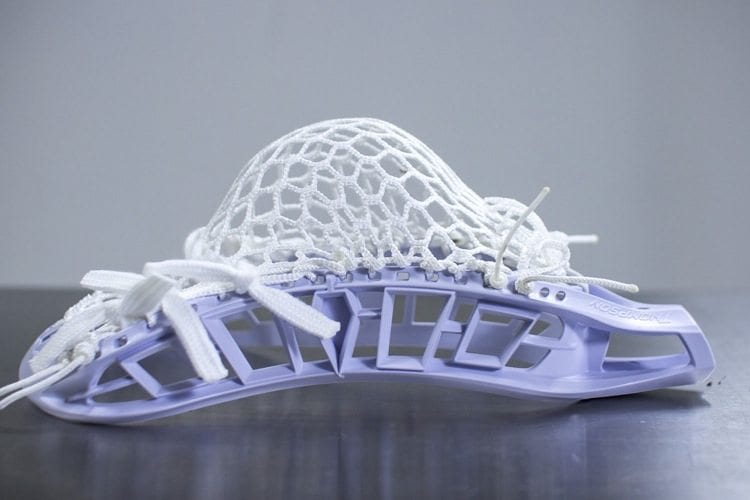 Today, Ty represents the Iroquois National Team during international play. He also plays for the Rochester Rattlers of Major League Lacrosse, and is a member of LXM where he will represent Adrenaline during this year's LXM tour. Ty Thompson has become a household name for his play on the field and his involvement off the field aimed at growing the game.
Be sure to check out ThompsonLax.com and ThompsonLacrosseCamps.com, set to launch later this week, for more info on the i6 and Ty's summer camps.
Live. Play. Be.
Team Epoch