Want To Play Lacrosse In Australia?
While I loved playing college lacrosse, I'm here to talk about what you should be doing after college lacrosse – you should go play lacrosse in Australia. I can try to explain exactly why I loved playing in college, but odds are that the reader has also played college lacrosse, and I'm preaching to the choir. Again, I'm not here to talk college lacrosse.
I'm here to talk about lacrosse in Australia, and as it so happens, there's a club that actually wants YOU to come play for them!
The Bayswater Lacrosse Club is located out in Western Australia. Perth is one of the three main cities in Australia that have State League lacrosse (the highest level). There are lacrosse opportunities in Sydney, and a couple scattered throughout Queensland, but the big three cities are Perth, Melbourne, and Adelaide.
Bayswater or "Baysie" is one of the prominent clubs out in WA, performing as one of the top teams in the league. Part of Australian lacrosse that makes it so intriguing is that importing players is a big part of the shakeup from year to year.
Lower ladder teams can get a big boost from adding a couple guns to their arsenal and it keeps teams guessing from year to year as to who will beat who. When I played in Adelaide, the team who had finished last the previous year made a run all the way to the Grand Final with the help of a couple recent D3 grads.
This is YOUR chance. There could be other chances down the road as well, but I'm telling you that the time is NOW. Bayswater wants YOU and they want you THIS YEAR.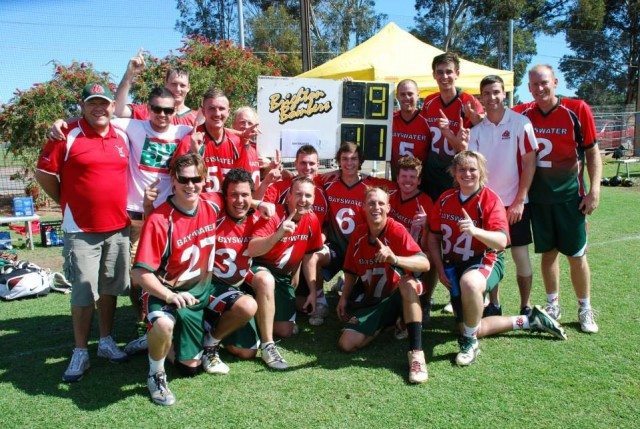 Lacrosse in Australia
The season runs from the first game April 29th, 2017 until mid/late September. Graduating NCAA seniors could finish up the whole cap and gown thing, hop on a big jet plane, and be down under having only missed a couple of the early season games. What better way to stave off your impending adulthood?
You'll need a visa to work while you're there, and unless you're just absolutely loaded, you'll want/need to work while you're there. When I got my work/holiday visa it cost me a little more than $400 US dollars, and I think I made that back the first week I was there. The rate of pay in Australia is so much higher than it is in America. Politics aside, it's what wage should be. I had a day job walking around reading electric meters on houses, and washing dishes on weekends. Washing dishes paid 26 Aussie dollars/hour, and on Sundays, that number is doubled. Yes, I made 52 Australian dollars (40usd) every hour I washed dishes. My visa was approved in 10 hours. Once approved, you have one calendar year to enter Australia, and once you enter, you have one calendar year before you must leave Australia or explore additional visa options.
That takes care of money… what's left? Housing? Transportation? Right. The club provides a room in a home with one of the families of the clubs. I was fortunate enough to stay with the Davidson family in Adelaide, and I was welcomed in to a family to a degree I just can't convey to you with words. One of the best experiences of my life. Clubs also let you drive around an old beat up car someone has laying around. The Davidsons let me drive their daughter's trusty old '93 Holden Nova around. If I can drive a stick with my left hand on the wrong side of the road, so can you. It's trippy, for sure, but that's just part of the fun!
I don't know what else you need to hear. Playing lacrosse in Australia. Coaching kids. Making a couple bucks. Essentially free/inexpensive living. IN AUSTRALIA! Connor has also done this, and played against Bayswater back in 2001. It was a great experience for the old man as well.
Playing in Australia is hands down one of the greatest experiences I've ever been blessed with. I can't say enough about this, only that you NEED to get a hold of my boy Frenchie at frenchie1344@hotmail.com or contact me at brian@laxallstars.com if you have any questions about the experience.