A great coach is a valuable commodity. At any level, from that of our youth to national teams, a great coach can be the difference between disappointing performance and the highest levels of success. A great coach also guides athletes to better lives off the field, and serves as another type of educator in life. While the players on the field and other support staff are obviously extremely important, the role of the coach, whether they be the head honcho or a volunteer assistant, can not be overlooked. So what makes a great coach, and is there anything that makes someone a great coach within the sport of lacrosse?
Well, here's the kicker… let's just get it out of the way now: A great coach in lacrosse is probably going to be a great coach in any other sport, and vice versa. Coaching is only tangentially about Xs and Os. It's much more about the players on the field, and how they feel. (If you're thinking of reading no further right now simply because I'm talking about feelings, please give it a shot. I promise this will not be a soft-handed approach to coaching greatness)
What Makes A Great Coach?
(Subscribe to the LaxAllStars YouTube Channel for great lacrosse video!)
Players need to perform on the lacrosse field for a team to see success. That much is obvious. They need to execute what they need to execute, and they need to do it together, like in every team sport. But here's the thing; kids and competitive athletes can be jerks sometimes. And people can be selfish, or insecure. Kids and pros alike can be wrong about what wins games. Pros can let the outside world creep in to their minds until they're dominated by outside influences or expectations. Kids can suffer from any number of problems relating to performance. Are feelings important? You bet they are. All those coaches in the video above said so in one way or another. So don't feel bad, Ditka believes in feelings too.
Think about it. Have you ever played a game where you were just "on"? Ever had a day at the office, on the field, or just in general, where things were just perfect? Allow me to drop a bomb on you. That didn't just magically happen. You were part of the magic, and you helped make it happen because you believed in something, or had a certain outlook on life. It wasn't a passive moment where the world was happening to you. It was an immersive moment, where you felt at perfect peace with your surroundings and were able to operate at any extremely high level. Every moment was as smooth as silk, and so were you. I've experienced this state only rarely, but I know it exists, and so do great coaches. They are the ones who can produce this state, or something close to it, on command, while the rest of us just walk around hoping it will strike us again.
So what are the trade marks of this "athlete feelings whisperer"?
In the end, there is really only one trademark of a great coach, and that is TRUST.
Players need to trust the coach in some way, and that is really the end all, be all of great coaching. Seriously, as long as you have a solid plan in place, a decent team, and the players trust the coach, the team will see some level of relative success. The coach serves as a form of support for the team, at all times, and is head of the group. Trust must flow upwards, or the whole thing will collapse. A great coach uses trust to determine the situation and move forward.
An 0-15 team won't suddenly become a 15-0 team, but I can guarantee they will win some games, and break that defeated streak if they have built up trust with their coach. The next year, that team might make another jump, and then another jump the year after that. Then you can aim for the 15-0 season with the same group of players. With trust, this long-term approach works.
A talented team, with all the potential in the world, probably should be a 15-0 team, but that only happens when the coaching is on point. Again, I'm not talking about the Xs and Os here. If you have a great group of players, the only thing holding them back is playing better TOGETHER. How do teams play better together? Through TRUST. You know your teammate and he knows you. You each work hard and towards the same goal. The boundaries of self interest have been set aside. Glory is about the team, and everyone knows it. Instilling this belief in a group of athletes is paramount to success, and it's what the best of the best in the coaching get done on a regular basis.
Are there different ways to accomplish this trust? Absolutely.
Some are dictators because their personality tends towards that. It can work if the players know and trust the direction the coach decides on. Teams can be democracies, if the coach is more of a middle ground guy. Programs can even be loose and border on being out of control. Sometimes that can work too. The important thing is finding an approach that allows the coach to be real, and to earn the trust of the players. After that, the rest of the stuff falls in line with a lot more ease.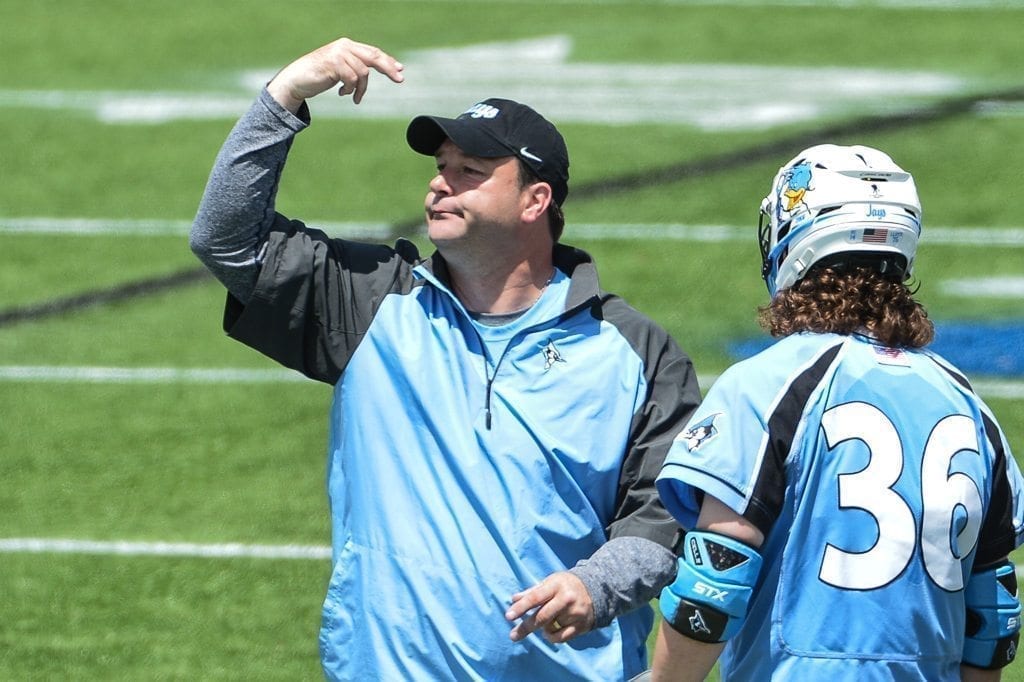 Now it may seem a little unfair so far because I have only talked about the coach earning the trust of the players, and not the other way around, but coach-player trust isn't exactly a two-way street, and it probably shouldn't be. Coaches are responsible to lead the team. They need to know who is on their team, not only in terms of ages and maturity levels, but also personalities. They need to manage this group of individuals, and help them move forward. Oftentimes, coaches need to teach players how to be trustworthy in the first place, because that is part of growing up.
I was not a trustworthy athlete in high school or college, and yet I was selected as a captain by my peers on both teams. I made more good decisions than bad, but I was far from perfect. My coaches could trust that I was working out, that I cared about lacrosse, and that I was generally doing the right stuff. But that's about where it stops. Simply put, my coaches could not trust me the way I had to trust them. When I was spouting off during a game we were losing my coach told me to "shut the %&#@ up", and I needed to hear that right then. Does the fact that I was a young man have anything to do with that? Yes, it has everything to do with that. But I trusted him, and it made me a better person, because I then realized my own negativity was making things worse for everyone else.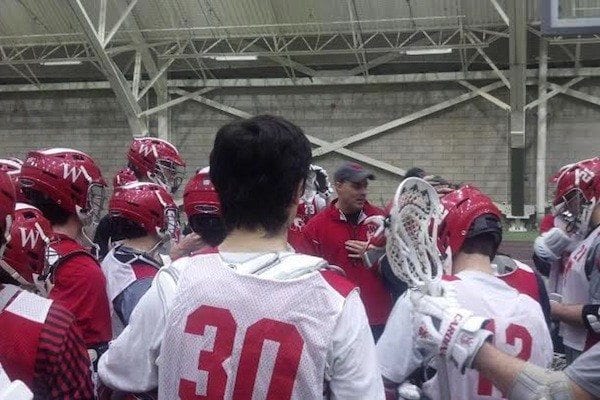 High school and college athletes are, for the most part, not trustworthy… at least not yet. And that is totally ok and to expected. Great coaches are the ones who recognize this, and give kids the opportunities to learn how to build trust up over time. If the player truly trusts the coach, this can happen, and by the time they are upperclassmen, the players may be ready to take on a leadership role for the team by being a captain or just doing the right things.
Even kids who come from high character high school programs need to continue their growth in college. A friend and teammate of mine, someone whose character I respect greatly, got kicked out of practice once for something relatively small. It was a bad look or a scoff, and that was rare for this friend of mine, but all the same he got booted. And even though he was a hard-working, trustworthy kid, I think the experience was still good for him. In the end, he came back the next day and ended up playing a big part and contributing even more to the team's success. Our coach didn't trust us fully, which was smart, but we trusted him, because he had earned it.
At the end of the day, a great coach is defined by the relationships he is able to cultivate with his players. Sometimes those relationships are more like friendships, other times they are more dictatorial. As long as the player trusts the coach's judgement, and the coach recognizes how to get the most out of his roster of players while helping them grow, success will come and the details will become that much easier to nail down.