Editor's Note: We have always thought that the opportunity to play lacrosse abroad was a great one! We've shown you what lacrosse is like at Durham University in England, and what the club scene is like in Australia, and now we're giving LacrosseThePond a chance to get their message out to a whole new class of graduates, who might be interested in some international mystery.
We asked LacrosseThePond to provide a little background on what they do, and why their experience is so special, and if we were recent college graduates, we'd definitely be interested! It's a compelling argument!
____________________________________________________________________________
Has the graduation buzz now slowed, and reality hit; are you not convinced of what you want to do next? When deciding what to do after you graduate from college, there are usually many unknown factors that impact the decision making process. It is specific details that force you to question your options; Do I want to work? Do I want to further my education? Do I want to travel? Do I want to play lacrosse?
Do I want to do all of the above?
If you want to learn, travel and play lacrosse, then LACROSSETHEPOND is an organization that can help you do just that while simultaneously adding multiple new dimensions to your resume.
Studying abroad and gaining your masters degree in today's economic climate makes for a sensible decision. With jobs becoming more and more scarce it is imperative that you have that something extra on your resume. Studying abroad and gaining your masters degree not only shows how serious you are about your education, but it also shows you are adventurous and able to adapt in different environments.
"Students who opt to study abroad are making a decision that can have a very positive impact on their employability. Employers clearly value many of the qualities, and especially the skills, that international educators associate with study abroad."

– The Interdisciplinary Journal of Study Abroad
There are many other reasons why studying in the UK is a great decision on top of the fact that you get to continue playing and Growing the Game that we all love. One of the main reasons that the UK is a great destination is the fact that the a Masers degree in the UK only takes one year to complete compared to the two years that are required in the US. This makes the cost of a Masters degree cheaper when compared to the study of the same concentration in the US.
LACROSSETHEPOND, owned by Sam Russell (a Whittier College Alumni), was founded in December 2010 and is about to enter its second academic year as a successful organization. Since being founded in 2010, Brett Hughes, a Virginia Alumni and recently retired Ohio Machine player, has joined the LTP team.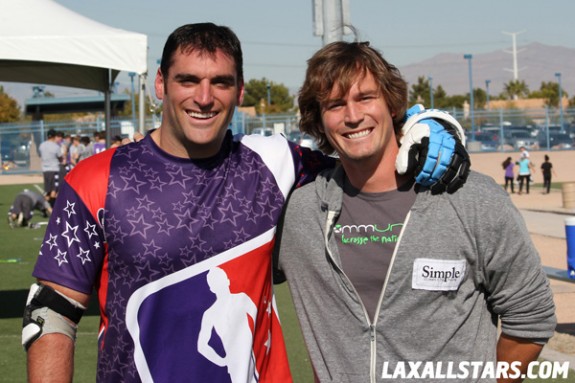 The LACROSSETHEPOND team has a wealth of experience which is made up of past and current international players and all americans, academic advisors, professional players and international coaches. LTP is dedicated to helping US graduates get their masters degree in the UK while simultaneously supplying avenues to improve the standard of lacrosse in the UK.
LACROSSETHEPOND helps graduates proceed to the next chapter of their lives. Applying to UK universities, finding accommodation, and finalizing flights, are just a couple of steps that LTP undertake to ensure that the study abroad process is executed successfully and stress free.
Sam Russell has a wide experience of the study abroad process, and knows how strenuous the procedure can be. When choosing a university, it is important that your personalities are compatible. Russell and the entire LTP team ensures that the process is made simple for every graduate and guarantees that every last detail is considered, including academic advisers and accommodation.
As LACROSSETHEPOND enters the 2012/13 academic year it is looking to continue its successful growth and provide more UK universities with American graduate students. Be part of something great and join the LTP team today, in just one year you will have furthered your education, added an immense amount of diversity to your resume and have made friends and memories that will last you a life time.
____________________________________________________________________________
EN: We can personally vouch for the experience of living abroad and playing lacrosse, just not with LTP. When Connor did this in Australia, there weren't any groups set up to help you. You just showed up and hoped for the best!
No matter how you do it, you'll meet new people, learn a lot about the world and yourself, and with any luck, you'll look back on the experience as one of the best times of your life. So are you guys convinced? Interested? Who wants to play lacrosse in England… and get a Master's degree?