The World Indoor Lacrosse Championship 2015 takes over the Onondaga Nation in just a few short weeks and in preparation for the historic event we will be taking a deeper look into each of the 13 nations that will be competing for the gold September 18th-27th, 2015!
Helping to lead the way for European players to compete in North America, Finland is a nation with an extremely bright future in lacrosse. Let's get to know the Finnish squad before this month's big event!
[mks_separator style="solid" height="2″]
Finland
Box Lacrosse Founded: 2013
Governing Body: Finnish Lacrosse Association
Previous WILC Finish: N/A
Website: lacrosse.fi/en/
Facebook:/finnishnationallacrosseteams
Twitter: @finlandlacrosse
Instagram: @finlax
Preparations for the WILC 2015
What are some of your biggest concerns when traveling with Team Finland to the United States and the Onondaga Nation?
I don't see any big concerns regrading traveling to the United States and the Onondaga Nation for the WILC 2015. Even jet-lag shouldn't be a problem as the team is flying to North America a week before our first game.
What other obstacles are still in the way of Australia having the ideal trip to the WILC?
Since lacrosse is still quite small in our nation, financials are always an obstacle. We've had many camps throughout this project and the team will spend a week in Canada practicing and scrimmaging before the WILC, so financially this is pushing our guys to the edge.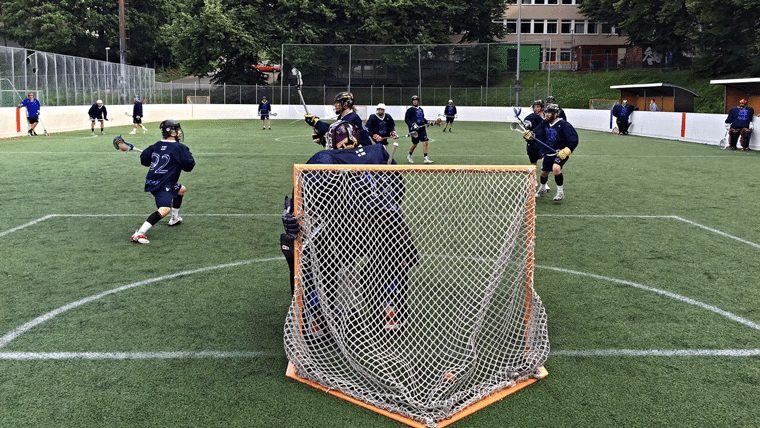 Other than that we are well prepared, we have a great staff and group of talented guys so we look forward to show our best at the home of lacrosse.
Finnish Lacrosse History
When was lacrosse founded in Finland and by whom?
The Finnish Lacrosse Association was founded in 2001 by friends Antti Salomaa and Karo Nikkilä in Helsinki. Antti and Karo saw lacrosse played in the movie American Pie and liked what they saw. They contacted the FIL were sent a stick package and that's how it all started.
It took until 2005 for other teams to get started. To honor the founders, the winning trophy of national field lacrosse league is named "Salomaa Nikkilä Trophy."
American Pie! Classic. How did box lacrosse get started in Finland?
The inaugural box lacrosse season in Finland was played in 2013. All three gold medals have been won by the Turku Titans. That's not a surprise, because Turku has been very active in box lacrosse.
The first box lacrosse game in Finland was played in 2008 between Turku Titans and Team Rebel from USA. The Titans then played in a Stockholm box tournament in 2007 and 2008, and has been attending Ales Hrebesky Memorial since 2009.
What other events has Finland competed in internationally?
Our Men's field national team has competed in World Games in 2006, 2010 and 2014, and in European Championships in 2004, 2008 (Lahti, Finland) and 2012.
Finland's Men's U19 has competed in World Games in 2008 and 2012 (Turku, Finland). The Women's National Team competed in the 2013 World Games and in the European Championships in 2008 (Lahti, Finland), 2012 and 2015.
This summer Finland will become one of the few nations that compete in every level of international competition as our U19 girls will compete in World Games in Edinburgh, Scotland.
The Finnish national box team also competed in the European Invitational in 2015, just before the AHM event in Radotin, Czech Republic.
2015 Players and Staff
In general, how would you describe the players on the Finnish national team? What are the guys like off the field?
Overall we have a very young team with a few experienced guys. Although they're younger, a lot of them have played lacrosse since they were 14 years old so they really live and breathe lacrosse.
Which key individuals from Finland should lacrosse enthusiasts look toward as an ambassador of the game? Why?
Pentti Pekkonen is the true ambassador of Finnish Lacrosse and lacrosse in general. Pentti won the NCAA DII National Championship with NYIT in 2008 and has been a long time captain of various Finnish national teams.
He loves the game and the game loves him! A true leader and trailblazer. When Pentti talks, everyone listens. Pentti tore his ACL earlier this summer and can't play in the WILC, but we hope to see him as part of our staff.
Who are the team's most experienced players for the WILC?
Offense: Roope Jokela, homegrown offensive player with great stick skills. He started playing 8 years ago and although he's only 22, he's one of the most experienced players on our offense. Jokela will help lead the offense and is a Finnish product that could have future in North Americe as well.
Transition: He's only 22, but Anssi Kaisalmi is very experienced according Finnish standards. Anssi started playing back in 2008. He played spent a year at Glenelg Country School playing lacrosse (coached by Tom Marechek) in 2010-2011.
Read: Finland's Anssi Kaisalmi Is A Lacrosse Wizard
Anssi then went to Howard Community College in 2012 and is now competing with the Mercer Bears in NCAA D1. Anssi represented Finland in the 2012 U19 World Games, 2012 Men's European Championships, as well as in the 2014 World Games in Denver.
Defence: Jarno Alm from the Uusimaa Capitals is a veteran for Finland, turning 37 during the WILC. He's played lacrosse since 2001 and has represented Finland in every men's competition Finland has competed in. Jarno is one of the core leaders of the team.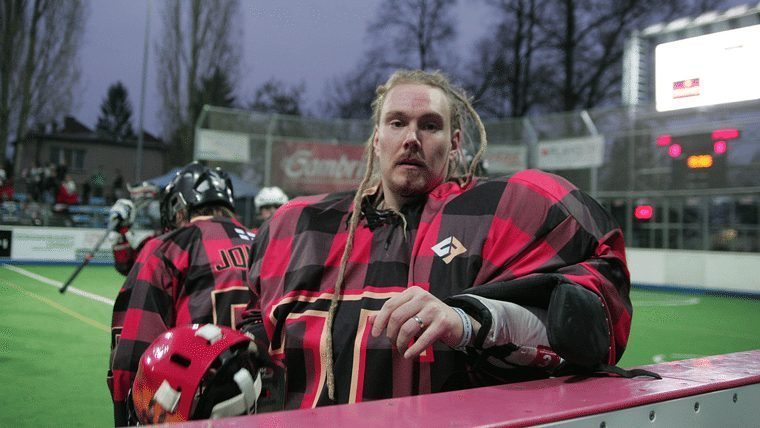 Goalie: Turku Titans' goalie Lauri Uusitalo has been involved with box lacrosse since 2007. He's an old hockey goalie so you can expect a fewg bi reaction saves. You will recognize Lauri from the dreadlocks coming from under his helmet. Lauri has also been part of the field national team since 2006.
Who is your coaching staff, what is their experience?
Head coach Devan Wray will be joined by assistants Tracey Kelusky and Neil Doddridge. All 3 of our coaches are NLL Champions and have coaching experience in highest leagues.
Coach Wray won the Champion's Cup as a player with Calgary in 2004 and 2009. He also won two Minto Cups with the Burnaby Lakers. Wray quickly transitioned over to coaching immediately after his playing career in the NLL ended and will be a strong leader for Finland.
Coach Kelusky was nominated to NLL Hall of Fame earlier this month after a career that boasts two NLL Champions Cups, four Mann Cups, two World Indoor Lacrosse Championships gold medals with Canada and a silver medal at the World Field Lacrosse Championships and served as defensive co-ordinator for the New England Black Wolves in 2015.
Coach Doddridge's profile includes a Founders Cup Championship, 2 silver medals in field lacrosse, seven Mann Cups, a Brogden Cup Championship, two NLL Champions Cups and a Presidents Cup all before becoming a scout and coach in the NLL, WLA and BCJALL.
I guess you could say Finland has one of the most experienced coaching staff in WILC 2015!
What is the team's ratio of native to Finland vs North American-born players?
Of the 21-man roster, 20 are Finnish-born with one Canadian who has a Finnish background and competes in the BCJALL.
We are also proud to have four of the Finns currently playing in North America. Anssi Kaisalmi with Mercer Bears in NCAA D1, Jarno Aaltonen and Robert Raittila with Okotoks Raiders Jr A in RMLL and Joni Jalvanti spending his summer with the Nanaimo Timbermen practice roster.
[mks_separator style="solid" height="2″]
Thanks to organizer Matti Tähkäpää for taking the time for this interview.