First Quarter
The first quarter started out pretty evenly matched with both teams coming out hard.  The difference maker in the game proved to be experience and eliminating small mistake. Since Serbia's leader Ilija Gajic was out with a hand injury, to be competitive Serbia had to tighten their game, play inspired and work together.
Three minutes in and Serbia was called for an illegal substitution, but Australia wasn't able to convert. However, Taylor Yaremovich was called for slashing at the 5 minute mark, which gave Australia's Luca Lettieri a chance for an assisted goal in the power play for the first of the game, 1-0 Australia.
Another five minutes of back and forth and Jeff Joy stuck another extending Australia's lead 2-0.  The third goal goes to Australia by Whinnen off a feed from Joy, 3-0. It looked like Australia was going to easily take the quarter but a minute left in the quarter Nik Bilic came up huge. His first goal came from a feed by Ryan Ferizovic and his second was unassisted to end it 3-2, Australia's lead.
Second Quarter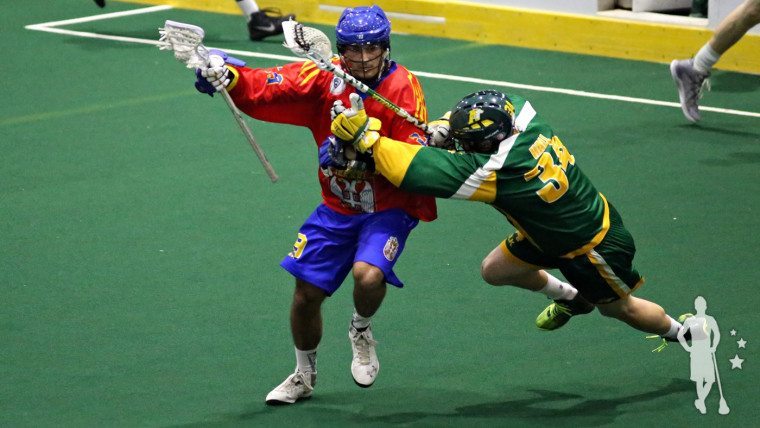 Both teams came out fired up in a thrilling first minute of the second quarter to continue the excitement of the first!
In less than 45 seconds, Serbia's Ryan Pavic put one on the board, answered back by Matthew Taylor, and remarkably followed up with an unassisted goal from Jordan Pavic, tying the game 4-4.
Matthew Taylor had enough of a scoreless few minutes and scored two assisted goals to give Australia a 2 point lead, 6-4. Bilic, who came up huge in the first quarter, would answer Taylor with his hat trick, 6:20 left in the half, score 6-5. Serbia and Australia would score two goals each to finish the quarter, 7-8 Australia.
Third Quarter
The name Nik Bilic echoed again in over the speakers when he tied the game for Serbia, 8-8, with the help of Stevan Kriss. After that, each goal would end up being offset through the end of the third quarter.
Australia played patient offense, looking for opportunities and not forcing the ball. Team Serbia played good defense, not allowing the Australian offense inside. The quarter was filled with moments of great execution but a few critical mistakes, one for an easy Australian breakaway goal, cost Serbia critical opportunities to take the lead.
Both teams continued to scrap through the end of the quarter which ended tied 11-11.
Fourth Quarter
The fourth would open up with an Australian runaway lead by Caleb Hall who put two goals in during the first two minutes of the quarter, score 13-11 Australia. Aleksandar Gajic would pull Serbia within one goal with the assist by Bilic, 13-12 Australia.
Two illegal substitutions would cripple Australia and give Serbia the opportunity to capitalize during the power plays but they were unable to convert.
Slowly Serbia lost steam, the shallow bench caught up with them, and Australia pulled ahead to win the game 17-13.
Photo Gallery