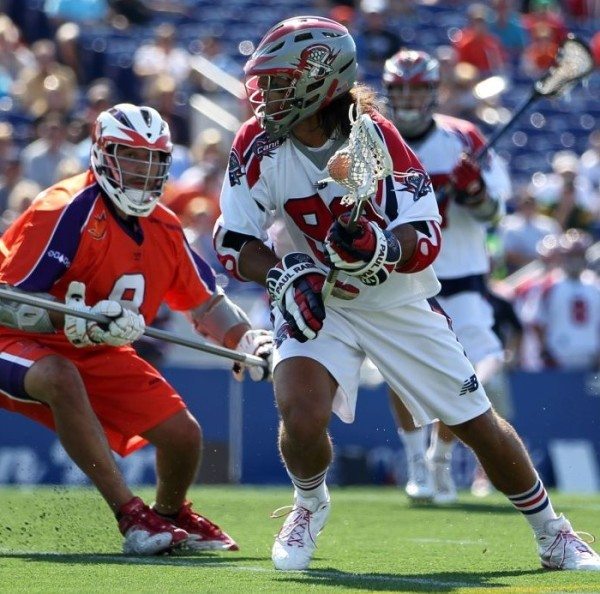 Normal
0
You know what today is, don't you?
I won't fault you if you don't; some of us tend to get caught off guard this time of year. High school and college teams are still playing, the NLL is still playing; I get it, there's a lot going on. Some of us, however, have spent months getting ready for today. We followed the drafts, studied the trades, spent hours projecting rosters and match-ups for no beneficial reason whatsoever, and it all led up to this: it's opening day for Major League Lacrosse, the 2013 season is officially here.
I am unabashedly a member of the latter of these two groups, but if you're a little behind and want to get caught up, you'll find I've jotted down a few comments below on each team heading into the 2013 season.
Note: It's always a little tricky to devote a ton of analysis to the rookies, because (officially speaking) we don't know when, or if, they'll report to their teams. I've mentioned a few when it seemed necessary, but for now we'll concentrate mainly on guys who have already signed up to play.
Normal
0
Chesapeake Bayhawks
A wise man once said, "If it ain't broke, then don't try to fix it," which appears to be the formula for the 2013 Chesapeake Bayhawks. The roster is practically identical to the 2012 lineup, with Danny Glading being the main absence of note. Even without Glading, the Bayhawks still return five players who put up at least 30 points last season. With names like Drew Westervelt and John Grant Jr down low, and Steven Brooks and Kyle Dixon up top, the Bayhawks never have to rely on one particular player to carry their offense.
Last year's top-ranked defense returns as a whole, and Mike Simon (best known for holding Paul Rabil to two assists in the semifinals) is bound to add to the five games currently on his resume. Add Maryland's Jesse Bernhart to the lineup and goalie Kip Turner has to feel even better about a defense that allowed 10.15 goals per game last season, the lowest average in league history.
When looking for potential weaknesses in the Chesapeake lineup, some have openly wondered if the defensive tandem of Spallina and Polanco is losing a step. I will not echo these sentiments for two reasons: first, because they're frightening people, and second, because their results continue to speak for themselves. You may not like the late slides (i.e., after the ball is already in the net) or theatrics, and frankly, you don't have to; they seem to be more than okay with that.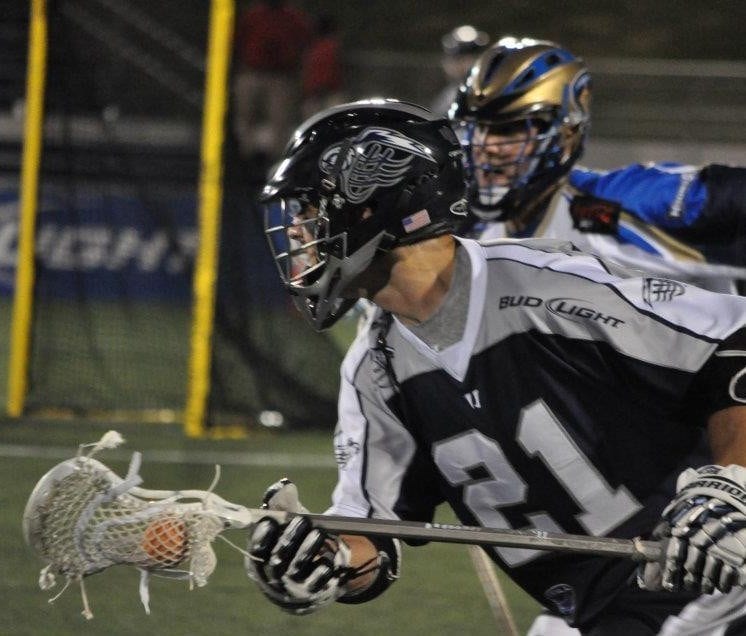 Normal
0
Denver Outlaws
It's entirely possible that the difference between the Outlaws hoisting the Steinfeld cup for the first time, and losing the championship game for the fourth (in only seven years of existence), simply came down to two ankle ligaments with incredibly poor timing.
The Outlaws and their six-game winning streak rode into championship weekend on fire, but Brendon Mundorf suffered an injury in practice prior to the semifinal game against Long Island, and the Outlaws were forced to make a go of it without a significant contribution from the league MVP.
Mundorf's back, but he may not recognize many of his neighbors, as the top-ranked offense of 2012 is rolling out a new look for the summer. Mark Matthews, Peet Poillon and Jordan McBride (that's a total of 106 points) are gone, with the likes of Jeremy Boltus, Jimmy Dailey and Zack Greer looking to fill their spots. While they work on incorporating the new guys, the pressure's on Terry Kimener (a career-high 36 points in 2012) and Most Improved Player of the Year Jeremy Sieverts (40 points in 2012, also a career high, hence the "Most Improved") to duplicate last year's performances.
They're always going to wonder what could have been last season, but they're moving on, albeit with some dramatic roster shakeups. Considering they've never missed the playoffs, the Outlaws have more than earned the benefit of the doubt.
New York Lizards
I was originally going to start the Lizards' section by talking about their 2012 didn't quite go as drawn up (they drafted Rob Pannell and Sam Bradman, traded for Max Quinzani, none of them played). That plan went out the window very quickly, because looked at their potential 2013 lineup and fainted.
What's the starting attack going to look like? Mark Matthews, Rob Pannell and Rookie of the Year Matt Gibson?  Do you start Tommy Palasek down low and send Matthews out the box like they did in Denver? Who starts at midfield, David Earl, Stephen Berger and Brian Langtry? What about when Max Seibald's back from his foot injury, does Earl run second midfield with Stephen Peyser and Jojo Marasco?
That's an impressive fantasy team they've got up there in NYC, but everyone knows an incredible lineup doesn't always make for an incredible team. Will all of those new pieces fit together? Luckily they have 2012 Coach of the Year Joe Spallina to take care of things, and if there are any early bumps in the road, Greg Gurenlian (230-382, a league-best 60% in 2012) will give them more than enough opportunities to sort them out.
While their offense has gotten the most attention, the Lizards have bolstered their defense as well, trading for Steve Waldeck and Jack Reid to provide additional support for Goalie of the Year Drew Adams. Between last year's individual accolades, five-game winning streak and historic semifinal comeback in last year's semifinals, New York definitely won't be sneaking up on anyone this season.
Normal
0
Boston Cannons
After winning their first Steinfeld Cup the previous summer, the 2012 Cannons spent most of their time bouncing around the upper-middle tier of the MLL; they finished the season a commendable 9-5, yet were 2-4 against the other teams with winning records.
The Cannons feature crafty supporting attackmen who play well within their roles, and Paul Rabil and Ryan Boyle are the highest-scoring duo in the league by far (130 points combined; Rabil alone outscored both Ohio and Rochester's top duos), but Boston's primary concern is getting production from the rest of their midfield. Only three Cannons middies put up double-digit point totals (Pat Heim, the third, scored exactly ten points) last season, fewest in the league. Cam Flint could be a dynamic addition when he arrives, and Colin Briggs is likely to see more offensive opportunities than he did last year with the Outlaws. The defense loses Jack Reid, but brings in fellow gigantic Minuteman Tom Celetani as a potential replacement.
Rabil's a two-time MVP and three-time Offensive Player of the Year for a reason, and he's becoming a more well-rounded player (his 38 assists last season were more than twice his previous career-high), but the team's going to have to step up when he isn't producing if they want to get back to the upper tier of the league.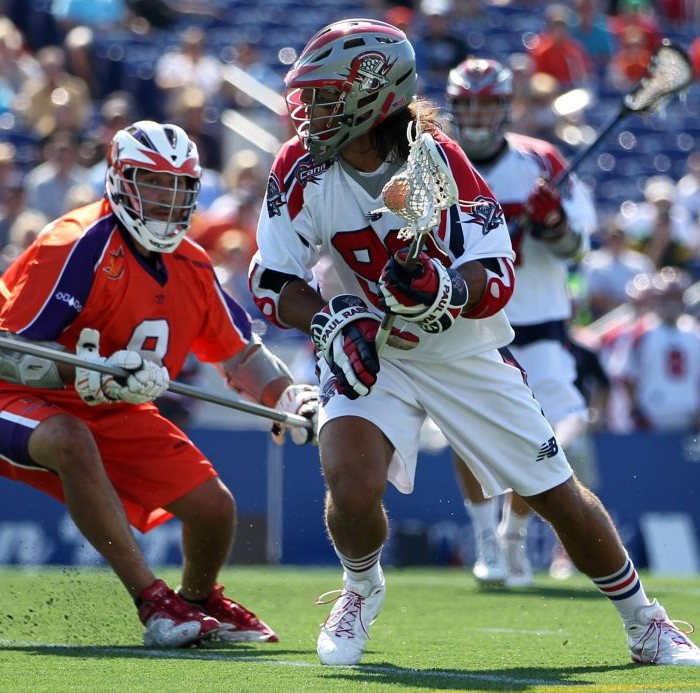 Normal
0
"Rochester" Rattlers
Let's go ahead and put the city's name in quotation marks, because while their stadium is in Rochester, the team usually won't be. In addition to their traditional away games, the 2013 Rattlers will face the Bayhawks in Tampa, the Cannons in Atlanta and the Nationals in Boca Raton. All in all, that's a grand total of five actual home games.
The Rattlers went from 2-10 in 2011 to 7-7 last season, so they've already established an ability to rebound in a short period of time, and they brought in Boston's John Orlatani to handle the faceoffs, their biggest weakness in 2012. They have a very young, active defense that killed off a league-leading 85% of their penalties (by comparison, Long Island's 68% was good for second place), and John Galloway showed improvement in his second year in goal (although using their third pick in the draft on Notre Dame's John Kemp makes you wonder if the Rattlers agree with that), but the biggest story out of Rochester was selecting Mark Millon first overall in the supplemental draft. Millon's 41 years old and hasn't been in the league since the second Bush administration, but he's got MVP honors, over 350 points and a couple championship rings to his name, and rumor has it he hasn't really lost a step. Millon could prove a valuable contributor to the Rochester offense, especially with Billy Bitter not reporting this summer and Ned Crotty taking runs at midfield.
Charlotte Hounds
Shortly after their expansion franchise was announced, the Charlotte Hounds made one thing abundantly clear: although they were the youngsters, they had every intention of sitting at the grown-folks table right away. That's the kind of attitude that landed guys like Stephen Berger and Matt Danowski on their roster before they played their first game.
Joined by the likes of Billy Bitter, Jeremy Boltus and Jovan Miller, the Hounds finished the season in sixth place, certainly pretty good for an expansion team. Of course, they don't want to be "Expansion" good; they're looking for much more, and made some big moves this offseason in their attempt to get there. Take a look at their opening day roster from last year: a majority of the players, including Bitter, Boltus and Berger, have been replaced.
While Charlotte fans are likely sad to see Stephen Berger return to the Lizards, landing Peet Poillon was a great move. Last season I wrote, "Stop sending short sticks to cover Peet Poillon" about a dozen times, defenses kept thinking they were cute, and Peet kept tearing them to pieces. Picking up Kevin Drew from Rochester should improve defense, transition and wing play, all of which were areas of concern in 2012.
The dark cloud looming over the franchise last summer was their inability to win faceoffs, with the Hounds winning only 36% of their draws. This year they'll have Gerry Ragonese on the field right away (41% in three games for Charlotte last year), along with Tim Fallon, who's coming off of a very successful indoor season with the Boston Rockhoppers. After his NLL season comes to an end, Geoff Snider (18-28 in one game last season, 51% in his career) should return as well.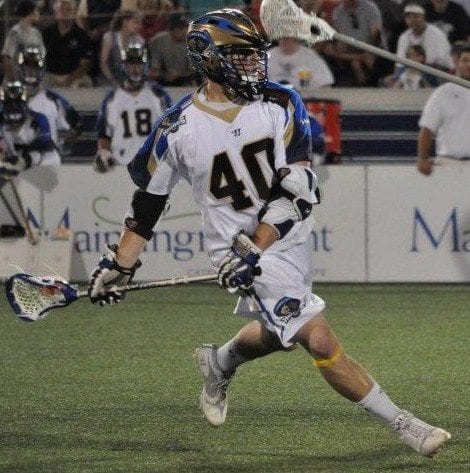 Ohio Machine
In sharp contrast to the Charlotte Hounds, the Ohio Machine took a more traditional approach to their debut season by building through the drafts and withstanding the rookie hazing of a 2-12 season.
2013 brings cause for optimism, and the Machine should expect significant improvement at each position, with even more upon the arrival of a solid draft class featuring Tewaaraton nominees Peter Baum, Logan Schuss and Marcus Holman. Steele Stanwick didn't miss a step during the transition between the college and pro game, and this year he'll have all summer to run the offense. Chazz Woodson's coming off of his most productive season of his career, and there are several attackmen on the roster who are capable of moving to the midfield position much like Connor Martin did last season.
Picking up Scott Rodgers and Chad Wiedmaier from Hamilton helps address their defensive needs (we'll have to see if Rodgers can win the job outright or ends up splitting duties like he did with the Nationals), Ray Megill can play close defense or SSDM if needed, and two-point threat Kyle Hartzell can go step for step with the top middies in the league, all the while looking for this year's rusty gate victim.
Hamilton Nationals
The past year wasn't an enjoyable one for the Hamilton Nationals: they finished the season 4-10, first-round pick Chris Lapierre is most likely headed back to school and Quint's off telling people that the whole team should be shut down. To turn things around, they've focused on improving their defensive and transitional game, picking up Josh Hawkins and Jason Noble (in the first and second rounds, respectively) in the collegiate draft and acquiring Tucker Durkin in a trade with Charlotte.
With David Earl in New York, the Nationals will rely on Joe Walters, Kevin Crowley and Roy Lang to lead the midfield, with former Bayhawk John Austin expected to make an immediate contribution as well.
The big question we have to ask this year, just like in 2012, is if the team can tread water until their cavalry of NLL players arrives. Every double-digit scorer from the 2012 Nationals roster is currently participating in the NLL playoffs, and while the MLL/NLL overlap is a problem every team deals with, no team is affected half as much as Hamilton. With Walters, Stephen Keogh and Cody Jamieson all on the Knighthawks, are Nationals fans watching the playoffs this weekend and rooting for their failure so they can get back to the MLL sooner? What an odd position to be in.
Normal
0
Now that we've gotten that out of the way, let the season begin. The first game of the year features the Denver Outlaws heading to Charlotte to take on the Hounds (7:00 EST on ESPN3; the Bayhawks-Rattlers game starts at 7:30, also on ESPN3). It's a great way to start the season: two revamped offenses, Jeremy Boltus and Peet Poillon looking to show their former teams what terrible mistakes they made, who knows what's going to happen.
Welcome back to the MLL, good luck to your favorite squad, and check back here for MLL updates and analysis throughout the season.
EN: Don't miss all the MLL games being broadcast on your TV and on TLN this summer! Also be sure to check out all the new MLL gear that has been rolling out this week on Sweet Sweet Lax.