Lacrosse All Stars Network
The worldwide leader in lacrosse news, information, and resources. By Players, For Players. Grow The Game!
Bill Tierney in Coach Cottle's Corner – Part 1
Please join us in welcoming Coach Dave Cottle to Lacrosse All Stars! His weekly podcast "Coach Cottle's Corner" will shine light on the game like never before thanks to unfiltered, off-the-cuff 1v1 discussions with the greatest minds in lacrosse. Cottle, currently president of Legendary Sports Group, has achieved 4 professional lacrosse championships, 22 NCAA Tournament appearances, and 5 NCAA Final Four appearances in his storied career as a lacrosse coach and innovator of the game.
Coach Cottle's first three episodes go deep with legendary NCAA Division I lacrosse coach Bill Tierney who currently leads the University of Denver men's program. With seven national championship as a head coach, Coach Tierney knows more than a thing or two about recruiting, winning, and educating the best lacrosse players. We hope you enjoy part 1 of the show!
Got a question for Coach T or Coach C? Drop us a line at info@laxallstars.com or hit us up on Twitter, Facebook, or Instagram.
—
Send in a voice message: https://anchor.fm/going-offsides/message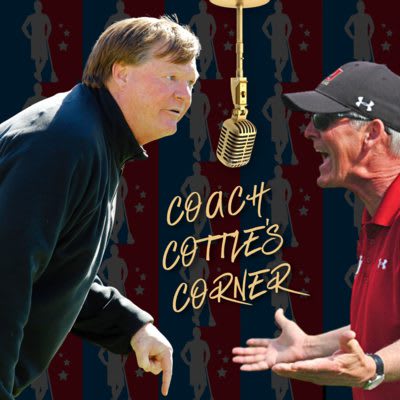 October 5, 2021
Lacrosse All Stars
September 3, 2021
Lacrosse All Stars
August 20, 2021
Lacrosse All Stars
August 13, 2021
Lacrosse All Stars
Search Results placeholder