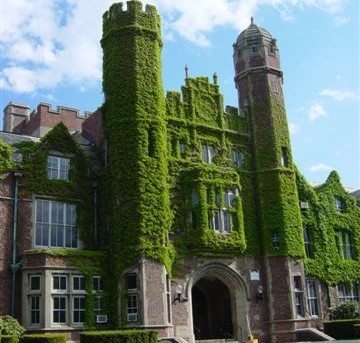 We're breaking down each and every NCAA D1 team one by one to get prepped for the rapidly approaching season. Welcome back to the Alphabetical 2013 NCAA D1 Previews! We move another spot down the list and the Wagner Seahawks, located in Staten Island, NY, are up for Preview!
In 2012, Wagner went 1-13, and along with first year programs Mercer and Michigan, they held the dubious distinction of having the worst record in all of Division 1 lacrosse. Both Mercer and Michigan look like they are better teams, so can the same be said about Wagner? Or are the Seahawks doomed to suffer through their 8th straight season with less than two wins (they went 2-12 in 2005)?
2012 saw Wagner win one game, over Sacred Heart, by an 11-8 count. The next brightest score lines on their slate were one goal losses to St. Joseph's (6-5) and VMI (12-11 in OT). Wagner was competitive with Mercer, and kept it pretty close with Rutgers, but other than that their closest game was an 8-goal loss to Providence.
VMI Lax vs Wagner College from Keydet Club on Vimeo.
If Wagner wants to improve in 2013, they will need to put themselves in a more competitive place, in more games, and hope the ball will bounce their way a bit more. An improved Providence will be tougher this year, and the same can be said for Mercer. Sacred Heart will want to exact revenge so that game should be tough. Games against Lafayette, Vermont, Manhattan, and Quinnipac could turn into wins, but that's a big turn around. Games with Robert Morris, Bryant and Mount St. Mary's pose much bigger challenges.
Nick DePhillips returns as a good threat for Wagner. He put up 24 goals and 27 points last year and is a threat to score for himself. Colin O'Rourke also returns in the midfield and brings back 21 goals and 24 points overall. It's a good one-two punch from the midfield. Cory Santor adds a good third option and this group makes Wagner's midfield their strong point.
Brian Faughnann returns at attack, but this is an area where Wagner needs to improve in a major way. Seeing as Matt Poskay is the Head Coach, I'd think they could bring in a stud or two. So far, no dice there, but two Canadian twins are on the roster, and both have good size and went to the Hill Academy. Some potential there, and it better work out! Wagner only has six attackmen on their roster.
Defensively, Wagner does not have much more depth. With only ten poles on their roster, one might think they  will need their key guys to play well, and stay healthy, but that might not be the case. Of the 8 returning poles, SEVEN saw considerable time last year, and almost all of them started in at least one game, or played in all 14. If a solid group of starters can emerge, Wagner could be much better, and more experienced, on D, and that could make a world of difference.
Nic GiBaldi started every game last year and returns in goal. With an improved D, his numbers could go up. Face off duties could fall to Krey Keller, who won about 33% of his draws last year. This is another area where Wagner could really use a stud, or for Keller to improve, as extra possessions for a young attack could prove even more valuable.
Overall, Wagner has a small roster, and some pockets of talent. If the Seahawks can get their defensive house in order, and find roles for their more athletic players, they can improve, even with their young attack and questions at FoGo. However, if the midfield doesn't put up points, and the D doesn't get more cohesive and settled, Wagner will be in for another long year of losses.
Click HERE to see Alphabetical 2013 NCAA D1 Preview posts for Air Force, Albany,Army, Bellarmine, Binghamton, Brown, Bryant, Bucknell, Canisius, Colgate, Cornell, Dartmouth, Denver, Detroit, Drexel, Duke, Fairfield, Hartford, Harvard, High Point, Hobart, Hofstra, Holy Cross, Jacksonville, Johns Hopkins, Lafayette, Lehigh, Loyola, Manhattan, Marist, Marquette, Maryland, Massachusetts, Mercer, Michigan, Mount St. Mary's, Navy, UNC, Notre Dame, Ohio State, UPenn, Penn State, Princeton, Providence, Quinnipiac, Robert Morris, Rutgers, Sacred Heart, St. Joseph's, Siena, Stony Brook, Syracuse, Towson, UMBC, Vermont, Villanova, Virginia, and VMI!