Home
Authors
Posts by Chris Rosenthall
Chris Rosenthall
Syracuse (16-4 in 2013) is coming off of a season that was a whole lot of "Friday Night Lights" (the television show), unfortunately mixed with a little bit of "Friday Night Lights" (the movie): five one-goal wins (including games against Virginia, Princeton and Cornell) in the regular season, late-game NCAA tourney heroics against Yale and Denver, and ultimately, a heartbreaking loss to Duke in the championship game.
If you could change anything about Major League Lacrosse, what would it be? Chris Rosenthall talks about six things he'd like to see change in the MLL.
It's the MLL Supplemental Draft and there are over 500 players to choose from. Who does your team need to pick?
Chris Rosenthall went down to Alexandria, VA after my weekend box game to check out the Team USA fall scrimmages at the Play for Parkinson's event, and got to catch up with Kevin Cassese, a Team USA assistant, and Kyle Hartzell, a Team USA hopeful! Check out what the insiders had to say about the recent try out scrimmages!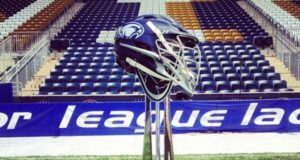 According to Bayhawks head coach Dave Cottle, 94 feet is the distance a halogen lamp projects its light; a number so arbitrary you'd have to assume it to be correct. "If you're driving from Florida to Maryland," said Cottle during a mid-season conference call, "you're not looking at Florida or Maryland, you're looking 94 feet ahead of you."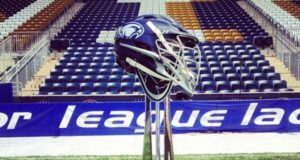 So, Philadelphia: Are you guys just not really interested in watching lacrosse? Goodness, an announced attendance of just 3,792 for the MLL championship. Like Connor said, we'll get into that later; this is about being there, and what you may have missed from your couch.
Four disappointed teams will be stuck at home on Championship Weekend. What went wrong, and can they turn things around next season?
It's the final weekend of the regular season, and three out of four playoff seedings are still up in the air. Who can take which spot, and which spot do they want? We're not talking practice, we're talking PLAYOFFS!