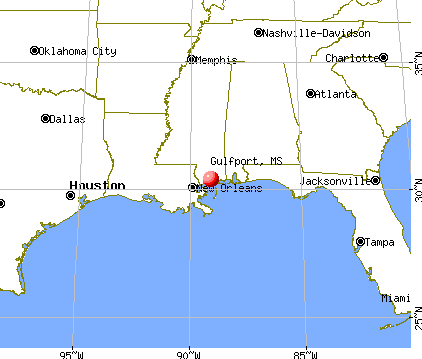 You're about to get hammered with a TON of content.
The fifth annual Battle by the Beach tournament was held this past weekend in Gulfport, Mississippi. Dutchtown lacrosse made the trip. Yes, Mississippi does have sandy, white beaches, unlike Louisiana, which just has marsh.
Since we can't afford buses, we basically left it up to the parents to get their sons to the tournament. Friday night, most people drove up and stayed in a hotel. Ryan Adler rode with me, so I took him to one my favorite places in America, a BBQ joint named The Shed. You'll wait about an hour and a half to get your food, but it's life changing good.
It'll make you believe in God if you don't already.
This tournament was gigantic. There were literally THOUSANDS of people there, all with the same passion for the sport. States represented were Louisiana, Texas, Mississippi, Georgia, Tennessee, and Alabama. It was a college recruiters dream. Even the little tykes were there.
Johnny Utah was there.
Going into this tournament, the players and I had discussed just relaxing and making this tournament as fun as possible. We've had a an intense season, came up short on some games that we should have won, and over the course of the next 3 weeks, play 5 conference games. The players requested that this tournament needed to be our vacation.
On top of that, this is the one time in 2011 I'll actually be able to enjoy a vacation. It's all work for me for the rest of the year. I'm out roughly $500 on this weekend anyways, so why not enjoy myself?
So I agreed with them, and led the way.
Idea 1: Coaches and players need to be comfortable.
This step backfired on me.
Idea 2: Players should sport perfect apparel for a beach lax tourney.
Idea 3: You've never been on a road trip, travel tournament, so just lax out and have fun with it.
All in all, the players and I had fun, which is why we play sports after all, right? It was an incredible experience.
Let's recap the games:
Game 1
8:00AM Saturday. That's early. We played a STRONG Brother Martin team. In what was probably the biggest win in Dutchtown history, we beat Brother Martin 7-5. It was the talk of the tournament for about 3 hours.  I don't care if it was tournament style rules, this was a big one for the guys.
Don't believe me? Here, watch this:
Dutchtown vs Brother Martin BBBV from Knox Hutchinson on Vimeo.
Game 2
We played the Lafayette Lions at 3:00PM. This was a team that we handled pretty well the weekend before in the regular season, so I wasn't overly concerned. Boy, how wrong was I! Lafayette played one of the best lacrosse games in the history of the sport, and beat us 8-7. Huge shout out to their goalie for stepping his game up.
A "never underestimate your opponent speech" had to be given after this one.
We're done for Day 1.
Instead of staying in a hotel that night, we got to stay at a Methodist Church Hostel. I know, I had no clue those existed either. I was pretty sure that at least one of the players was going to be abducted in their sleep.
Before lights out, Paul Hebert and I enjoyed a little catch sesh on the beach
Game 3
We wake up the next morning to play the Archbishop Rummel Raiders. A team that could easily be overlooked, they were on fire this tournament. Going into our game, they were sitting happily at 2-0. After our game they went to 3-0. A couple of our better players didn't even show up to the game until about 5 minutes left in the first half. Lax coach was FURIOUS. We gave up 2 goals during that time. No surprise, we lost 4-2.
Game 4
We played a strong team from Alabama, the Vestavia Rebels. They went toe to toe with St Thomas More in their first game, and beat Jesuit New Orleans. Yikes. These guys are good, and we've been playing flat. All I asked of the players is the same thing I've asked from Day 1 – don't roll over and die. Go out and play the absolute best that you possibly can.
Our players stepped up and fought hard in this game, but lost 8-3. I wasn't upset, because they honestly did play hard.
In the meantime, I was digging Vestavia's red, white, and blue jerseys, which according to them were their "cheap ass jerseys."
Final Impression: We have work to do. Some botched passes and overall bonehead plays cost us some winnable games, but these things are fixable. The players know what they have to do. They know how serious the remaining three weeks are. We're putting in time this week, and we'll be ready for the weekend's games against Brother Martin and Rummel.
_______________________________________________________________________________
HOLY JV…. WHOA
12 First year players and 2 second year players comprise our JV. I always have high expectations of my teams, but I can also swallow losses if they came our way. Not the case for our JV at the Battle by the Beach.
Our JV, even with limited numbers, marched proudly to the championship game. They straight up dominated cats all weekend, going 4-0 in regular tournament play. I was particularly impressed with our goalie and defense, who allowed… wait for it… 11 goals TOTAL in 5 games. GEEZ.
We came up just one goal short to Catholic (again) in the championship game, losing 3-2.
These boys took home the FIRST EVER piece of hardware in Dutchtown history. I can't even begin to express how proud I am of the boys, the JV coaches, and all the parents who helped make this possible. HUGE things to come from this motley crew.
_______________________________________________________________________________
Talent in Louisiana
Please tell me you watched this. Why would you not watch this?
Loyola vs. Magnet Lacrosse Highlights (3-17-2011) from CK Video / Paige Hudson on Vimeo.
Absurd levels of talent coming out of Loyola and Magnet. These players should seriously be getting recruitment letters.