MORE Highlights
Brother Martin is a hell of a lacrosse team. They got off to a rough start at the beginning of the season, but that didn't last long. Towards the end, they were dominating, and marched confidently to the Louisiana state championship.
Our offense was on fire this game, as evidenced by the ball movement. Our defense played great until the fourth quarter, when they collapsed under the heat. And I don't mean "heat" as in pressure – I mean it was 90+ Fahrenheit outside, and they literally just got worn out by BroMart's off ball movement.
Still, great game. Proud that we played them close, considering they beat us 18-2 last year.
_________________________________________________________________________________________________________
A Special Effort
We had a player/father combo this year who contributed to the team in a big way. The crazy part about their story is they drove 2.5 hours to and from practice. EVERY. SINGLE. DAY.
Nick (player) and Chris (coach) Condon love lacrosse. A lot. I guess you have to be when you're driving that much just for practice. I interviewed Nick for LAS, so that you can see what we are still dealing with in Louisiana, and so you can learn how passionate and devoted we are to the sport.
How did you get into lacrosse?

Nick Condon (NC): My dad played club ball for LSU so lacrosse had always sort of been present in my house, but it wasn't until about two summers ago that I really picked up a stick and started playing. I've been hooked ever since.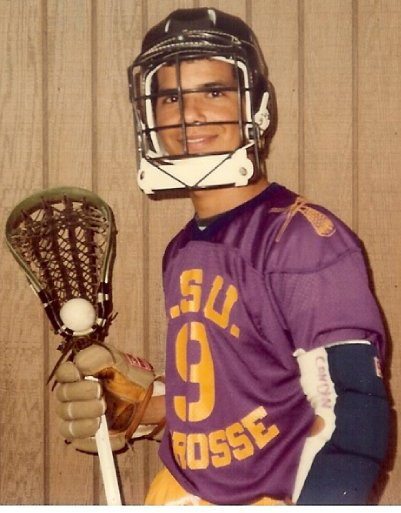 Where do you guys live in Louisiana?
I live in Madisonville Louisiana, about a half hour north of New Orleans.
How far away from Dutchtown is that?

NC: That's about 75 miles east of Dutchtown, which means about an hour and twenty minute drive, each way.
Did making that trip everyday ever take its toll on you mentally/physically/emotionally?

NC: The trip never really bugged me all that much. It really got to be a part of my routine. It would be hard not being able to go out with my friends after practice on Friday nights, and eating that much fast food will eventually get to anybody.
But overall I really got to enjoy it. It gave me a lot of time to hang out with my dad, and plenty of me time if I was the only one driving.
Why did you have to drive that far?
NC: I had played for Mandeville High School's club team for my Sophomore season, where the drive to practice took all of about 5 minutes. But right towards the beginning of when fall practices really picked up I was told that because I didn't go to the school I wouldn't be allowed to play for them because it is a club, and in order to be a member of a club you must attend that school.
Luckily, my dad had met this really classy guy named Knox Hutchinson who was the head coach over at this great team near Baton Rouge, who had smoked us last year. He told my dad and me that we were welcome to play for them. It sucked at first, knowing that I was leaving a place where I knew all of the guys and had a starting position locked up on the varsity team, but I knew that God had a plan for me.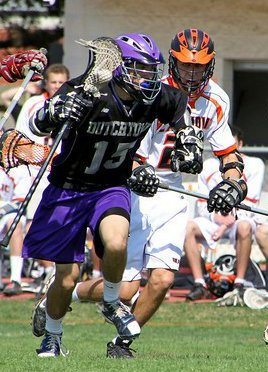 What was your experience like with Dutchtown? Was it worth the 2 hr trip EVERY day?

NC: The time I spent with Dutchtown was probably one of the greatest experiences I've ever had. I love everyone out there, we're all bros and I know that they all have my back and I've got theirs.
This season really made me grow as a person and as a lacrosse player. If I could go back and change whether or not I would have made that drive, there isn't a doubt in my mind that I would still do it. I love the game too much to live without it.
What is your dream for Louisiana lacrosse?

NC: I would love to see lacrosse become an LHSAA sanctioned sport, and for it to pop up in schools all over the state – not just New Orleans, Baton Rouge, and Lafayette. I want to see schools like LSU, Tulane, and UL-L go Varsity eventually. I don't see that happening in the next 5 years, but eventually I can see it happening.
It would also be nice to not need to give everyone a 5 minute explanation of what lacrosse is whenever I tell them what sport I play.
How do you think we can fulfill it?

NC: One of the big ways to keep the sport growing from where it is right now is to add more middle school teams. It's useless to add a high school program if all of the athletes in the school already play baseball or some other in-season sport. But as you add more middle school teams, it's also important for HS teams to not get so caught up in making sure they have a monopoly on all of the kids that are coming up from middle school. They should just let those kids go to the newer teams and let them grow as well.
Are you looking to play college ball anywhere? If so, where?
NC: I plan to play in college, but I have no idea where quite yet. I think it'd be great to play at LSU like my dad, but it would be a dream come true to play for an NCAA team. I've had some D3 coaches email me to fill out recruiting forms, but that's really about it. I'm attending a showcase this summer though so I'm hoping to get some attention there.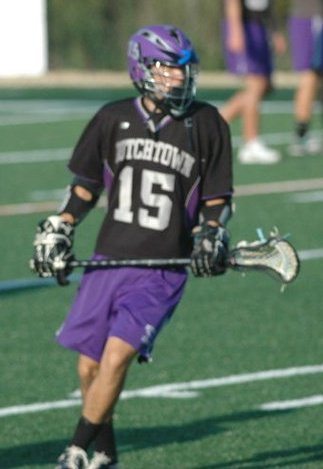 ________________________________________________________________________________________________________________________________
In Other News:
Team Quick Stick final roster will be released today. For those who are new to following the Cajun's Corner, Quick Stick is Louisiana's All Star U-19 Travel team. I didn't make the tryouts this year like I did last year, but I heard we've got a good group of kids. I'm saying "we" because I'll be serving as an Assistant Coach this year. Freaking stoked.
I had already completed this post and submitted it to Wilson/Brunelle for review when I stumbled across this article:
Forbes 10 Most Influential Athletes in America
I'll paraphrase it for you. Three of the top 10 most influential athletes in America are NASCAR drivers, including the #1 ranked Jimmie Johnson.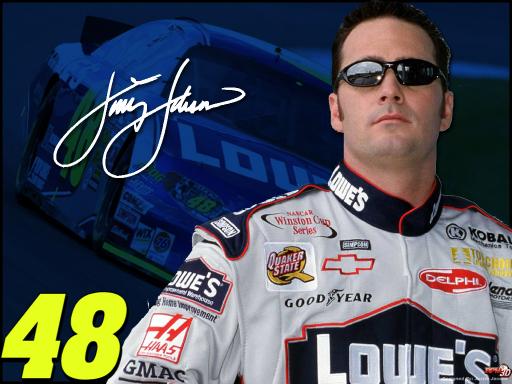 I'm not going to get into the debate as to whether or not NASCAR drivers are real athletes – that's for another day.  But how is it not a travesty that Drew Brees, Kobe Bryant, Shaun White, Apollo Ohno, Tiger Woods, Derek Jeter were left off of this list, let alone ousted for the #1 spot by Jimmie Johnson?
NASCAR is not relevant enough to have three Top 10 selections, let alone the #1 spot. That's like saying Danowski or Rabil should be in the Top 10. NASCAR and Lacrosse are both niche sports. Obviously NASCAR has a MUCH MUCH bigger following, but it's not competing for a daily spot on Sportscenter. They're lucky to make it once every other week on Sportscenter. I live in freaking Louisiana, and the only driver I can recognize in a picture is "Junior" (as he's referred to here.. that's Dale Earnhardt, Jr. if you're still in the dark).
Everyone can relate to Tom Brady, Peyton Manning, Revis, Brees. I don't think the following cities have huge Jimmie Johnson Fan Clubs (I could be wrong):
Cedar Rapids, IA
San Francisco, CA
Salt Lake City, UT
Hartford, CT
Providence, RI
Sorry, Forbes. If you want to name someone the #1 Most Influential Athlete in America, and cite "not that charismatic, but he's the guy next door" as your reasoning, you need to make sure it's a guy that is universally influential. I honestly don't think citizens in the above cities are thinking "I would go to Home Depot, but Jimmie Johnson is sponsored by LOWES."
My alternative Top 10 Most Influential Athletes in America:
1. Peyton Manning
2. Kobe Bryant
3. Derek Jeter
4. Tom Brady
5. LeBron James
6. Shaquile O'Neal
7. Drew Brees
8. Michael Phelps
9. Dale Earnhardt, Jr.
10. Tiger Woods
Favre was so close to making the list, but he's no longer active. He'll come out of retirement in a couple months and make a press release while wearing Real. Comfortable. Jeans. And then he'll replace Michael Phelps.
Cajun's Corner Challenge: What is your Top 10? If I like it, I promise to buy you some boudin balls from Tony's Seafood the next time you're in Baton Rouge.