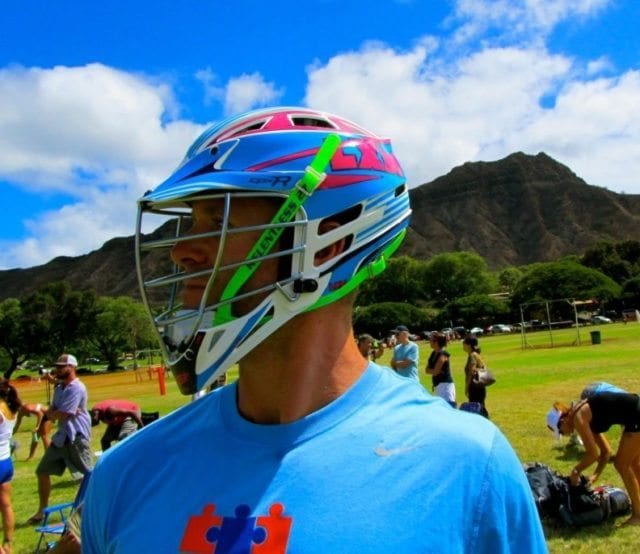 Editor's Note: Malcolm Chase is back on LAS with his FINAL installment from the 2012 Hawai'i Lacrosse Invitational. Malcolm is an LXM PRO, lacrosse rat, and a staple out in Hawai'i with Wimmer Solutions. Oh yeah, he's also a mean takeaway artist! Make sure to follow Malcolm on Twitter @longstickmid23.
_____________________________________________________________________________
 #TEDSTOCK
#WimmerElite3peat
#BeautifulPeople
#350DaysOut
#4DaysBack and this is tough people! My roommates have ZERO sympathy for me as I work through my withdrawal symptoms (#HIwithdrawal) from paradise. I'm just realizing now how much I love hashtags.
Last year was a truly life changing event. Wading through the Pacific as I watched the Waikiki sunset, it became so clear how much I loved the game of lacrosse, and that I was meant to play this game as much, and at the highest level, I could… at least while my physical body will still allow me to do it!
I committed to making this happen in my life and here I am one year and 4 days later, a two year Hawaii Invitational veteran, proud new member of the LXM Pro Tour, and protected player for the NALL's Boston Rockhoppers. There is something magical about Hawaii – like hitting a reset button on your soul. I remember the first two days this year were fun but also familiar, so I was less jaw-dropped getting onto the island.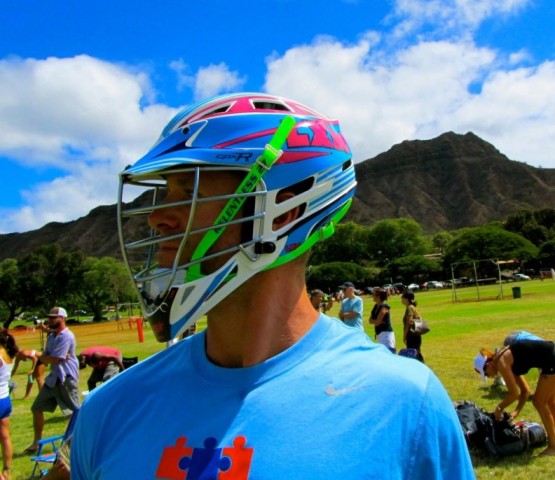 As more Wimmer teammates arrived however, it became evident that the team chemistry that had flowed so naturally in 2011 would once again connect us with every team interaction. From the "Meat Cave" workouts with Rock, Train and Lucc to our team meetings and Tsunami party, to running against teams from Japan and Hawaii, to our two awesome come back championship victories, to the always entertaining Halloween party… our team is a family.
That said, we are a family within the family of Lacrosse. Like the slogan we literally wear on our sleeve Care Creates Community.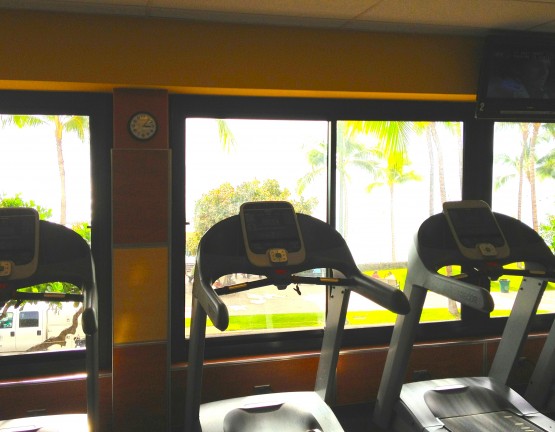 I know I am lucky. And I want us all to realize we are lucky. In the wake of Hurricane Sandy, there are so many people still in need and it is encouraging to see how our country rallies support in these situations. There are always going to be people in need and there will always be people who can help – that's life. I'm learning more and more how I can help and the story below is one I've been trying to tell for some time now. I needed my friend's permission first, and now that I have it, I want to introduce you to Ted Hellier.
Last night, I had the privilege to warm up (it's in the 30s here in Maine already), next to Ted Hellier, his wife Susan, son T-Moe, and our mutual friend and lax parent/addict Joe Andrews. Ted has been diagnosed with cancer and the disease is currently in his lungs, kidney, liver, lymph nodes and bones. For a guy who just went through two operations before he was even allowed to begin chemotherapy, he really impressed me with his positive attitude.
"Any day out of bed is a good day," he told me. For someone who hasn't sat still for 20 years, according to his wife Susan, this is quite a feat to appreciate the ability to sit in his chair next to his fireplace. Perhaps we can all adopt that mantra when things get "tough" in our personal lives…
Any day out of bed IS a good day.
Ted is also a lacrosse guy – through and through. His son T-Moe played in my local Maine lacrosse league for years, and after coaching T-Moe's games, Ted always had a smile and a handshake for me as I walked off the field. His hands were rough from the day's (and years of) hard work, but his enthusiasm for the game of lacrosse and providing opportunities for his kids never wavered.
He reached out to coaches throughout the state asking for used lacrosse equipment to give to beginning players in the town of South Portland. He was willing to, on his own time and dime, drive all over the state in his work truck to pick up the gear so that more kids would get the chance to play the game we all love. Ted Hellier is truly good people. And he is fighting the toughest battle of his life right now.
Special note: When we were behind in both the Master's and Elite finals this year, I was very proud and moved to have Matt Sauri and Anthony Kelly bring our huddle in on a "T-MOE!" cheer to get us going and remind us that we are playing for something bigger than ourselves.
MY MISSION:  To help the folks who have set up Tedstock to take this thing to a national level. The lacrosse community consistently and very impressively rallies support for people and causes in need. We are going to have some really impressive items for auction – everything from luxury mattresses to wine baskets to sporting event tickets to lacrosse gear and memorabilia autographed by the biggest names in our game.
The primary challenge will be awareness. I'm going to work with my respective teams to get behind this event. Any support LAS readers can offer in terms of donations or helping to get the word out there is very much appreciated.  Here is a direct Facebook link to Like Tedstock and get more information on Ted and his battle.
I've also pasted the event flyer below, along with some final snapshots of Hawaii for you all to enjoy. MAHALO to you all for staying with me on this journey. I've learned that it never really ends.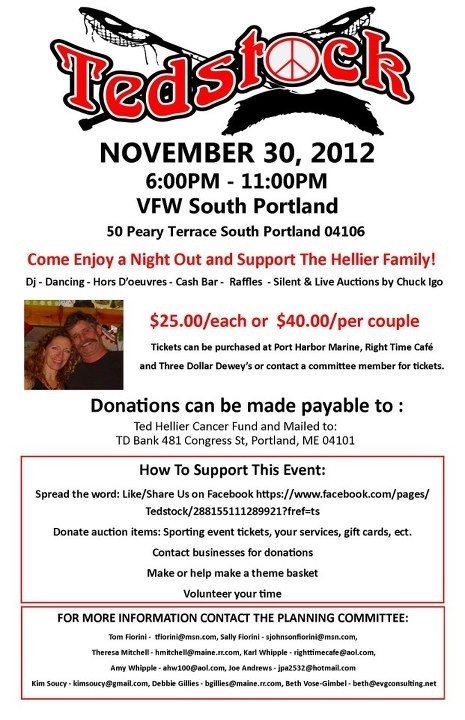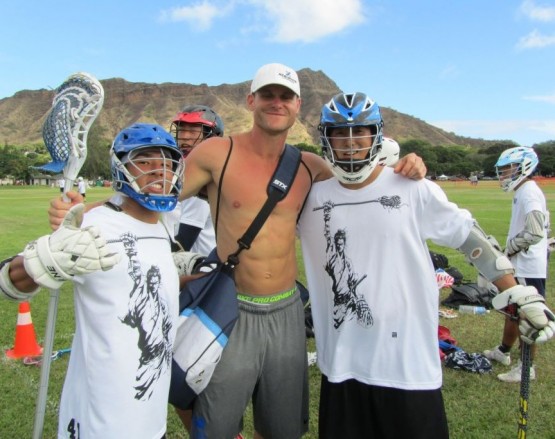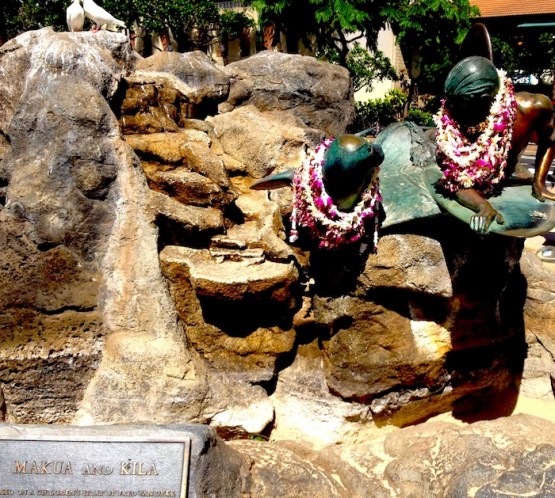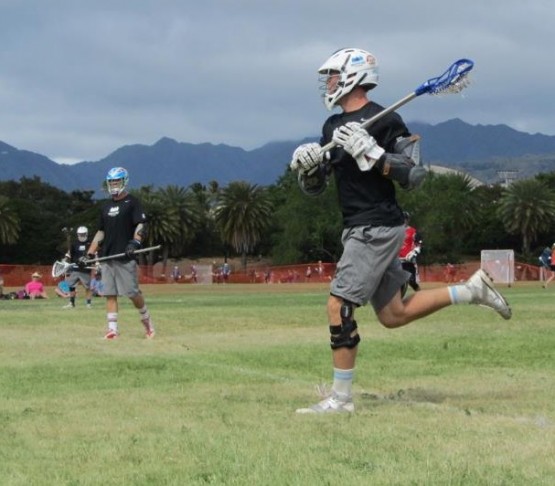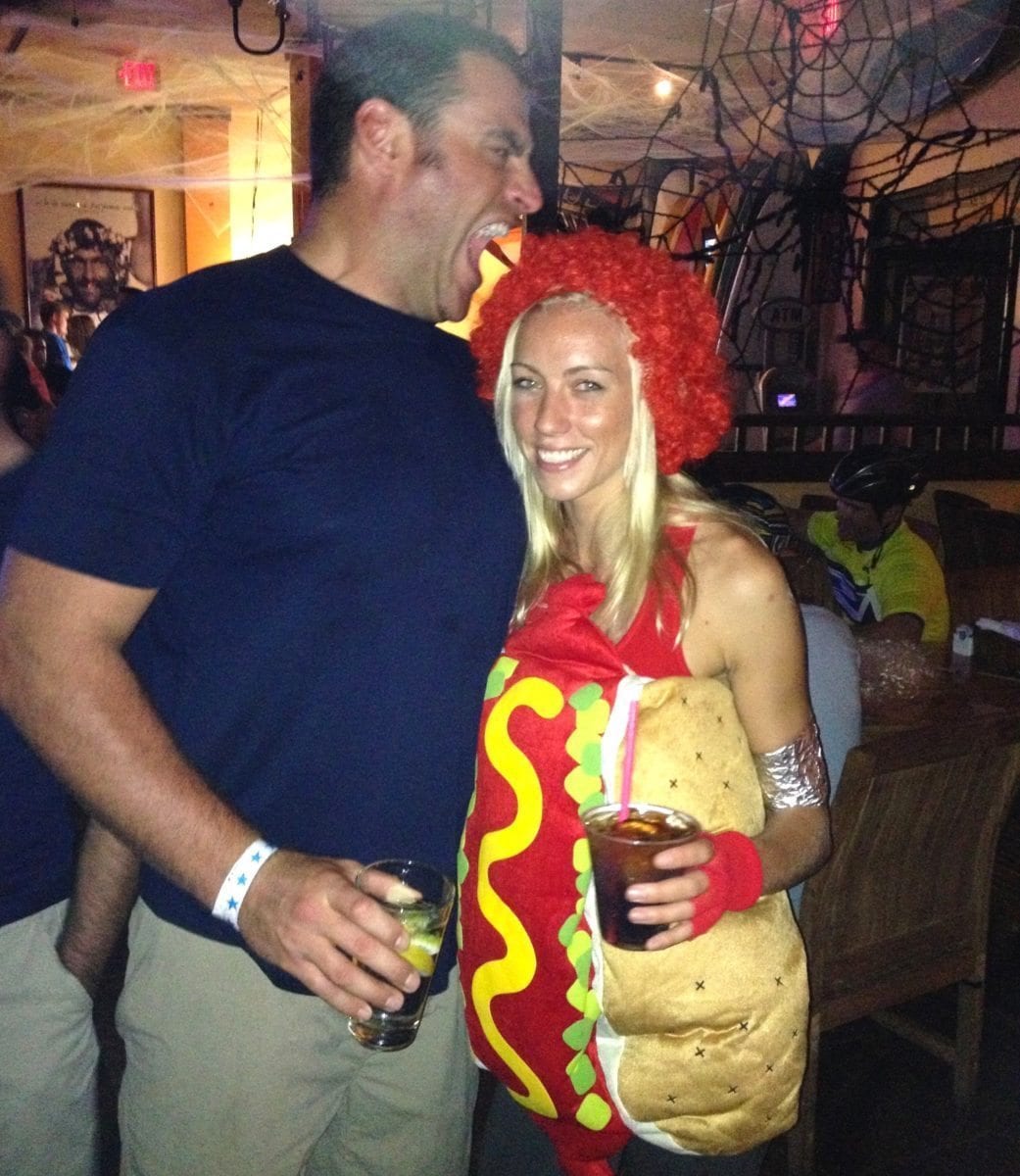 To see how Malcolm prepped for Hawai'i 2012, check out Chasing Hercules: Hawaii 2012 – 8 Days Out, Chasing Hercules: Hawai'i 2012 – The Journey Begins, and Chasing Hercules: Malcolm Chase's Lacrosse Training Circuit!
For Malcolm's first day in Hawai'i, check out Chasing Hercules: Hawai'i 2012 – Day 1. For Malcolm's mini-update, Wimmer is Rolling, check here. For Part 1 of the Hawaii Recap, you know what to do.
LongStickMiddie.com Upcoming Clinics:
November – Indoor Action Sports – Hampshire Dome, Milford, NH – http://indooractionsports.com/lacrosse/lax-showcases
Boise State, Boise, Idaho – November – Dates TBA
December – Greenfield, MA with Malcolm Chase and Ben Smith – http://indooractionsports.com/lacrosse/lax-showcases
To sign up, head on over to Longstickmiddie.com!
We have seen Malcolm in action at LSM clinics before and can definitely vouch for their effectiveness and excellence. It's a total long pole educational experience… from training to takeaways to handling the ball and scoring goals! Pick up the LSM DVD here.